Facebook Introduces New Shop Pages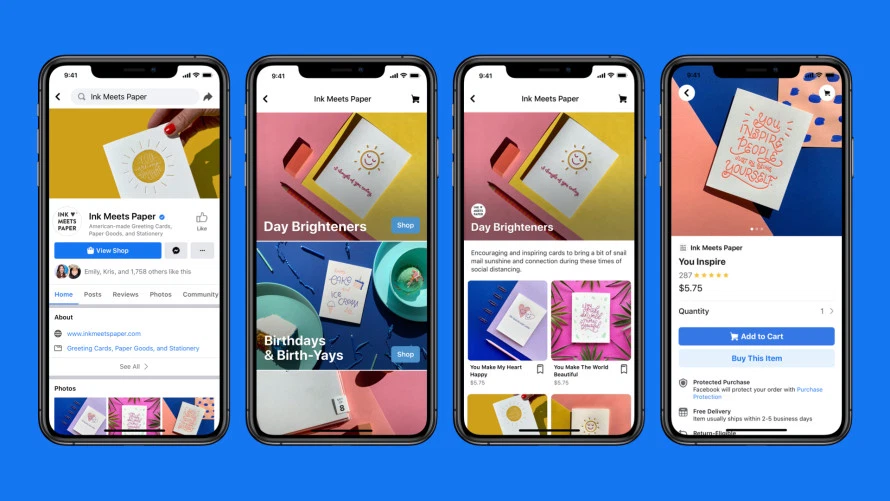 Recently Facebook announced that it was releasing Facebook Shops which allows businesses to sell products to people right on Facebook.
This initiative is meant to help small businesses reach their consumers through an easy-to-build website platform.
In the past few years, brick-and-mortar shops have become less prevalent and more expensive. Additionally, in our current environment of stay-at-home orders -- small businesses across the globe have been seriously impacted by non-essential closures.
Enter Facebook Shops. Facebook has created this new platform with the goal of allowing impacted small businesses to migrate online and still connect with their consumers -- both now and in the future.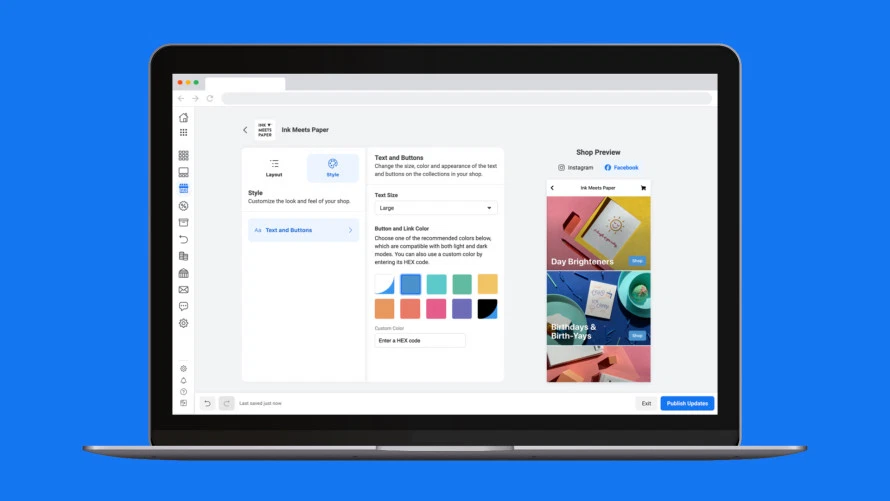 How Facebook Shops Will Affect the Advertising Landscape
This update may cause costs to increase across the Facebook Advertising landscape due to there being fewer barriers of entry (read: website and campaign setup).
One potential red flag from using Facebook Shops is that since these shops live on Facebook, they won't be hosted on owned website domains. Meaning businesses using Facebook Shops might not be able to take advantage of Google, Bing, and other SERP platforms. This will hinder small businesses' ability to create a holistic marketing strategy that includes SEO and paid search ads.
Since this update is new and a lot of information about it hasn't been flushed out, Seer will be digging into whether or not Facebook will be introducing SERP features through its collaboration with other web hosting companies (like Shopify) in the coming months.
How Facebook Shops Will Affect Website Analytics
Seer does not know exactly what will happen following this change, however we will stay up to date on potential recommendations based on our data-backed findings.
In the meantime here are a couple of points that reflect our current POV:
Reporting and Tracking
Facebook Shops may prove to be a powerful tool for businesses with a significant Ecommerce presence on any of Facebook's platforms (e.g. Instagram, Messenger, WhatsApp).
This move implies a de-emphasis on the traditional notion that a brand's website serves as the central Ecommerce hub for its business, especially considering the partnerships with established Ecommerce platforms like Shopify.
With that in mind, it is important to update your tracking and reporting strategies to account for revenue shifts associated with this move.
Digital Marketing
Although Facebook Shops may prove to be a powerful Ecommerce tool, there are underlying implications that could affect Facebook and its competitors' influence on the digital marketing landscape as we currently know it.
We mentioned earlier its effect on websites from an Ecommerce standpoint. What about from an overall digital marketing perspective? The shift of web traffic away from websites and apps inherently lowers the leverage of web analytics providers such as Google and Adobe.
Assuming a smaller share of converting traffic will be visiting websites, businesses may decrease their reliance on tools such as Google Analytics to be a central source of truth when it comes to initiatives such as reporting, remarketing, and advertising.
Now What?
If you're a small business that has been closed or is looking to migrate online, Facebook Shops may be an affordable way to do so.
However, ensure you've researched the benefits of other website platforms like Square, Marketo, and Shopify before agreeing to Facebook Shops.
---
Sign up for our newsletter for more posts like this - delivered straight to your inbox!