Uplift Others
Wil Reynolds started Seer because his boss wouldn't let him volunteer on his lunch break. Early on, we had minimum volunteer hour commitments (before we had lawyers who knew better).
In 2021, we noticed it felt like our community impact was trending down.
We dug into our data and validated that feeling: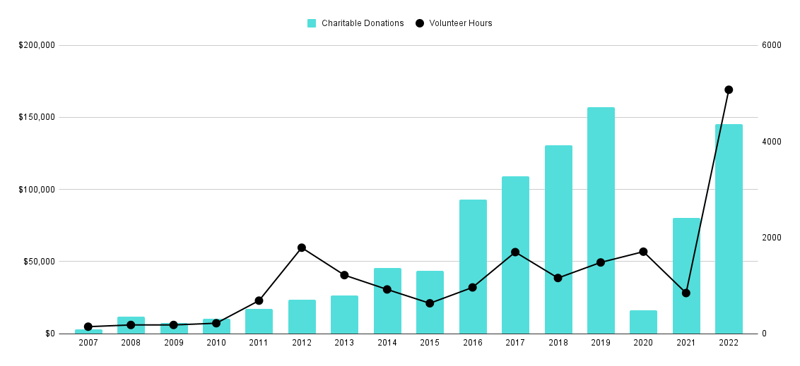 We weren't happy with the story our data told us.
So in 2022, we set out on a path to providing $15MM in community impact over the next 10 years.
"We're just getting started."
TIMELINE
Doubling Down on Community Impact in 2022
April 2022
Joanna Bowen hired as Seer's First Community Impact Manager.