Recently, a lightbulb flickered on for me after reading my coworker, Jennifer Hester's, blog about How to Start Your SEO Career in 4 Steps. Her post immediately resonated with me as a PPCer who graduated from college within the last few years. PPC can be a tricky place to get a foot in the door as hands-on experience is highly valued.
The number one question I am asked regarding my work is, "How do you get into a career like that?". I remember wondering the same thing, and thinking where do you begin? What if you weren't taught about PPC in school? What if you were taught about PPC but haven't been able to turn it into an actionable career? (this Seer blog could help you with that one).
If you're interested in jump-starting your career in PPC & looking for a nudge in the right direction, this post will help to get you going!
Step 1: Familiarize Yourself with the Basics
There are many elements that go into successfully navigating the nuanced world of pay-per-click advertising. Between ad auctions, ad formats, keyword match types, and the long list of acronyms, just getting the basics down can be a large task.
Talk the Talk
Getting a handle on the jargon of PPC is your first step to success! Take it one step at a time and remember that these terms will click for you more and more as you begin to put them into practice but for now - study up!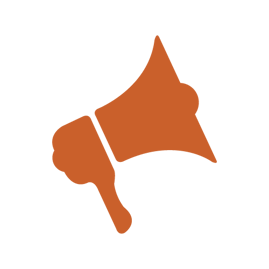 Check out PPC Hero's Ultimate Guide to Paid Search Acronyms & Terminology.
Understand the Building Blocks
There are many tactical and strategic concepts in a PPC practitioner's toolbox. Building familiarity with the structure of a PPC ad, the process of how it comes to appear in the SERP (Search Engine Results Page), and the basics of account structure will go a long way in helping you get started.
Explore WordStream's "The Last Guide to Google Ads Account Structure You'll Ever Need" for info on the structure of accounts, campaigns & ads, as well as keyword match types. For more insight into the Google Ads Auction process, watch this video breakdown from the Google Ads team.
Step 2: Certs, Certs, Certs!
Perhaps one of the most important steps involved in jump-starting your career in PPC is earning your certifications. The information and skills learned in these courses will lay the foundation for your PPC career moving forward.
Both Google and Bing offer online certification courses for free!
Google offers certifications in many facets of Paid Media, such as Search, Display, Video, Shopping, etc. As a beginner, I would recommend starting with Search and then expanding your horizons to the other certifications if you're up for the challenge!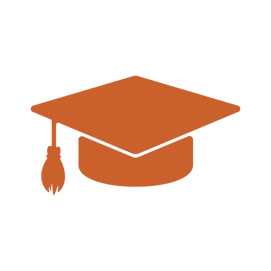 Step 3: Continue to Work on Your Soft Skills
Your certifications will be your first taste of the hard skills needed to become a PPC practitioner, but let's be honest, many of the hard skills you need to be successful can only be learned by working through the PPC process hands-on. Until you're in a position to gain that experience, working on improving your soft skills will go a long way!
Communication: Communication is key! When there are real dollars on the line every day, you have to be able to communicate clearly and concisely with both your clients and your internal stakeholders.
Additionally, your storytelling abilities will be constantly put to the test. In PPC, you will work with a ton of data, day in and day out. Practicing communicating not only what the data is, but what it is telling you will be vital to your success. Clients may or may not be data-savvy, so learning to paint a story using the data instead of just regurgitation numbers will help to communicate your value and position yourself as the subject matter expert.
Thinking outside the box with your communication is a great way to stand out & make the information click for the recipient! Check out my colleague, Sonika Chandra's, blog about utilizing video explanations in your client communication strategy.
Agility: PPCers must stay on their toes at all times. Things change rapidly in the Paid Search industry, and in the outside world that shifts the way people search for things. Staying on top of these changes and learning to pivot your mindset & strategy on a moment's notice will serve you well.
Attention to Detail: The devil is in the details! Running a PPC campaign (let alone many!) requires extreme attention to detail. There are a lot of plates spinning in the air at once with budget & bid management, keyword & ad performance, competitors, optimizations… you name it! Teaching your brain to work through things methodically will allow you to give each nuance of Paid Search the attention it deserves and requires.
Empathy: This is a BIG one, especially here at Seer. Our team believes that all things in life, including your work, should be led by empathy. Clients are trusting you with their precious marketing budgets and have many other areas of their job that you have no insight into. As you navigate through working on a client's campaign and being a consultant, remember to be empathetic to both your clients and your teammates. This not only contributes to overall transparency and trust but will open up many doors professionally and personally. People want to work with people that they like- leading with empathy is the first step to building a fantastic working relationship!
For additional information on using your soft skills to go from "Green" to Great, explore this blog post from Seer's own William Bravo.
Step 4: Try Your Hand at It!
If you've completed the above steps, then you are ready to begin your journey. It can seem daunting to dive right into the PPC world but it is the best way to learn and show initiative to future employers.
Where to Start?
Reach out to small businesses in your area and offer to run a campaign for them.
Put your money where your mouth is! If you or a friend have something to advertise, set up a campaign, and get going.
Explore internship & job opportunities! Check out info on Seer's very own Internship Program and Open Positions.
Connect with a PPC professional and inquire about shadowing & mentorship opportunities.
Interested in following along with PPC at Seer? Sign up for our newsletter, follow our blog, or reach out directly!