A personal story from Bailey Clark, SEO Associate and former Intern at Seer.
I was in my last semester of college and interviewing at various agencies in San Diego. I was looking for one last digital marketing internship to set me up for success to start my career. I was getting pretty discouraged, as I wasn't very excited about a majority of the roles because it seemed as if I wasn't going to gain much hands-on experience with client projects, if any. I remember saying over and over, "I am capable of doing great things, I just need a company that is going to trust me enough to do them!"
From the first interview, I could tell that Seer was different from the rest of the places I applied.
So many aspects of the internship demonstrate that Seer truly trusts and values their interns, as much as their full-time employees. It's a paid internship, you're paired with a mentor who helps you from day one, and you're given the opportunity to get hands-on experience with as many client projects that come your way. But something about Seer really stood out: the fact that your thoughts are valued and encouraged from day one.
While interviewing for the internship at Seer, I knew that thought leadership was a core value of the company. I wasn't aware, however, that this was something that would be encouraged from the start of my internship, and how much empowerment and growth this environment would give me.
From School to Seer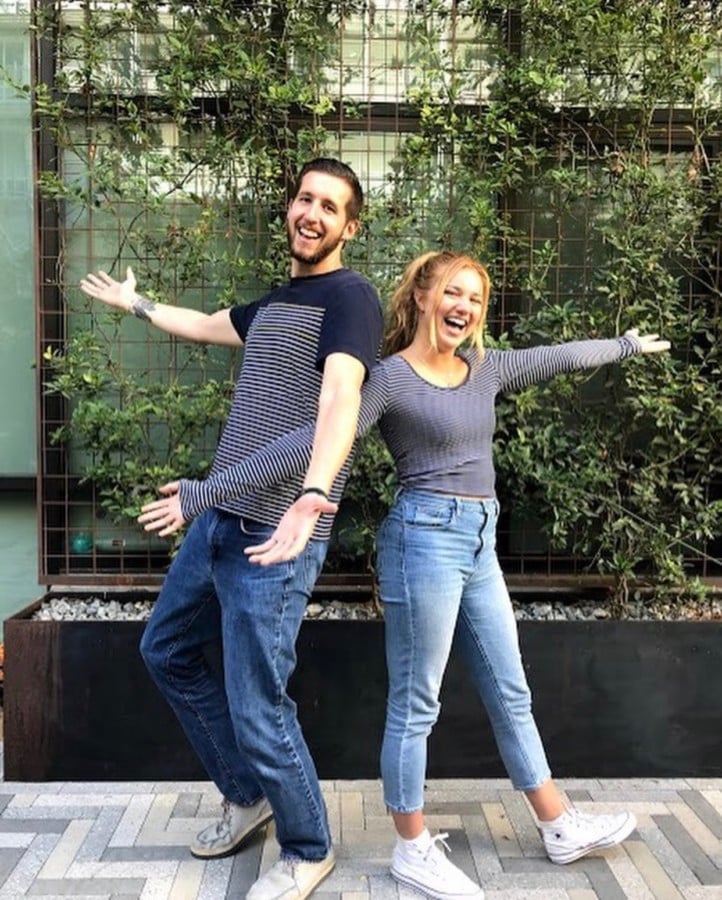 I was an intern at Seer in my last semester of college. I had been in school for the past 16 years and that was about to change for the first time ever. I knew that I had a passion for marketing and being able to express creativity through whatever full-time role I ended up in, however, I had no idea what that role was. The zest of creative agencies always intrigued me, but when it came down to it, I didn't have the skill or patience for design, and wanted to do more than copywriting.
I found my fix in strategy-driven content creation, as it allows me to be creative in the content I construct in a way that strategically answers the needs of each client's audience. Furthermore, Seer made me realize that there is so much room for creativity within SEO, PPC, and Analytics, and anything you do really, if you are in an organization that values change. This applies to your career path as well. Nothing is permanent, and if you are at the right company, they will support your pursuit of your passion, while you're with that company and long after.
Throughout school and various jobs and internships, I was taught that there is one right answer to everything, and in order to succeed, you have to come to the same answer as your superior(s). From getting zero points for having my fifth decimal incorrect on my online Statistics homework, to being turned down in front of the class when responding with an answer that the professor wasn't looking for, I learned that the right answer is determined by your professor or boss, or your bosses boss. My perception completely changed the day I stepped into Seer.
When you intern at Seer, you are paired with a mentor who helps and supports you throughout the internship. They are encouraged to guide their intern without giving them the answer. I was lucky enough to be paired with Kim Jones as my mentor, one of the smartest people I have ever met. I was relatively green to digital marketing and naturally terrified when I was given free reign to choose whatever passion project I wanted to accomplish during my time here. I'll never forget how many times I came back to Kim looking for specific answers on which direction I should take, and leaving overwhelmingly inspired with dozens of potential routes I could take but no answer on what the best one would be.
My mentor taught me the value of my own thoughts and ideas, and how to turn those into action steps to influence my own career goals as well as the company. She inspired me to go above and beyond on everything I did by suggesting big moves without hinting at the fact that they were big moves, and potentially scaring me away from making them. The internship challenged me in a new way that I had never experienced, and with the autonomy and freedom of thought I was given.
I learned more in three months than I had throughout 16 years of school.
The environment at Seer is a huge catalyst to professional growth. Even though it was was a challenge at first, when I reflected on my three months at the end of the internship, I was absolutely amazed at what I had accomplished and how I had grown. I started out as a student who wasn't empowered by the idea of her own thoughts, and ended as an inspired professional, ready to apply what I had learned about digital marketing strategy to a full-time job, and bring all of my passions and ideas to the table in whatever I set out to accomplish.
From Seer's Internship to Life
Following the internship, I joined the Seer team full time. I had so many amazing ideas of what Seer was after being immersed in the culture for 12 weeks, and am so happy to say that it has exceeded every expectation.
I remember in one of my initial training sessions with Wil, our CEO, he told us that he wants to be a company that constantly lives up to our values. He told us that if there is ever a time that we believe Seer wasn't aligned with these values, we should let him know, immediately. I am excited to share each of the five pillars of Seer's ETHICs, what each of them mean to me, and how they are wonderfully held up by each of the amazing people at the company. I can confidently say that I will take each of these valuable lessons with me for the rest of my life.
Enablement
What this means to Seer: We believe in uplifting the people we serve; our clients, community, and one another - with relentless dedication.
How I've seen this in action: Seer has taught me the value of taking care of those around me, and that there are truly amazing, genuinely nice people in the world. At this company, you are surrounded by these types of individuals every day. Seer does a really great job of making every single employee feel valued, as you can tell by the awesome benefits they offer, which inspires you to continue that energy and take care of the surrounding community and your clients.
Transparency
What this means to Seer: We believe in sharing all that we know with our clients, team, and industry.
How I've seen this in action: As a thought leader in the industry, Seer shares a lot of the cool things we are doing at conferences and beyond. As we learn, we share knowledge with our clients and teammates, which forms a strong bond in every direction. Seer has taught me that as others in our organization grow, I grow alongside them. There truly is no competition when our thoughts and ideas are empowering those around us to be better, whether that's our clients, our teammates, or others in the industry.
Humility
What this means to Seer: We believe in checking our egos at the door and always defaulting to honesty with ourselves and our clients.
How I've seen this in action: We are dedicated to providing the best solutions for our clients at all times, but honesty and humility are always valued. This means that we're inspired to always be honest with our clients and strive to learn more every day. This has taught me the value of honesty and integrity in all relationships and how that can endlessly inspire me to be better.
Intelligence
What this means to Seer: We believe that curiosity compels us to grow constantly toward an ever-evolving level of understanding.
How I've seen this in action: I am constantly amazed by the innovative routes discovered by each employee following their curiosity.The environment is constantly inspiring you to expand on your thoughts, as you will rarely hear an answer back to your question, but rather you are challenged with a question of "what do you think?"
Collaboration
What this means to Seer: We believe that every success story is written by a team.
How I've seen this in action:The team mentality is truly amazing at Seer. Your thoughts and contributions are valued by those above you, and that shines through with every person I have gotten the opportunity to work with. I have learned how great it feels to be valued from the first day of starting a new job, and not to stand for anything less than that.
My Future at Seer and in Life
Seer has given me the tools to succeed in my first full-time role and for the rest of my life. I couldn't be more grateful for the opportunity that I have been given, how much I have grown at Seer, and how much I will continue to grow every single day.
My best advice to all aspiring interns is to pursue the opportunity that makes you feel the most empowered. Don't be afraid to ask questions in interviews about what you will actually be doing on a daily basis. Be unapologetic in your pursuit for an opportunity that will help you grow professionally, and listen to signs as to whether or not your time and thoughts will be valued.
No matter where you are in your career path, remember, your time and ideas are valuable.
Learn more about the internship program at Seer and find out about our open positions.