At Seer, we're constantly innovating with unique technology, looking for quick hacks and tricks to improve our marketing - and ChatGPT is no different. Chrome extensions have greatly enhanced our interaction with ChatGPT, and today, we're excited to share a few of our favorites with you. These extensions are not just useful tools; they bring significant improvements.
We'll show you how to quickly access ChatGPT right from your browser, how to upload CSVs and docs, how to integrate ChatGPt into spreadsheets, and more.
So, let's explore!
1.

MaxAI.me

ChatGPT Extension 🚀
What it does
Integrates ChatGPT and other AI Chats directly into the browsing experience.

Offers browser shortcuts and pre-loaded prompts for quick access.

Allows you to highlight text and ask ChatGPT to summarize, lengthen, change tone, and more.
Why We Love It
MaxAI.me ChatGPT Extension is like having a personal AI assistant that's just a keystroke away. We've used it to highlight and quickly change the tone in blog posts and emails, get formulas while working in Google Sheets, and check for varying answers between different AI chats, such as Bard, ChatGPT, Bing, and Anthropic Claude.
[Pro Tip] Use the Alt+J shortcut to instantly access ChatGPT, and try highlighting ad copy or meta descriptions, then use the extension to optimize the text and alter tone to appeal to your target audience.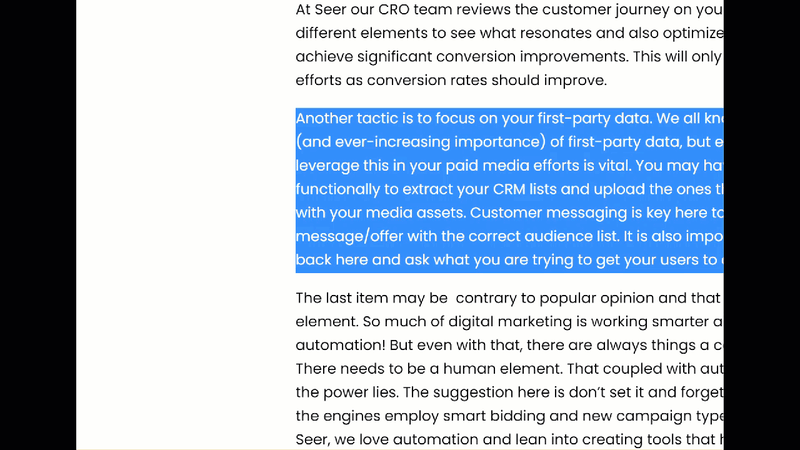 What it does:
Adds the ability to search your chats, sort them into folders, bookmark prompts, and search community prompts.

Allows you to export your chats for data analysis.
Why We Love It:
Superpower ChatGPT Extension is like a treasure chest of organization for ChatGPT users. We've used it to search for an exact prompt we liked, to organize our chats into folders, and to export our chats for use in data analysis.
[Pro Tip]

 Use the folder organization feature to categorize your chats by campaigns or keywords as you do research, regularly export them for backup, and copy-paste chats back into ChatGPT to analyze your responses. Save your favorite prompts, or search the community ones!
What it does
Enables you to upload files directly in the ChatGPT interface.

Converts files to text and pastes them into your conversation.

Handles ZIP files, unzipping and reading the content.
Why We Love It
ChatGPT File Uploader Extended is like having a digital librarian. We've used it to upload blog posts and PDFs to get summaries, and CSVs to do data analysis.
[Pro Tip] Upload CSV files of keyword data campaign reports, and use ChatGPT to assist you in analyzing trends, identifying opportunities, and generating insights for optimization. Make sure not to upload proprietary or private data!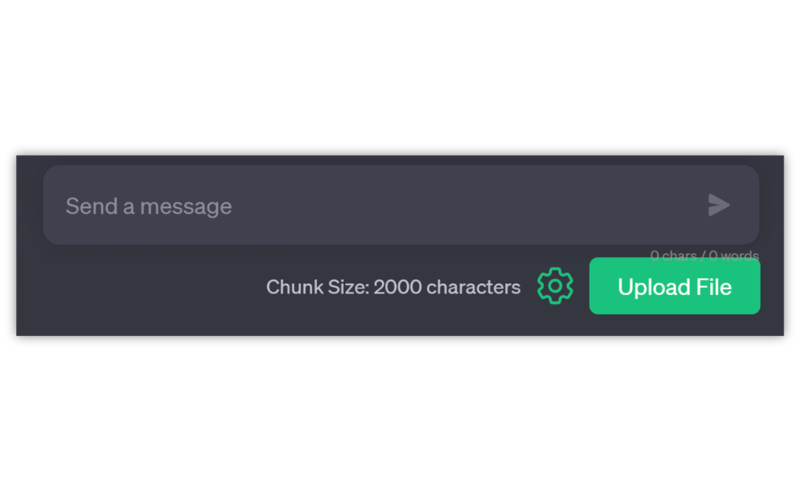 What it does
Adds Google search to ChatGPT without plugins!

Works by copying and pasting from the web into your conversation.
Why We Love It
WebChatGPT Extension is like having a web research assistant in your browser. It can search the web without plugins, meaning we can use the free ChatGPT 3.5 and save our precious limited ChatGPT 4 message credits.
[Pro Tip] Have ChatGPT search for competitor data or industry trends, and integrate it into ChatGPT to generate SEO strategies or PPC campaign ideas.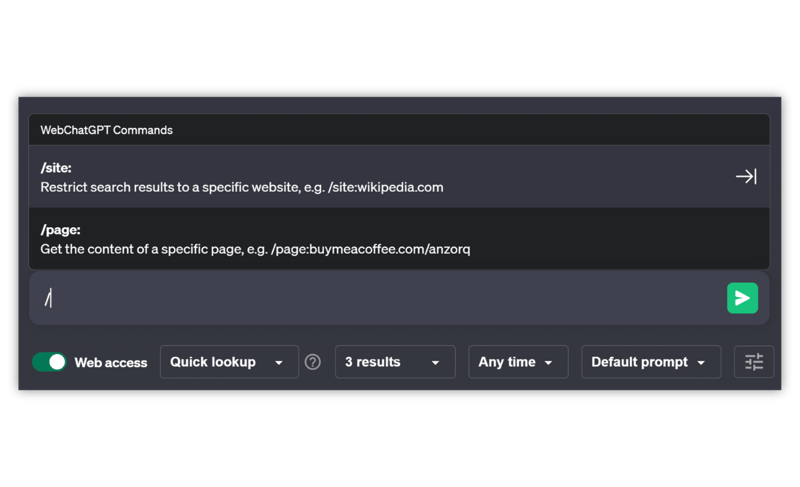 What it does
Integrates ChatGPT into Google Sheets and Docs (we used it to

track brand rankings in ChatGPT!

).

Enables you to create custom functions, bring in answers to questions, perform classification and tagging of keyword data, and much more.

Offers specialized commands for data categorization and copywriting.
Why We Love It
GPT for Sheets and Docs Extension is like having a data scientist and content writer assistant right in Google Sheets. We've used it to quickly create new formulas, bring in answers to people also ask questions, and do classification and tagging of keyword data.
Additionally, it offers specialized commands for data categorization such as =GPT_CLASSIFY(data, categories) for categorizing data into predefined categories, and =GPT_TAG(data, tags) for applying relevant tags to data. For copywriting, commands like =GPT_LIST(prompt, number_of_items) for generating multiple items such as headlines, blog post ideas, or meta descriptions are incredibly handy.
[Pro Tip]

 Utilize ChatGPT within Sheets to automate keyword tagging or ad performance classification, and in Docs to brainstorm ad copy or content strategies. Use the =GPT_CLASSIFY() function to categorize websites or customer feedback, and =GPT_LIST() to generate multiple headlines or meta descriptions for your SEO campaigns.

What it does
Get Google Bard AI responses alongside your Google search results.
Why We Love It
The Bard for Google Extension has often given us a quicker answer to a search query. Especially for coding questions or an excel formula, the answer was good enough that we didn't even need to click on one of the search results.
[Pro Tip] Type a branded SEO or PPC query into the Google search bar and compare Bard's answer with the search results; you'll want a comprehensive understanding of how customers see your brand as AI chat becomes a part of the search landscape.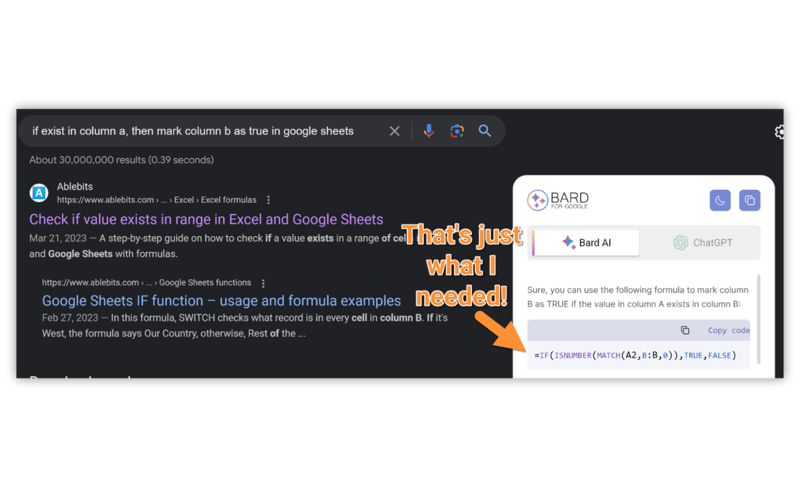 Wrapping Up
There you have it – 5 of our top Chrome extensions for ChatGPT, along with the bonus Bard extension.
Whether you're seeking content optimization, data analysis, or valuable insights, these extensions have you covered. So, go ahead and give them a try. You'll appreciate the newfound efficiency they bring to your ChatGPT workflow.
What are your favorite Chrome extensions for ChatGPT?
Share your thoughts and experiences in the comments below!