Last year the Seer team shared our first Attitude of Gratitude blog post highlighting different moments we were thankful for in 2019. We are back to continue the tradition and despite a tough year, our team members took the moment to reflect and share with us something they were unexpectedly thankful for this year.
Of the 40 responses, we identified 5 themes for you to consider taking the time to appreciate headed into the new year:
---
5 Things to Be Thankful for in 2020
Gratitude #1: Getting into New & Old Hobbies
No surprise here, quarantine has helped our team members start some new hobbies.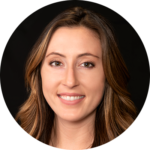 "Quarantine. It brought so many new hobbies from reading to weight lifting to sailing, cooking, wine making and more!" - Katie K. | SEO Team Lead
It didn't stop with new hobbies, our team re-introduce daily habits into their schedule that has helped improve their productivity and well-being.
"Being an athlete my whole life, I've always been forced to exercise, pass fitness tests, meet goals, etc. After college athletics, I very much needed a break. Through quarantine, though, my fitness has been the one consistency and thing I have control over. So, I've been surprisingly thankful to have that outlet."
- Kaitlin H. | Sr. SEO Associate
For Marissa, it's been whipping up new dishes.
"Since I was forced to stay home due to the pandemic, cooking became one of the highlights of my day. Because of that (and seeing a nutritionist to steer me in the right direction), I found myself focusing on a healthier diet and am down 23lb since March."
- Marissa F. | Associate Director of Client Engagement
Cori has enjoyed a little bit of it all, with her new routine.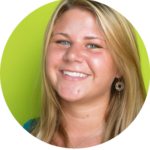 "All the extra time that came with COVID! Ethan and I were just talking about it this week :) I can fit so much more "me time" into my day than I could before and it's been pretty great keeping a consistent fitness/cooking/meditation/etc. routine since all of this hit."
- Cori G. | Sr. SEO Team Lead
It's not too late to pick up a new habit, maybe it's reading, maybe it's walking. If quarantine opened up new time for you, take advantage of it.
Gratitude #2: New Housemates
A few of our team members found themselves spending quarantine with familiar faces; pets, parents, and posse.
Tracy was able to transition to remote work with ease.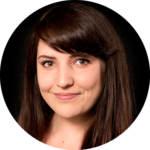 "Having friends living with me that I worked with when quarantine kicked off. It made the transition from full-time in the office to full-time at home far less jarring since I still had people to work with and confer with throughout the day."
- Tracy M. | Sr. Data Strategy Manager
While Jacqueline had an extended stay, she couldn't be more thankful.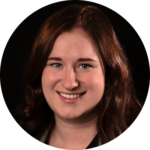 "Living with my sister -- My sister moved from NYC and lived with us for the first 4 months of quarantine. Definitely was unexpected (we thought she'd be w/ us for a week) but I'm so grateful we were together for that special and crazy time."
- Jacqueline W. | Sr. People Operations Manager
Jake shared the same sentiment about enjoying time with his family.
"Moving back home from school and getting to spend more time with my family."
- Jake Lewis | PPC Associate
If it's safe to do so, have a social distant working session with a family member or friend, or visit family!
Gratitude #3: Technology Bringing Us Together
Thankfully we are able to stay connected with family through our devices and tools, but many of us never thought to reach out to family this way before COVID. We are speaking to family now more than ever.
Emily and Robert are grateful for Zoom calls!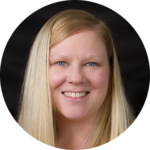 "Zoom calls with family! I have spent 2020 checking up on relatives that I would usually only speak with at family events maybe one or twice a year. I have worked really hard to have monthly check-ins with cousins and aunts/uncles. It has been really nice and something I hope to continue into 2021."
- Emily C. | Sr. Client Engagement Manager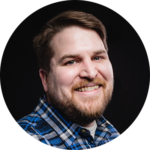 "Actually getting more face time with some of my friends who live further away. We never considered having standing zoom meetings to connect until this year."
- Robert C. | Sr. People Operations Associate
Katie was #teamfacetime.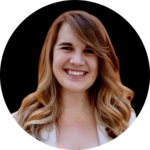 "FaceTime. Previously the only time I ever used it was if I accidentally pressed the video button instead of call button in my texts, but during quarantine it has become a lifeline for me to connect with my family and friends in a whole new way. It also helped me to maintain a new relationship while we were locked down for a month and a half - we did morning FaceTime coffee chats and cooking dates and whatever else we could think of to stay connected! Very grateful."
- Katie M. | Sr. PPC Associate
Go ahead, give that family member a call and make their day.
Gratitude #4: Job Security and Transparency
We are all thankful to have our jobs throughout this year, some of the team wanted to share that with the company.
For Lana, she had the opportunity to connect with new team members.
"Personally and professionally, I've also been so thankful for the ability to not just work from home, but thrive under some less-than-thrilling circumstances. Since the start of COVID, the Content team has seen growth and I've gotten to work more closely with some really talented people (Maile and John on a regular basis, and briefly working with Lauren and Jessica on a temporary basis)."
- Lana C. | Content Manager
Ethan was grateful for a new perk the company rolled out.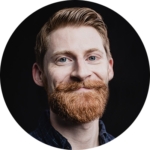 "...extending Summer Friday's. It's been a life saver with an intense school schedule this semester. Thank you, Wil, Crystal, and Emily."
- Ethan L. | Innovation Lead
Outside of getting married, Alex shared thanks in Seer.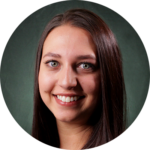 "Seer - (although not unexpectedly), I've always been thankful for Seer, but seeing how supportive the entire company has been this year is just incredible and I'm so thankful for that."
- Alex L. | SEO Team Lead
Gratitude #5: More Weekday Time with Family
With remote work, you're now able to spend more time with family you wouldn't see until after 5pm -- it brings its own challenges, but quality time too.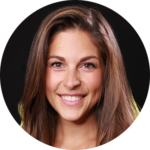 "Way more quality time with my husband, specifically on weekdays. We used to be all over the place every week with work travel and post work commitments. While I miss some of that, we've gotten way more quiet nights and home cooked meals."
- Meagan J. | Client Engagement Team Lead
While Dana and Jason kicked their teacher-parent gene into high gear.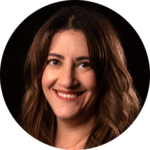 "Working full time while also helping with remote schooling is SO HARD but I've been grateful for the opportunity to be play such an active role Penny's education."
- Dana F. | Sr. SEO Manager
While for Jason, it was becoming the gym teacher...
"Gym class! Our daughter and the two neighbor boys are doing a remote learning pod this year. Every day at lunch I give the moms a break and teach gym class. I do the activities right along side them, and it's helped me form deeper relationships with the kids. And as a bonus my Home Alone shirt fits again just in time for the holidays!"
- Jason S. | Data Engineering Associate
No matter what it is, we all have something to be thankful for this year. Take a moment to reflect and find the highlights of this year.
Join our Team
Does this sound like a team you can spend your day to day with? We are hiring from associate to leadership roles, don't wait to apply.
---
Sign up for our newsletter