Websites are a lot of work, and everyone should feel a sense of pride and accomplishment when they finish all the research and editing it takes to get to the finish line. However, when you DO finish, what's the next step? Getting people to notice it of course! A great way to do this is to get your website noticed by search engines like Google.
Why Should I Submit My Site To Search Engines?
You actually don't need to submit your site, but it wouldn't hurt to take that step.
Crawling is what Google and other search engines do best. This means that they will find your site no matter what, but that doesn't mean you should shy away from dropping a few breadcrumbs to help them find your site faster. Some other reasons are:
When changes are made on your site, search engines will be one of the first to know.
Google rewards you for sharing your site with some helpful free tools.
Why not? It's easy and it could help in the long run.
Because it is so easy to submit your site to search engines, we highly recommended avoiding the "website submission" services that offer their help. They might try and send an email promising a fast service that does 'all the hard work' for you. First off, its not hard work, and second, you don't need them. Just keep reading and we'll make the process simple, free of charge.
How to Submit a Website to Search Engines
Taking the first step when it comes to search engines and websites can be a little scary. Don't worry, follow the following steps and your site will be indexed in no time!
Submitting a Website to Google
Submitting your site to google is probably the easiest step-by-step process. You just need to start by adding your sitemap to Google Search Console. Follow the instructions below:
1. Find Your XML Sitemap
For starters an XML map is essentially the map of your website, it includes all the pages that are on the site. In order to find your personal site map, you can simply look up INSERTYOURSITE.com/sitemap.xml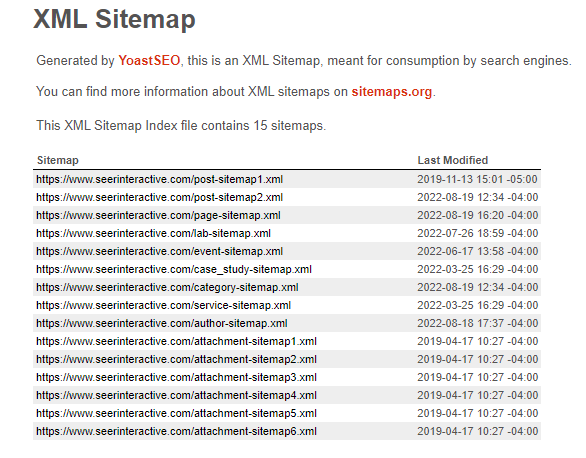 Additional Resource: How to Find Your Sitemap
2. Add Sitemap to Google Search Console
When you go to Google Search Console select sitemaps (can be found under index)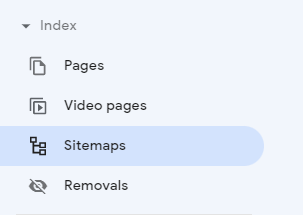 then, paste in your sitemap URL and hit submit.
Submitting Websites to Google News
Good news, when you submit your site to Google you technically also submitted it to Google News! Google News considers every publisher, as long as the content is high-quality and it falls in the guidelines of the Google News content policies.
Submitting a Website to Bing & Yahoo
Just a fact to know beforehand is that when you submit your website to Bing your also submit your website to Yahoo. This saves everyone a lot of time, so here are the steps to submit your website to both:
1. Set up Bing Webmaster Tools
In order to get your site on Bing and Yahoo, you have to make sure that you have their Webmaster Tools. You can do this by heading over to Bing Webmaster Tools and clicking "Get Started".


2. Submit Site URL
The process for Bing is very similar to the process with Google. Just click 'sitemaps', paste the sitemap URL and submit!
A Word on Other Search Engines
If you are wanting to click all the boxes and go beyond Google, Bing, and Yahoo, then there are other options like DuckDuckGo. This search engine has a similar approach as Bing where it automatically crawls a site when it shows up in search results. If you followed the steps above (submitting to Bing) then your site is automatically noticed by DuckDuckGo, so you can add that search engine to your list!
How to Check Indexing
After submitting your site, you're probably wondering how to stay updated and how to check on their status. It may seem like a good idea to just search your website in google, but unfortunately, the results aren't reliable. All hope is not lost, each search engine has its own way to check on your site.
On Google
Click the 'Valid' tab located in the Coverage report in Search Console. Under details should be indexed URLs. To check for a specific URL you can use an inspection tool.
On Bing
They have a filter that can be selected to specifically filter by indexed URLs, this can be found in Site Explorer. Then you can view all pages that were indexed on your site. Individual pages can be viewed, just insert your URL in the URL inspection tool.


How to Fix Indexing Issues
It is possible that some indexing issues could come up, but most of the time there is a very simple fix. Google has a URL inspection tool where you can easily paste a link to get it checked for errors. Here are some of the possible reasons for errors:
Your page redirects. By checking and removing the redirected pages, you allow Google to index again. This is because Google is unable to index redirected pages.
Your page has a no-index tag. Your page may have been blocked from Google because of a noindex robot meta tag that doesn't allow your page to be indexed. If the robot is simply removed, it should resolve the problem.
Additional Resource: Find nonindexed pages across your site with Screaming Frog
Your page is being blocked by robots.txt. Similarly to the noindex tag, if in robots.txt Google is blocked then it can't crawl the page. By removing the block on Google, it should be able to crawl again.
Additional Resource: Learn How to Read Your Robots.txt File
How to Avoid Being De-Indexed
Now that you have your sites submitted and live, it's now time to protect and take care of them. De-indexed is always a probability if you don't properly watch it. Here are some reasons you may have been caught in a De-Indexed situation:
You didn't follow the rules.

Some sites get taken down manually, which is called a manual action. This means someone saw your website and felt it went against the guidelines of Google's webmasters. This mostly happens when sites actually violate rules so as long as your site stays out of trouble there shouldn't be an issue.
You have a "Noindex" block. Sometimes and most commonly your site will be de-indexed because of a small developer mistake. If no-indexed was inserted or left where it shouldn't be then that is an easy way for your site to be blocked. It is just as easy to fix as it is to happen. Just delete them from wherever they where inserted like a meta tag or header, and then re-submit your site page.
Is Submitting to Search Engines Enough?
Congratulations! If you followed the steps in this article you are well on your way to knowing how to submit a URL to search engines. Although this is a great step the work is not over yet. SEO is imperative if you want to keep your website in the path of your costumers. SEO and submitted search engines makes the perfect equation for getting the most out of your website and user experience.
Check out an article about Google Search Console for SEO beginners if you're ready for that next step!