Have you ever tried to combine 30 files in Excel & it crashed? Same.
Yes, we have all been there. You open a big Excel file that you know will take at least five minutes to load. You are on the edge of your seat saying, "Don't you dare do it"... and then bam, Excel shuts down and all of your work was not able to be recovered. Well, we have the answer: Power BI. We are able to combine hundreds of Excel files in three easy steps, but first you need to connect your Google Drive and computer files.
Before jumping into Power BI
First thing's first, you need to build a strong folder foundation. In this example, we have all of the client's Google Ads data broken down by month in Google Drive. How can I go across drive in Power BI? Well, the answer is Google Drive File Stream.
Google Drive File Stream allows you to sync files between your desktop and Google Drive. So when you go into your desktop files you can easily access all Google Drive files and vice versa. This is also a great way to make sure all your work is updated and shared with teammates no matter which platform you prefer using.
Now time for Power BI
Step #1: Click get data > Click more > Select folder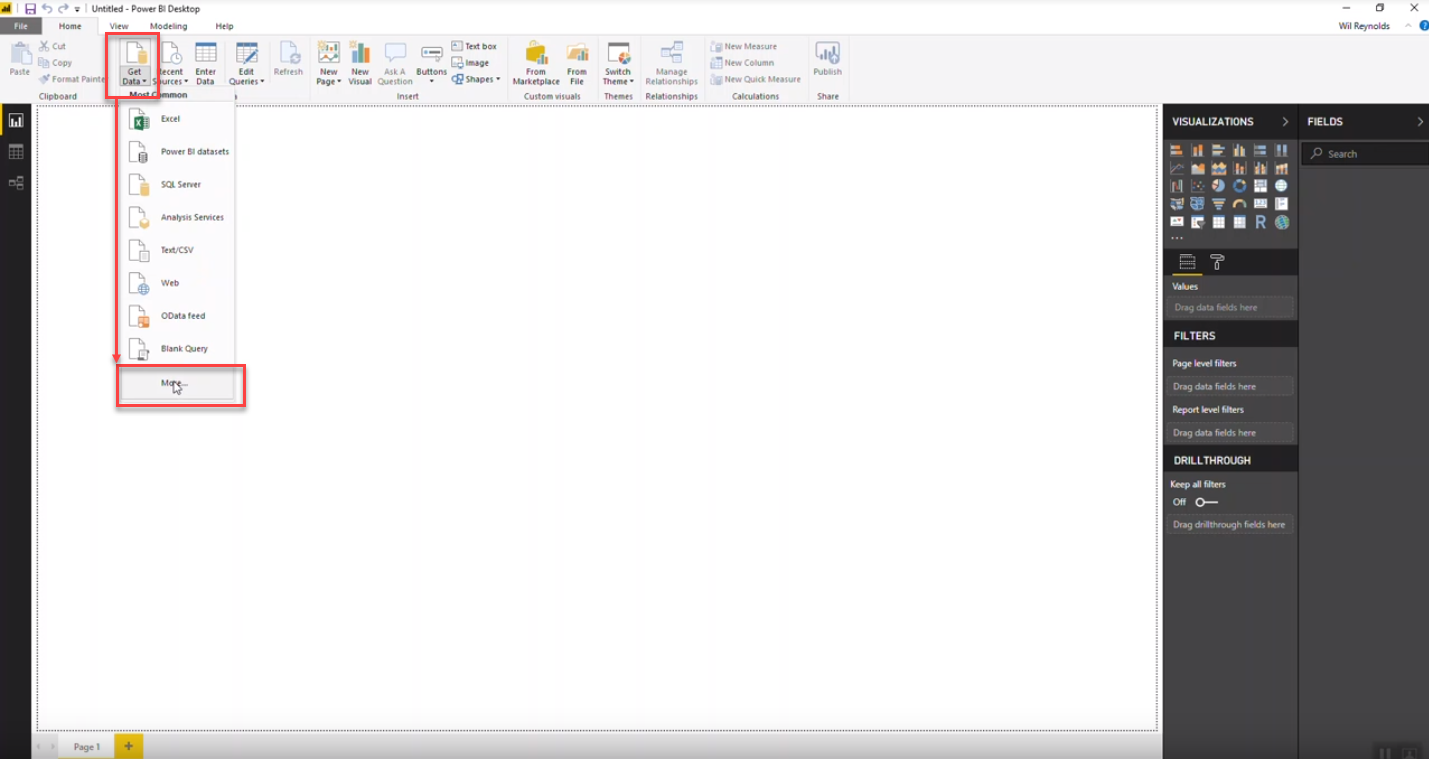 Step # 2: Hit browse> On this PC > Find your Google Drive > Click client folder > Click OK
You are able to add a folder only if all the files are the same.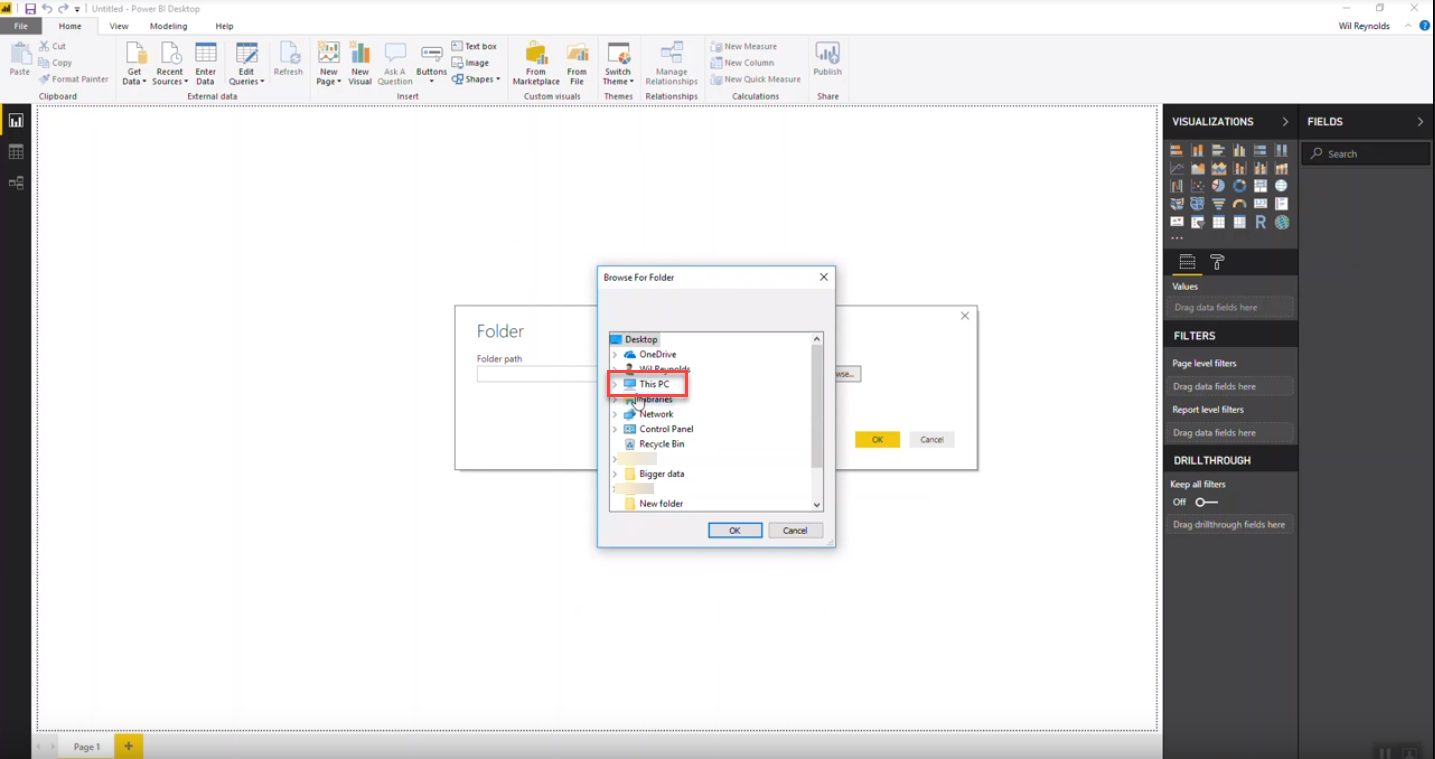 Step #3: Click combine & load > Click OK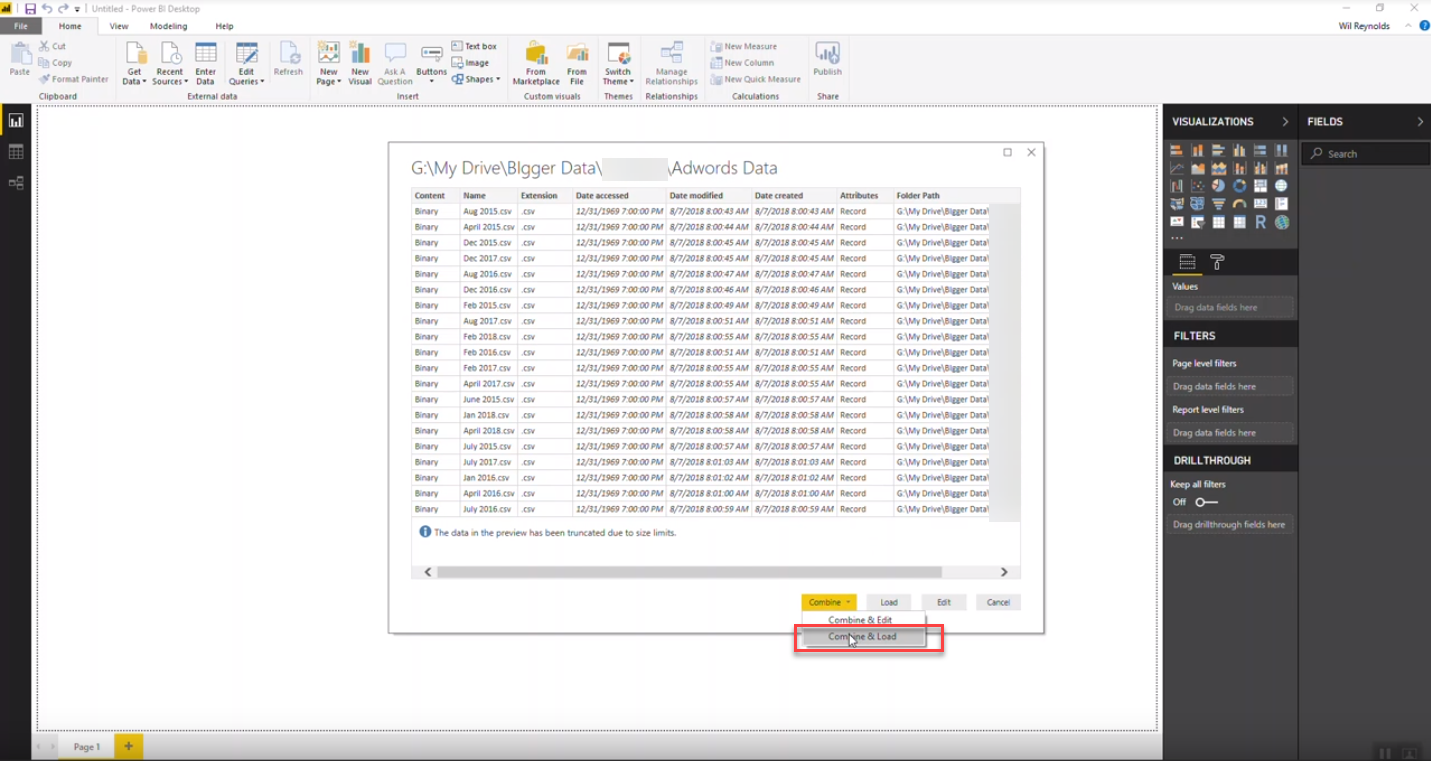 Congratulations!
All the data is connected thanks to Power BI. Never have the fear of your computer crashing again when working with large files in Excel. Want to learn more about Power BI & big data? Check out some of our other blog posts and contact us if you run into any problems you'd like our team's help with!