What are image extensions?
In July 2020, Google announced that they would be launching an image extension beta program. Image extensions show alongside your ads on the search engine results page (SERP) with the goal of giving your ads greater visibility as well as improving overall performance. Note: They only show on Mobile in the absolute top position.
These extensions can be used as a way to showcase products or services without a user having to click to your site!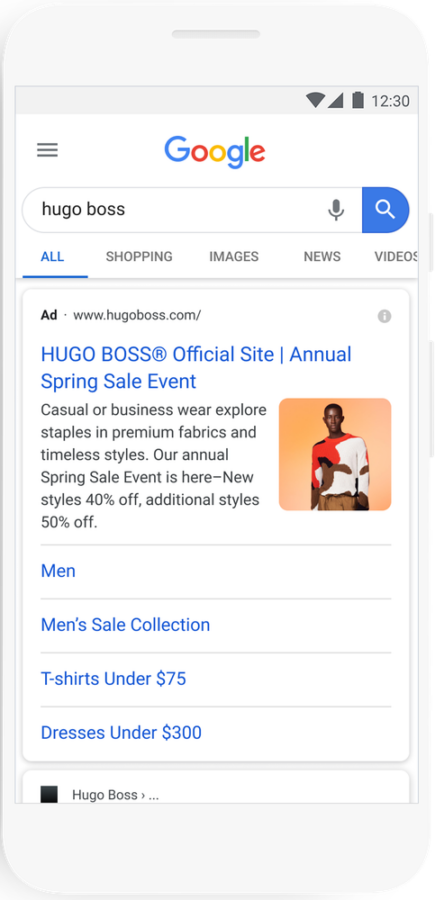 https://blog.google/products/ads-commerce/driving-online-sales
How to Use Image Extensions
Once you've been whitelisted for this beta, image extensions can be applied at the campaign or the ad set level. Google has made it easy to set up image extensions and there are several ways to select images to use:
Input a website URL and scan the site for images
Select images that were recently used across your Google ads account
Upload images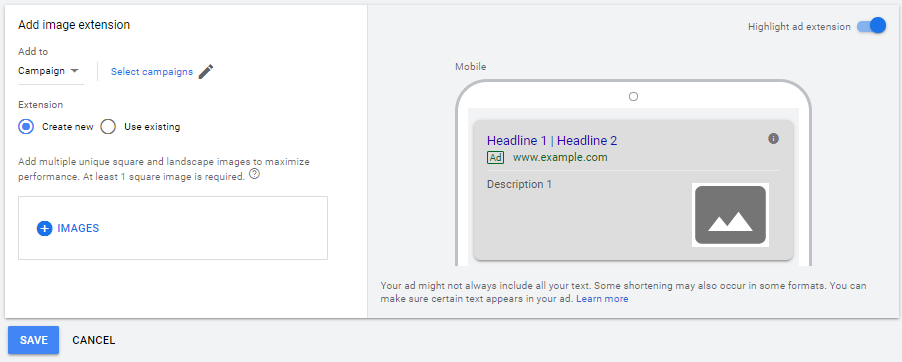 Google recommends uploading multiple square (1200 x 1200) and landscape images (1200 x 628) to maximize performance. However, we recommend focusing on implementing square imagery as we've found that landscape images don't serve on the SERP.
Should You Be Using Image Extensions?
The short answer is: Yes!
We have been rolling these out across one of our client's search campaigns over the past month and have seen promising performance since launching. We have found that while image extensions are served less frequently, they have seen on average a 3x higher CTR and when compared to sitelink and callout extensions.
For another client, we're seeing mobile performance with extensions outperform standard mobile campaign performance when looking at CTR and CPA.

Ultimately, implementing image extensions is a quick and effective way to help drive incremental traffic to your site! Be sure to reach out to your Google rep if you're not already whitelisted in order to leverage this Beta feature.
Sign up for our newsletter for more posts like this - delivered straight to your inbox!