Google recently announced a new feature that they are rolling out for call-only ads, allowing additional lines of text consisting of two 30-character headlines.
Call-only ads are designed to encourage users to easily call your business directly from a mobile device's SERP. When a potential customer clicks your ad, the ad will then place a call to your business from the mobile device. Originally, call-only ads components included:
Your business name

Your phone number

Two lines of description text (80 characters each)

A display URL

A verification URL, which is the URL of a webpage that includes your business phone number
With this update, advertisers will have the ability to add two additional 30-character headlines, which will appear directly after the phone number in the ad headline. Along with the added text, Google is extending the length of the two description lines from 80 characters each to 90.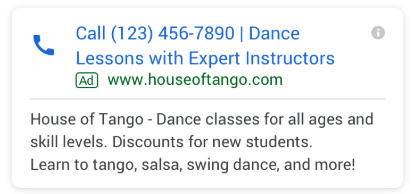 To create call-only ads within one of your campaigns, select one of your ad groups, navigate to the Ads & extensions tab, then click the + icon: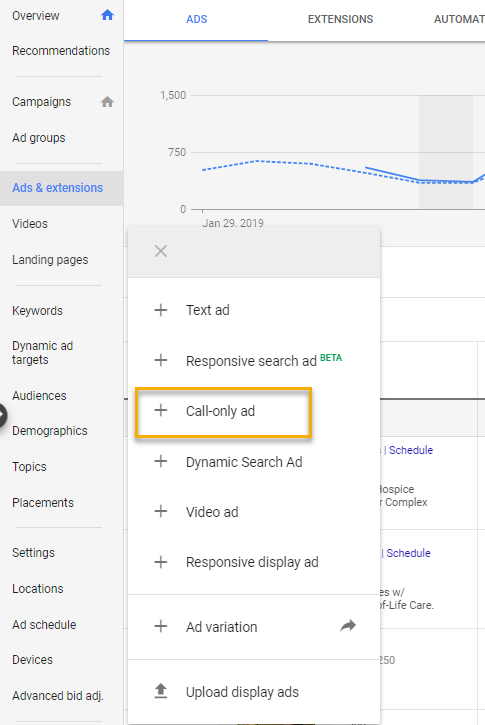 Then you'll see the space for the additional headlines at the top: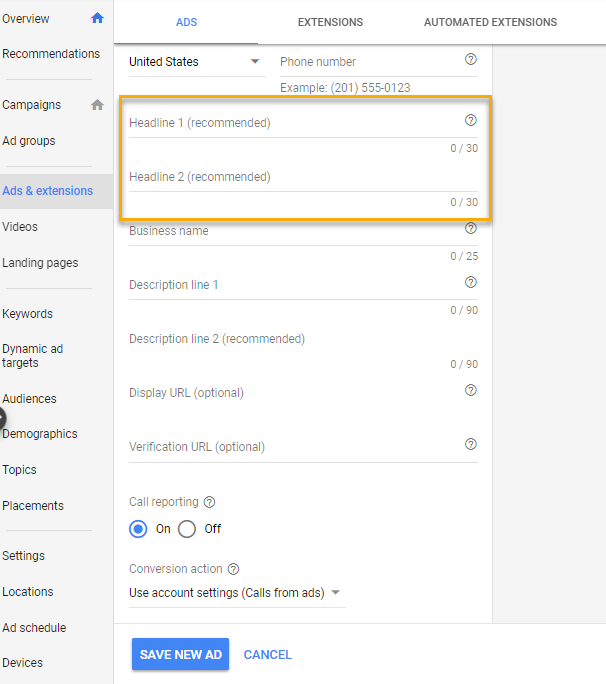 Takeaways
Overall, this new feature should be available within your account now, if not very soon. To maximize the effect of this update, advertisers should take advantage of the added real estate to give their call-only ads a facelift. Some starters would be to describe your business in more detail, add descriptive language, and include a clear CTA to make the customer fully aware of who they are calling and what your business offers.
Test out this new feature by using the additional text and make sure you're tracking and reporting on phone calls accurately!
If you're looking for more PPC info, check out our blog or give us a shout!
---