Appropriate for all levels of marketing professionals, this SEER event will focus on the core principles of Marketing Analytics: setting measurable goals, getting visibility into online channel performance and embracing data-driven decision making. Bringing together industry thought leaders from across the country, we'll start the evening off with talks on measuring the performance of specific online channels and end by bringing it all together with tangible examples of how to turn data into actionable insights.
All admission funds will be donated to charity. Our speakers are choosing to support the Laurel House, American Diabetes Association, Feeding America, Share Our Strength and the Analysis Exchange.
To Register: http://seerinteractive.ticketleap.com/web-analytics/
Speakers Include:
Rachael Gerson
Rachael leads the analytics division at SEER Interactive. Rachael's work developing tracking recommendations and strategies has always focused on aggressively pursuing the most positive and tangible ROI possible. As a Google Analytics Qualified Individual and consummate educator, Rachael has been named by Google as one of a select group of "Top Contributors" to the Google Analytics product forum.
With an extensive background in search engine optimization and telecommunications prior to switching over to analytics, Rachael has applied her analytical mind to a wide variety of industries over the past 11 years. Clients have run the gamut from finance to healthcare and retail, as well as highly competitive spaces such as coupons and marketing automation. Rachael has written for Mashable and the SEER Interactive blog, where she shares her research on the latest Google Analytics changes and methods to create efficiencies in analytics.Rachael frequently speaks about the basics of analytics and SEO and the role the two play in the broader spectrum of marketing and advertising.
Rachael has a BS in Marketing and Business Law from Villanova University. In her free time, Rachael volunteers with multiple organizations, including serving on the Board of Directors for Laurel House, a comprehensive domestic violence agency in Pennsylvania.
Joanna Lord
Joanna Lord is CMO of BigDoor, a customer loyalty technology startup out of Seattle. While she currently heads up BigDoor's marketing efforts, she is also a well-known social media enthusiast and frequent conference speaker. Her diverse experience in performance marketing, inbound marketing, data analysis and retention programs enables her to provide tactical strategies that work.
Aaron Levy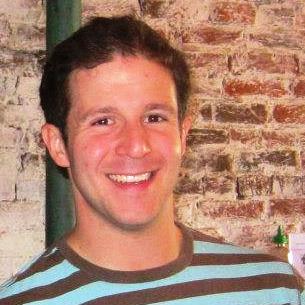 Aaron has been in digital advertising in some form or another since he was "given the keys to the car," managing Paid Search for a Fortune 500 chemical company as a Villanova Junior. He honed his cross channel skills at a now-eBay owned e-commerce focused agency in the Philadelphia suburbs, where he developed strategies for PPC, email, affiliate and media buying/re-targeting.
Aaron started his career at SEER in early 2010, and has worn a number of hats over the years. He currently serves as a PPC team & division lead, helping businesses grow through various PPC channels and to help align their varying on and offline marketing efforts.
He's written for Wordstream, Acquisio, PPC Associates and was recently named to PPC Hero's 2013 list of most influential PPCers. Aaron's a frequent speaker to area college students and serves as a guest lecturer at Drexel University. He's also an avid homebrewer, hockey player, a slow cyclist and SEER's (self proclaimed) top chef.
Justin Cutroni
Justin is a consultant, author, and the Analytics Evangelist for Google. Some of Justin's former clients include Toyota, Sony Music, Universal Music, the National Hockey League, Wells Fargo, and HomeAway. In his current role at Google, Justin is responsible for user education and global enthusiasm around digital analytics.
Justin is an active participant in the digital analytics community. He publishes the blog Analytics Talk and has authored or co-authored three books: Google Analytics (O'Reilly, 2007), Performance Marketing with Google Analytics (Wiley 2010) and Google Analytics, 2nd Ed. (O'Reilly, 2010).
In 2011 Justin was nominated as Innovator of the year by the Web Analytics Association. In 2012 and 2013 he was nominated for Most Influential Industry Contributor by the Digital Analytics Association.
Tim Wilson
Tim Wilson is a partner at Web Analytics Demystified. He has worked with the many dimensions of marketing and customer data for over a decade. From running the business intelligence department for a $500 million high-tech business-to-business company, to driving initiatives to clean up customer data at a major insurance and financial services company, to working at a leading digital agency to help consumer brands ranging from Hewlett-Packard to Purina to act on their digital and social data, Tim is a marketer-friendly data geek.
While his heart remains in Austin, Tim has been based in Columbus, Ohio, since 2007, where he started and continues to run monthly Web Analytics Wednesdays, and where he blogs about measurement and analytics at Gilliganondata.com. He holds a B.S. in Architecture from Massachusetts Institute of Technology and an M.B.A. from The University of Texas at Austin.