So now that you understand what PPC is, the difference between PPC & SEO or content & search, what conversions are, and all other good stuff that will be useful when developing into a master PPC account manager, you might be wondering, "Well, how do I actually start advertising?" We'll now go through each step (with screenshots) for setting up a Google AdWords and Bing Ads account so you may start running ads and making money!
Setting up an Google AdWords account
You'll first want to navigate to http://adwords.google.com to begin the sign up process.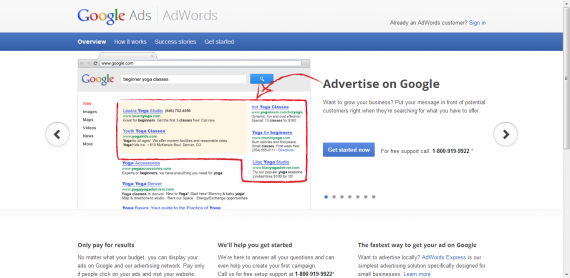 Once there, you want to click the 'Get started now' button which will direct you to the 'Create Google Account' page:
You will need to select whether you already have an email address associated with Google services, such as Gmail, or not. If you do, you can use that login or still create a new one just for AdWords. If you do not have a Google account, you'll be asked to create one.
I recommend creating a new Gmail account ahead of time and choosing the first option that you already have an email used with Google services.
Once completed, the new step will require you to choose your country and time zone. This is very important since these settings cannot be changed after you set up the account. Choose wisely.

Click 'Save' and your account will have been created.

Now you can sign into your AdWords account and create your first campaign.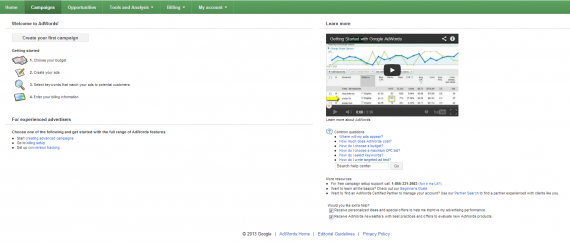 Before you begin advertising though, you'll need to set up your billing – a topic we'll be covering in more detail in a couple weeks. If you would like to proceed before then, you can enter your billing information under Billing Preferences. This is located in the Billing drop down menu within the main green navigational bar in AdWords. You'll then just need to follow the step-by-step process and you're good to go.
SEER insight: Google regularly offers free AdWords credits to new advertisers so be sure to keep your eye out for some free money!
As always, you can find additional help in the AdWords Help Center or post your questions to the AdWords Community.
Setting up an Bing Ads account
Similar to Google, you'll first need to navigate to the Bing Ads login page: https://secure.bingads.microsoft.com/ and click to Sign Up button.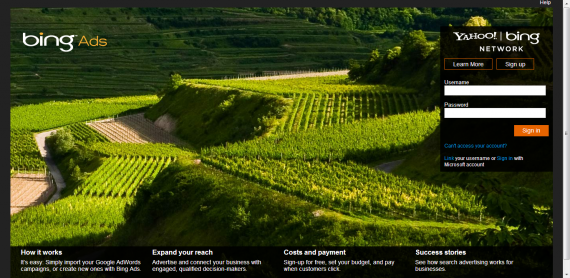 The next step will ask you to set up some account information, like your username and password, along with some personal information such as your name and email.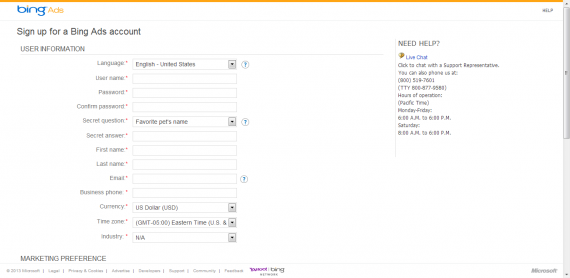 Once you complete that form, you are ready to begin creating new campaigns or importing your AdWords account (if one is already created).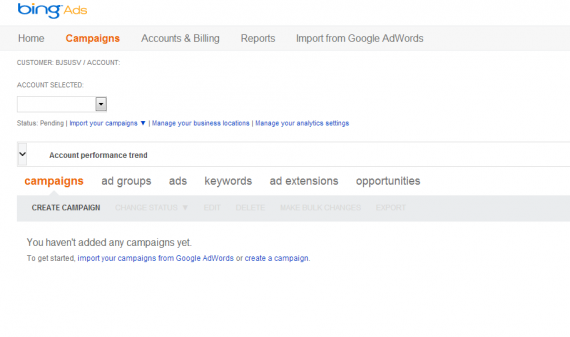 Like any other advertising platform, you'll need to update your billing information before you run any ads. To do so, you'll need to click on Accounts & Billing link in the main navigation, then Payment Methods. From there, you can choose to add a card, PayPal account, check/bank transfer, or a Bing coupon.
If you require any more information, the Bing Help Center is a great resource when getting started.
Thanks for checking in to the Mastering PPC series. Be sure to come back next Thursday for the next installment!