If a company has no trouble getting customers to the store, but struggles to get them online, how can marketers use the in-store experience to aid their digital efforts? To add another layer of difficulty, how can this be done while demonstrating ROI for each distinct marketing channel as well as showing the influence both channels have on each other?
The solution is two-fold:
Evaluate the in-store experience with an audience-first approach
In this post, I'll share tactics on how to accomplish these 2 major strategies by explaining how to identify existing problems with the in-store experience, pinpoint potential opportunities for sending customers online while in-store, and lastly, tackling the ever-challenging task of demonstrating your marketing efforts' ROI to your boss.
A Crash Course In Audience-First Marketing
The concept is simple. It's time to start thinking about your business second and start understanding your customer's needs and pain-points at every stage in the search journey first.
At Seer, audience-first is commonly referred to as RCS (real company sh*t). With empathy at the center of every SEO strategy, we aim to identify real problems for real people, then provide solutions that exceed customer's expectations. Why should you care? Because it's a long-term strategy that yields big-time impact. Just check out Seer's case studies if you're not convinced. Addressing pain points with compassion throughout every step of the search funnel will result in a greater connection to your customer than solely focusing on rankings.
Why Make The Move To An Audience-First Strategy?
Time and time again, Google has rewarded search marketers for employing audience-first tactics with updates like Panda, Penguin and Mobile. With the introduction of RankBrain, it is clear that Google's empathetic approach to search engines isn't changing anytime soon. The good news about this? You can spend less time trying to keep up with the changing landscape and more time getting to know your customers.
Why You Should Care About The In-Store Experience
If you have an audience-first strategy, you care about your customers finding what they need, whether they are on your website or in your store. The fact that 90% of consumer purchases still happen in store proves that brick and mortar retail spaces have a place in the future. Customers know they can get information online, but still need to see and feel what they're about to buy.
If you're not convinced that the in-store experience can be a valuable asset to your digital strategy, take a look at the biggest marketing trends predicted for the future. To quote Lindsay Hutter of the DMA, "With 80% of millennials using their phone in-store and 74% of millennials willing to receive location-based mobile alerts, marketers have a tremendous opportunity to provide relevant offers to their customers directly on their phones." Every marketing team is stronger when all of its parts work together. If you're not collaborating with the people in your office whose work touches the in-store experience, you're doing it wrong.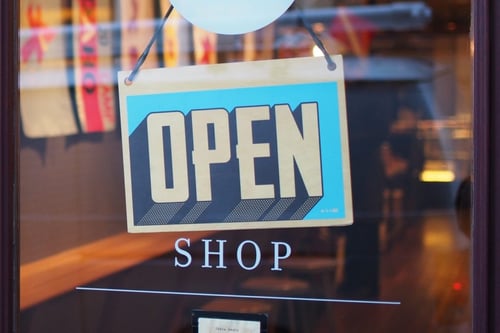 So where is the in store opportunity for digital marketers? It lies within this statistic: 42% of customers conduct research on their smartphone while in the store. Why not answer the questions your customers are asking and capitalize on that traffic? This can be done as easily as sending your customers to an FAQ page on your mobile site. Is your head spinning with possibilities yet?
Getting Into The Customer Mindset
Now that you know how important it is to get to know your customers, how exactly do you figure out who they are, what they care about and how you can make their life easier?
Audience Interviews
Tap your in-house sales team for help identifying pain points. Sales reps communicate with the businesses who want your product in their stores. They'll know which questions arise most often.

Tap the sales team at locations where your product is sold. This sales team communicates directly with the end-consumer, who likely has entirely different pain points.

Tap your customers. If you have an existing relationship with someone who uses your product, ask if they will participate in an hour long interview. Make sure your questions hit every point along the buyer's journey.
In-Store Field Trips
Visit a location (or 2, or 3!) where your products are sold.
Initial Thoughts - What do you see?
Does your product have an in-store display that is easy to read and understand?

How does your section of the store compare to your competitors?
Buyer's Journey – Imagine you're the customer.
Is it clear what your product is and what it's used for?

If you offer multiple variations of a product, how would one know which is right for them?

If your products require installation, is the process explained well?

How does the information provided help the customer once they leave they store?
Offline to Online – How can you get customers using their smartphone in-store?
Does your customer know where to go to find more information about your product?

What type of content would encourage an in-store customer to go online?

Is there room for a CTA on the in-store display or your product packaging?
Go Crazy With "What Ifs" – The more potential problems you can identify, the better.
What if a product is out of stock? Does your display show customers where they can find the product?

What if the customer wants a different color? Does the customer know if this is possible or where they can find that information?
Identify Unanswered Questions -
Do a final sweep and make note of whether the questions are already addressed on your website.
Remember What You Currently Offer Online
Do you have a useful asset that can help the customer determine the exact product they need? Maybe you have a checklist, video or informational content that helps the customer once they get home. For example, shoe brand M. Gemi will add a pair of shoes that you've tried on in-store to your virtual shopping cart if undecided. The process makes it almost too easy to go home and make a purchase.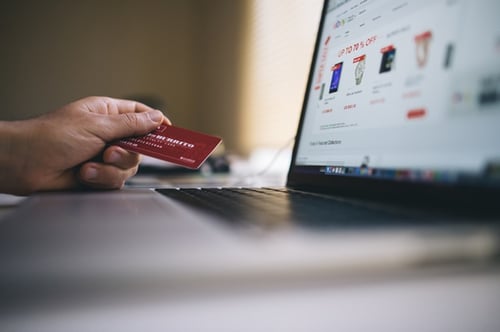 If you don't already have useful content on your site, consider your capabilities for creating some. If your budget is limited, start small – but do start. The solution could be as simple as an FAQ page that addresses the customer's most common concerns.
Send Customers Online While In-Store
Now it's time to drive in-store traffic online using the content you currently provide. First and foremost, be mobile. With 42% of customers conducting research on their smartphone while in the store, it's imperative that you answer the right questions and send customers to a mobile-friendly page to capitalize on that traffic.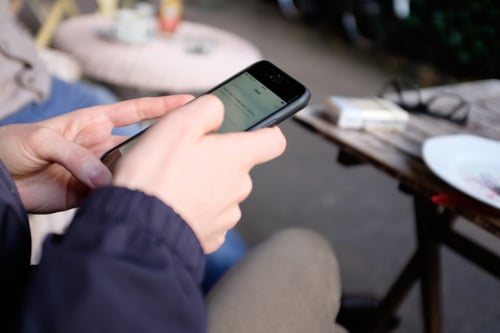 Take Scandinavian furniture mogul IKEA as an example. They've identified that some are not as ecstatic as others about a day-long excursion through a giant warehouse of affordable home goods. For these customers, IKEA has created a solution. While in the store, customers can scan a product code, then see how the furniture looks in their own home using image recognition technology. The result is fewer product returns for customers who aren't sure how the piece will look, and fewer trips back to the store for the customer.
You should be adding CTAs where appropriate in the store. Rethinking the use of space on displays and labels to show the value of your content will encourage customers to get out their smartphone and search.
If you're planning to create new content, make sure it is consistent across marketing channels. Two-thirds of in-store visits are driven by what the customer saw online. In order to appeal to those customers as well, it is crucial that your branding aligns.
How Can You Prove ROI?
Tracking your audience-first efforts is the only way to demonstrate value and ROI to those who control your marketing budget.
Here are a few places to start:
Traffic to Vanity & Campaign Tagged URLs

: Track increases in mobile traffic to the URLs you've added to your in-store display. If mobile traffic increases, you can attribute those gains to the changes you made.

Tracking Event Paths/Conversions in Google Analytics

: If conversions result from mobile traffic to the pages you're targeting with your in-store CTAs, there's a good chance they came from your in-store customer.

Reduced In-Store Product Returns

: If your online content helps customers determine correct number and type of products, track changes in the number of in-store product returns. If customers are finding what they need, the number of product returns should decrease.

Geographical Testing

: Employ A/B testing across regions or states and observe any changes in traffic or in-store product returns.
Think Beyond The Store
While I hope this article helps you understand the value of the in-store experience, don't stop there! Consider your other marketing channels. How can marketers determine ROI (beyond surveys, media mentions and other not-so-accurate measurements) after spending thousands (or millions) on a TV ad campaign? Directing viewers to a mobile site.
Furniture company Wayfair helped increase revenue from organic traffic by 69% by using Wayfair.com as the CTA in their commercials. With ⅔ of smartphone owners using their phone to research what they see on TV ads, you should be hustling to appear in search with answers to the right questions. Not only will you increase brand awareness, but you can now determine the effectiveness of your TV ad campaign by having real data to analyze.
The collaboration takes effort from both marketing and advertising teams, but allows both to accomplish much more than they could have on their own.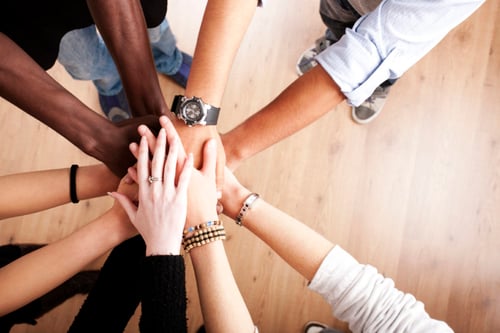 A few small tweaks to your in-store marketing can have great and lasting impact on your digital strategy. With an audience-first mindset, marketers with even the smallest of budgets have the ability to out-care their competition and be there for customers. By identifying and leveraging your audience's pain points through interviews and in-store visits, marketers can demonstrate ROI and continue to improve using data-driven decisions.
Is your company a master of connecting the in-store and online experience? If so, we'd love to hear about your success! Let us know in the comments below.