When you hear the word "intern," what do you think?
Channeling the storytelling style of Sophia Petrillo from
The Golden Girls
, let me tell you the tale of a lackluster internship and why it makes so much more sense to give your company's interns a rich, work experience with meaningful projects that allow them to develop leadership skills and test-drive new ideas that may benefit your company in the long run.
---
Picture it: Philadelphia. Spring Semester, 2001.
A young college senior sucks it up and trades her gothic Stevie Nicks attire for khaki pencil skirts as she toils away at a Center City advertising agency internship. She dreams of learning what goes into a campaign and how it's created from concept to execution. That flies out the window when she's saddled with menial tasks, including returning the CEO's late video rentals and retrieving dry cleaning.
The culmination of terrible tasks came when she was charged with finding a "funky blue bowl" at the 11th hour for a photo shoot scheduled for that day. Numerous bowls had been scoped online. None were deemed "funky" enough. This would not have been so frustrating and circular an ordeal if the arbiter of funkiness were George Clinton or Bootsy Collins. Rather, the Fountainhead of Funk at the agency was a high-strung ad exec, frantically trying to adopt cool kid slang in an effort to sound on top of things.
The lone, silver lining to the student's semester-long tenure came when one really awesome account executive allowed her to help with research projects and compile company backgrounders on three prospective clients. In addition to internet research, the account exec directed her to the Advertising Red Book and other industry tomes of arcane knowledge. The intern appreciated being given an opportunity to dig in and do meaningful work. Likewise, the account executive was happy to have extra time to devote to other client-facing tasks.
---
That young intern was me. And while I've ditched the khaki pencil skirts and "gone back to the velvet underground" of wearing Stevie Nicks gypsy attire to the office on occasion, I vividly remember how big a letdown that internship was, but was grateful for that small window of opportunity to learn and be able to help someone at the same time.
While I may not have learned as much as I wanted from that internship, I came away with an understanding that companies should be mindful of their time, funds, resources, and people.
The Bottom Line: The Cost & Benefits of Training Interns as Prospective Employees
When you think about good uses of time and money for a company, your internship program may not necessarily spring to mind. But it should!
It was recently reported that 61 out of every 1,000 hires in the Communications and Public Relations industries started as interns. If you have a company of 100 people, that means that approximately 6.1% of your coworkers may have once interned with your company before they were hired. And that 6.1% can make a really big impact on your day-to-day output.
If you approach your internship program as a training ground for new hires, it can be a great way to give eager, young talent the opportunity to learn, grow, and help your entire team. Additionally, a well-thought internship program can cut back on costs spent on more formal training if you choose to hire your interns as full-time employees after graduation.
According to
Training
magazine's
2014 Training Industry Report
, the training cost for small businesses (defined in the report as those with at least 100 employees) amounted to
roughly $1,200 per employee
. If you wind up hiring 6 interns each year, training them well during their time as an intern will save your company an additional $7,200 per year—a nice chunk of change for small businesses!
Building a Meaningful Internship Program
Creating a Strong Curriculum
For students, an internship is still a learning experience. To make sure interns learn and the company is protected from risk, a well-thought training program is critical.
Lauren Boyd, Seer's People Operations Manager, explained that Seer's internship program was the product of careful planning from several teams and is constantly tweaking the program to be more effective for students and Seer's existing team.
"In the past 2 years, Seer's Internship program has become increasingly structured in a good way," said Lauren. "The trainings are similar to those of full-fledged Seer new-hires, but more of a Cliff's Notes version." Interns are given the basics of training and a foundational understanding of the building blocks of concepts and procedures, but aren't trained on tools that require a user license that are available to new hires.
Each semester, Seer has budget to work with four paid interns during the Spring, Summer, and Fall semesters. Interns work 20 hours per week for 12 weeks.
Interns go through as rigorous a screening process as actual hires, including a phone screen and panel interview with a member from each division.
"Prior to the first day of their internship with Seer, they're matched with a mentor. That mentor can be from any division," said Lauren, clarifying how interns are given the best possible opportunity to succeed. "We try to match them based on personality and interests. If that person is really gung ho about working in SEO, they'll be paired with someone in SEO and that mentor will be there with them throughout the duration of their internship."
By being paired with a mentor, the intern has the opportunity to build strengths in key areas that their mentor knows they want to develop. Their mentor will conduct a mid-semester and end-of-semester evaluation, but overall, they are there to support their goals and point them in the direction of where they can develop their skills and who that intern should team up with in order to do so.
Feedback from Team Members & Interns is Crucial to Success
At Seer, an intern's first four weeks are packed with over 35 hours of one-on-one trainings followed by ad hoc projects in a given area of focus that interns choose for their development. Based on prior feedback, Lauren noted that Seer's People Team have seen an increasing demand from interns for worksheets or activities to help put that training to practical use and encourage retention of what was learned following training sessions.
Previously, Seer offered a Rotational Internship, which saw interns rotating between various departments. Students would spend one month each working with SEO, PPC, and Analytics
"That wasn't doing any favors to the interns or the team. It wound up being super overwhelming for each Division and also resulted in too much downtime for the interns," said Lauren. "We're always collecting feedback, and that's how we shape the internship."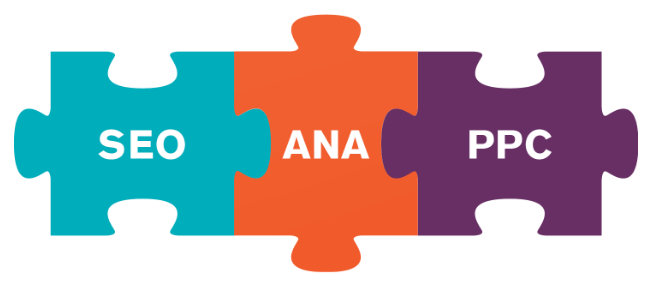 Devoting one month out of a three-month internship to just one facet of digital marketing wasn't giving interns the opportunity to hone an area of focus and work on projects that allowed them to shine and serve up something meaningful for themselves and the company. After re-evaluating the rotational internship, Seer decided a much more customizable approach tailored to individual interns would make for a more rewarding experience.
Midway through the internship, as well as at the end, Seer's internship coordinator sits down with interns and their mentors to gather more feedback and discuss a form filled out prior to the interview.
Some sample questions asked of interns are:
How has your experience been thus far?

Who have you learned the most from?

Who has been a really impactful mentor?

What would you do to improve the internship experience?

What was the workload like?
On the flipside, mentors are asked to fill out a form about interns they've been working with, assessing their communication and technical skills.
During the feedback meeting, Seer's internship coordinator digs deeper into the responses to make sure interns understood their voices were heard and to get more stories and discoveries from mentors about interns' progress that may not have been covered on the form.
Although the response from Seer's internal team and interns alike has been overwhelmingly positive, there are instances where if there are any negative experiences should be brought up too. For instance, if an intern communicates with others in a way that's inappropriate, team members are encouraged to let others know—either via an in-person chat or through a digital performance review account system.
Empowering Interns to Own Their Workload & Stand Out
Interns are encouraged to manage their their own projects and their own time. "They're able to say no to requests if they're overwhelmed," said Lauren. "Interns need to be able to take a look at what they're working on, what's due when, and make sure they're not over-promising and under-delivering. I think that's a good professional skill—to teach them how to say 'no.' Not just at Seer, but throughout their career, wherever they may land. That's a hard thing to say, especially when you are still in school and eager to please and you have people coming up to you asking for help on projects."
Additionally, while many interns would be hesitant to toot their own horns and announce to the entire company that they did thorough, excellent work on projects—their mentors also coach them on ensuring their work stands out and encourage them to get in front of company directors to ask questions, even if it's just for an informal cup of coffee. Additionally, great work gets rewarded because even shy interns will benefit from having a mentor advocate for them and give them a company-wide shout-out for outstanding work, putting them on the team's radar.
Within the last year, Seer has hired four interns—three in the SEO division and one in the Analytics division—and promoted them to full-fledged employee status upon graduation.
So, what was it about these interns that made them stand out?
In terms of getting their feet in the door as interns, Lauren noted that in the past year or so, the bar has been set higher and higher. Previously, a good personality and a willingness to work hard was a qualifier. Now, many interns are coming to the table with prior agency experience— "a proven passion for digital marketing, involvement in university advertising clubs, and even doing freelance work on the side—it's pretty competitive today," admitted Lauren.
Once interns are involved in the program, many of these humble, ambitious students put the pedal to the metal and run with projects of their own that make a big impact on how day-to-day work is done.
If you do your homework beforehand in selecting interns and offer them thorough training, interns don't have to be relegated to benchwarmer status, far from the eyes of clients and away from major project. In fact, in the past year alone, Seer's interns have done exemplary work that's garnered praise from teammates and clients alike:
One recent SEO intern-turned-hire presented a 60-slide deck to a client based on her findings on a competitive analysis.

Another SEO intern

wrote a

blog-post

on Snapchat Geofilters and it was featured on

Marketingland.com

. (Did we mention that this intern is only a college sophomore?)

Seer's newest Analytics-intern-turned-hire created several innovative multi-segment monthly reports for clients and conducted a weekly analysis for another client in the healthcare space.
A Rewarding Internship Program Yields Rewards for Everyone
In offering interns a rich experience that bridges the gap between learning and working in their chosen field, companies can benefit from driven interns eager to prove their mettle in a competitive landscape. Additionally, they bring fresh perspectives and ideas to your company. By training them before they make their formal entry to the marketing field, you can help shape them and your company by giving them the tools they need to excel. Even though you're helping an intern to build his or her career, you just may find yourself learning something from them and your entire team benefitting from that knowledge in the process.
Learn more about the internship opportunities at Seer!