TL;DR
Google Ads is for advertisers who want to promote their products and services on Google Search, YouTube, and other sites across the web.
AdSense is for publishers who want to earn money by placing ads on their sites.
On the surface, Google Ads and AdSense share a lot in common. Here are two products, both available from Google, that can help grow your business. They both focus on advertising and their logos are even similar in design. However, they are built for completely different use cases. In this post, we'll take a look at the differences between Google Ads and AdSense.
Google Ads vs. AdSense
The foremost difference is that Google Ads is used by advertisers and AdSense is used by publishers.
Google Ads is the platform that advertisers use to promote their products and services on Google Search, YouTube, and other sites across the web. Advertisers build campaigns based on the specific business goal, such as increasing phone calls, boosting in-store foot traffic, and driving people to their website. Advertisers then pay Google when users engage with the ads.
Google AdSense is for publishers who want to earn money by placing ads on their sites. Publishers place a piece of code on the site and choose where to show ads. Publishers are then eligible to earn money when website visitors click on the ads.
A Brief Introduction to Google Ads
The Google Ads platform has multiple campaign types to help advertisers make the most of their marketing dollars and achieve their business goals. These campaign types determine where potential customers will be able to see an advertiser's ad, which includes Google sites, websites that show relevant Google Ads, and mobile apps. The campaign type that an advertiser selects is determined by their overall business goals.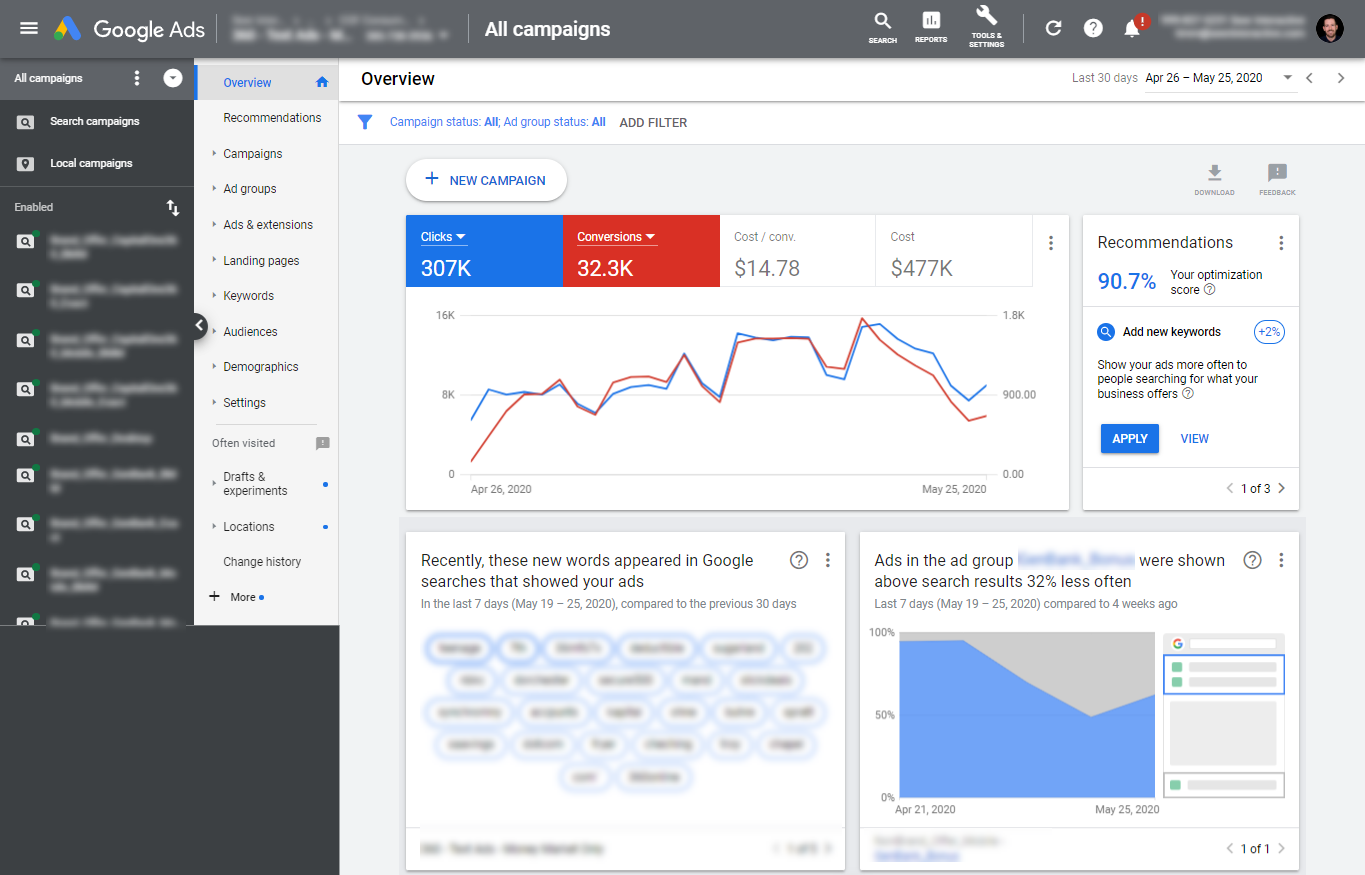 Search campaigns reach help advertisers reach potential customers who are searching for their products or services on search engines.
Shopping campaigns help retailers sell their inventory and increase traffic to their website or brick and mortar store.
Display campaigns can help advertisers promote their products and services when their target audience is browsing online, watching YouTube videos, checking Gmail, or using mobile devices and apps.
Video campaigns can help advertisers reach their target audience when they are watching videos on YouTube.
App campaigns help advertisers drive downloads of their iOS or Android app on Google Search, YouTube, Google Play, and more.
A Brief Introduction to AdSense
AdSense works by automatically placing ads on a publisher's website based on the content and the visitors to the site. These ads are created and paid for by advertisers who are promoting their products and services. There are three primary steps to get started using AdSense.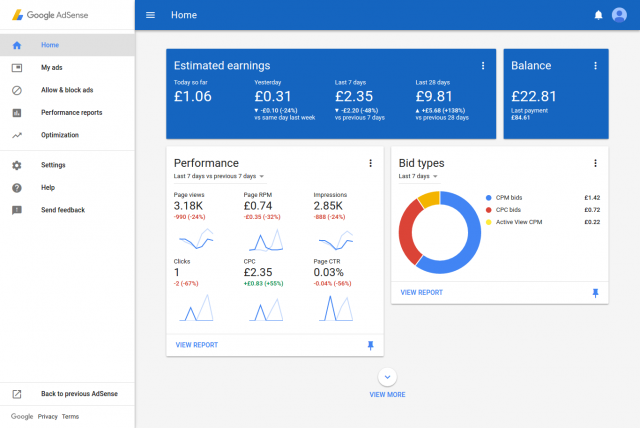 Step One: Publishers make the ad space available

Once a publisher makes the decision to monetize their website using AdSense, they must paste code on the site and choose where they want the ads to appear.

Step Two: Advertisers bid for the ad space

The advertisers who create the ads bid in a real-time auction to be able to show in a publisher's ad space. The highest bidder's ads will show on the site.

Step Three: Publishers get paid

Google processes the billing of all advertisers and pays publishers directly.
There you have it! If you have any questions about how to get started with either Google Ads or AdSense, reach out to the team here at Seer. We're a Premier Google Partner and work with all types of businesses to make sure their digital strategy aligns with their business goals.
Sign up for our newsletter for more posts like this - delivered straight to your inbox!