In honor of #ThrowbackThursday, Seer's taking a look at how drastically SEO has changed over the past ten years. So grab your TARDIS, flux capacitor, or time-turner necklace and join us on our trip down memory lane.
10 Years Ago: The Major Players in SEO History
Back in the day, Google had more market share than any other search engine, but Yahoo! and MSN were still major contenders. Even AOL and Ask Jeeves were still hanging in there. When developing strategies, SEOs had to keep a lot of different engines and algorithms in mind.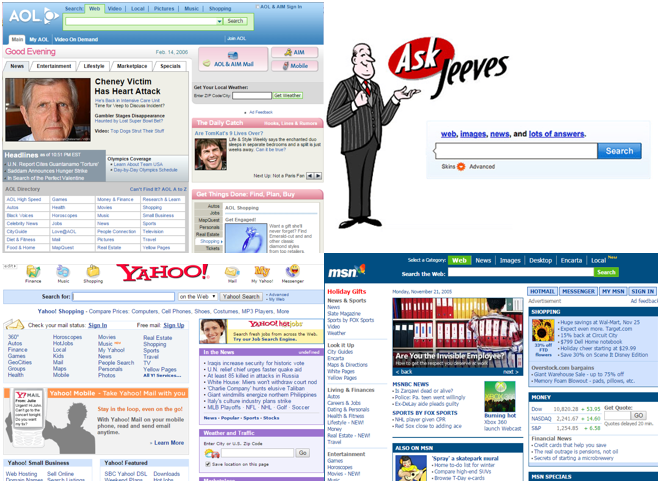 Today: Google Reigns Supreme
(But does that matter when it comes to strategy?)
Over the past ten years MSN became MSN Live, then Live, and has settled on Bing. Yahoo search is powered by Bing, AOL is powered by Google, and Ask Jeeves became Ask.com, which is more of an answer engine than a search engine. Meanwhile, Google is pretty much killing it with 64% of the market share.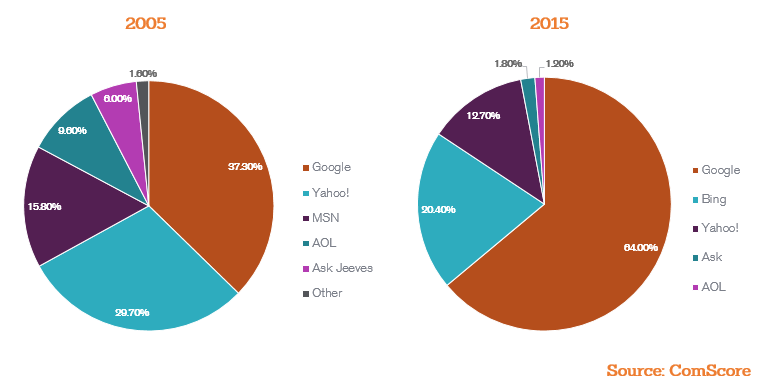 That doesn't mean that SEO strategy should only be about Google. Bing/Yahoo's market share, while smaller, is still significant.
But when it comes down to it, it's most important to optimize for the user. If your site loads quickly, is easy to navigate, and has unique, useful, and well-organized content, your chances of performing well in organic search are much higher.
10 Years Ago: All About the Meta Tags
In 2005, meta keyword and description tags were a major factor in the ranking algorithm. SEOs spent a lot of time creating and perfecting these pieces of code. They'd shove everything into the keyword and meta description tags - branded keywords, unbranded keywords, misspellings, plurals.
Look at the meta tags for ADT - a security company - back in 2005. The keyword tag included keywords like "home," "business," "enterprise," and "government." Even if the keyword tag had been a ranking factor back then, some of the keywords were much too broad.
The meta description is keyword-rich but rather flat and uninspiring.

Today: Consider Content & CTAs Instead.
In 2009, Google announced that they didn't use the keyword meta tag in their algorithm. SEO experts started recommending against using the keyword tag because their efforts would be better spent elsewhere, and because competitors could view your keyword tags and figure out what you were targeting.
Meta tags are no longer a ranking factor, but they're still very important - we use them to entice users to click through to our page. Instead of being just a place to stuff keywords, many SEOs think of meta descriptions as an opportunity to write ad copy.
Here are ADT's meta tags today. The keyword tag is empty, and the meta description contains a call to action. It's written for users, not for search engines.


As far as optimizing for plurals and misspellings, there's no need to do so today. In today's search landscape, there's less emphasis placed on keywords themselves and more emphasis placed on searcher intent and contextual relevancy. In simple terms, this means that Google's gotten smarter and strives to provide relevant results, regardless of how something is spelled.
Look what Google does with misspelled queries:
There's no need to spend our efforts stuffing our site copy and tags for every single version of every single keyword anymore. Google's got it covered!
10 Years Ago: Google Bombs!
Back in the day, it was possible to manipulate the SERPs by getting lots of website owners to link to a web page with the same anchor text. The most famous instance of this manipulation, called Google Bombing, was when thousands of webmasters added links from their sites to George W. Bush's bio page on WhiteHouse.gov with the anchor text "miserable failure." This was the result: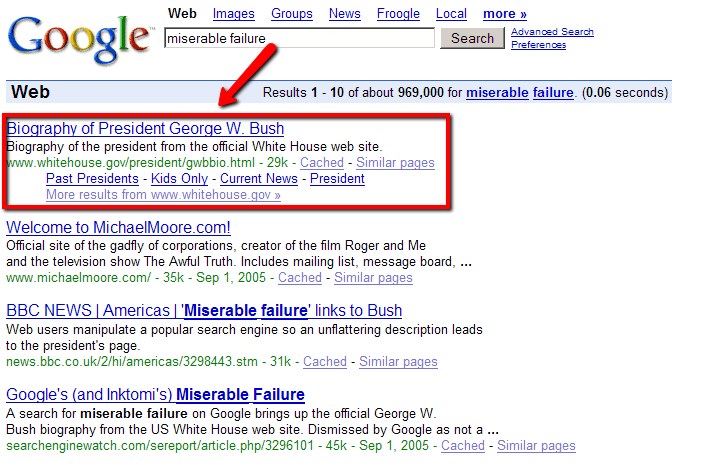 Today: Google's On to You!
Google's algorithm is more sophisticated and advanced now. Today, there are still a whole lot of domains and pages linking to GWB's bio with that anchor text.

But when you search for "miserable failure" today, Google serves up results about the Google bomb itself (so meta!).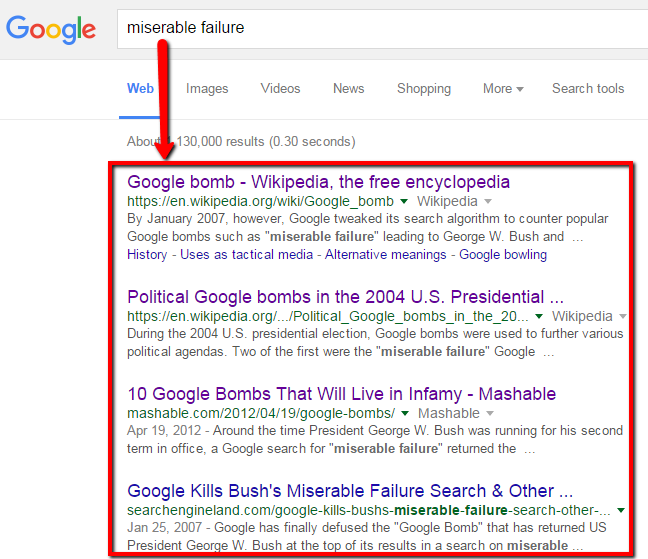 Nobody's going to get away with spammy SERP manipulation anymore!
10 Years Ago: Link Building was Only About Links.
In 2005, SEOs often valued quality over quantity when it came to building links. And there were a lot of quick and easy ways to build these links.
Search directories were often the first tactic that SEOs would tackle back in 2005. There were tons of them. The most highly-regarded directories were Yahoo! Directory, Lii.org, and DMOZ (which still exists!) but there were hundreds, if not thousands, of mid- and low-tier directories that marketers would use for link building. It was very simple - just find the most relevant category, and submit your site.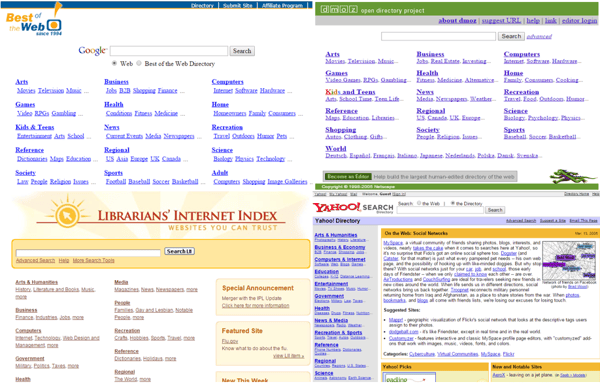 Other link tactics that were so-ten-years-ago were reciprocal link exchanges, blog comment linking, link networks, and paid text link ads. In 2005, SEOs obsessed over things like anchor text, nofollow tags, and PageRank.
Today: Think Holistically
Link building is still an important part of Google's algorithm, but the approach to building links has changed a lot in the past ten years. In 2012, Google rolled out their Penguin update, which targeted websites that had unnatural backlink profiles. The goal was to decrease the SERP visibility of websites that used spammy or black hat techniques to build links to their sites.
With the shift in focus from link quantity to link quality, SEOs started looking at the bigger picture. Today, instead of spending time and energy worrying about anchor text, PageRank, domain authority, or nofollow tags, SEOs prefer to focus on factors that will help grow a business. A link's algorithmic impact isn't nearly as important as factors like relevance, influence, reach, visibility, and referral traffic, revenue, or leads.
More succinctly, as Wil Reynolds said in his 2014 MozCon presentation:
"Getting 30 links is an out
PUT

. Growing a business is an out

COME

."
Ten Years Ago: Mobile, Schmobile.
The top selling mobile device was the Nokia 1110, so mobile SEO was barely a twinkle in our eyes.
Today: It's a Post-Mobilegeddon World
In 2014, mobile internet use surpassed PC internet use for the first time in history.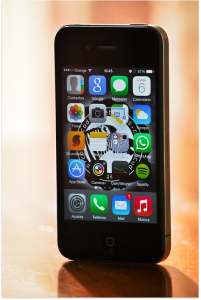 And in April of 2015, Google updated their algorithm ("Mobilegeddon!") to make it easier for users to find mobile-friendly websites. They also started including relevant app content in SERPS. The importance of mobile can no longer be ignored.
10 Years Ago - Keyword-Level Data
In the early days of Google Analytics, website owners and marketers could actually see almost all of the keywords that were bringing users to their sites.
Today: Not-Provided
In 2011, Google announced that when a search is made on a secure Google page, and the result clicked, the search term would no longer be recorded and available in Google Analytics. Instead, those keywords would be grouped together as (not provided).

This meant that marketers and SEOs could no longer get an accurate picture of what keywords were bringing users to their sites. And as the years went on, the percentage of (not provided) keywords continued to grow.
That doesn't mean that we can't use GA to form our strategies or gauge success, though. Instead of looking at keyword performance in GA, we can focus on content performance. Instead of obsessing over each individual keyword, we can obsess over audience analysis, developing a robust content strategy, targeting that content to the correct audience, and then using that content to grow leads or revenue.
The Intervening Years
SEO is such a dynamic, fast-moving practice - so much that we've barely scratched the surface of all of the differences between ten years ago and today. And we didn't even touch any of the changes that have come and gone between 2005 and today (think Google Authorship, SearchWiki, and Google Notebook.
But it all goes to show that, if you want to work in SEO, you need to be nimble and keep your finger on the industry pulse.
What is considered a best practice today may be obsolete tomorrow as algorithms change and even search engines themselves fluctuate in popularity. All the more reason to not only stay in-step with what's current, but to think several steps ahead and strive to create some of your own best practices. With SEO, you never know where the road may take you. Then again, to paraphrase a certain classic movie, "Where we're going, we don't need roads."