Conferences present huge opportunities for you to share your knowledge, grow your knowledge, connect with people in the industry and expand your network. In our industry, there are many conferences that revolve around our day-to-day activities. HeroConf, MozCon, SMX, SearchLove, SES, AdTech and Affiliate Summit are just a few big ones that pop into my head.
While there are countless reasons why you should attend your own industry conferences, it is equally as important to consider attending events that specifically focus on marketing within your clients' industries. For example, if you specialize in healthcare, consider attending a conference like Hospital Marketing National, which focuses on connecting health providers to patients.If you have eCommerce clientele, you (and your clients) could benefit from attending events like the Internet Retailer Conference + Exhibition (IRCE), which focuses on online retailers across several industry segments.
Attending conferences -- whether focused on general internet marketing strategies or tailored to a particular industry -- will make you a more well-rounded marketer, help you network with potential partners that have industry expertise and ultimately allow you to develop holistic strategies and solutions that will benefit your clients in the long run. While these benefits of attending a conference may seem obvious, your manager may be hesitant to send you to a conference because of the cost (in terms of both money and time), your workload, past performance, etc.
So how do you pitch it to your manager? How do you make the case for why they should invest in your going to a conference?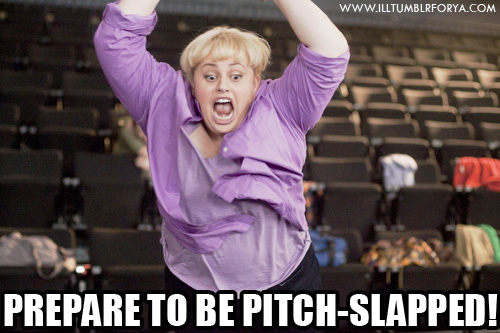 In "pitching" a conference to your manager, it is important to:
Explain the value of attending the conference and what you intend to accomplish. Remember that this extends beyond the substantive knowledge you will acquire. Will being in a room full of like-minded professionals give you opportunities for recruiting, networking or bringing on new business? How will networking with other conference attendees help you, your company, and your client(s)? Don't forget that the value of going to a conference should extend beyond your time at the conference. Describe what you plan on doing to share the value with your colleagues and clients when you get back to the office.
Show that you are invested in the success of your clients and that your attendance will be an investment in your client relationship as you will leave the conference with a better understanding of the their industry.
Describe how the experience could strengthen the relationship with your clients by showing that you are taking steps outside of your typical day-to-day to create client success.
Make sure you're in good standing with your company. You're meeting deadlines, hitting client goals, helping with recruiting and overall just kickin' ass.
Research the cost estimates if you are asking your company to cover the cost of your attendance. Include the cost of travel, lodging, meals, transportation, etc. and be sure to evaluate different options. For instance, lodging may be less expensive if you stay at a hotel a few blocks away, and travel may be more affordable via train or bus.
Consider submitting a pitch to speak at the conference. Most conferences allow speakers to attend that conference for free. This reduces the investment significantly (some conferences cost over $1,500!) and is a great opportunity to showcase your expertise while building your personal brand.
Be proactive and take advantage of opportunities (posting blogs, speaking in team meetings, sharing tests/wins/losses) within your current company to showcase yourself as a leader and demonstrate that you are worth the investment.
Don't give up! If you have asked to go to a conference and your manager previously said no, find more opportunities, be creative and work with your manager to fit the conference into future budgets and business development plans.
Not sure how to get started? Here is an example Ali sent to her manager pitching why she should go to a conference:
And another example that I personally sent to my managers:
Now go ahead and make the case for why YOU deserve to go to a conference to grow your knowledge, your network and your company.
Better yet -- submit a pitch to present at a conference and share your knowledge while demonstrating you and your company as industry leaders.
Happy Conferencing!