What Happened?
The travel industry as a whole is one of the most impacted by COVID-19, with a projected $910 billion hit to the U.S. economy according to Forbes.
While there are clear shifts in the industry right now, research demand remains as people are eager to travel following the pandemic.
What to Expect
Increased trip cancellations for upcoming months, but demand has not fully diminished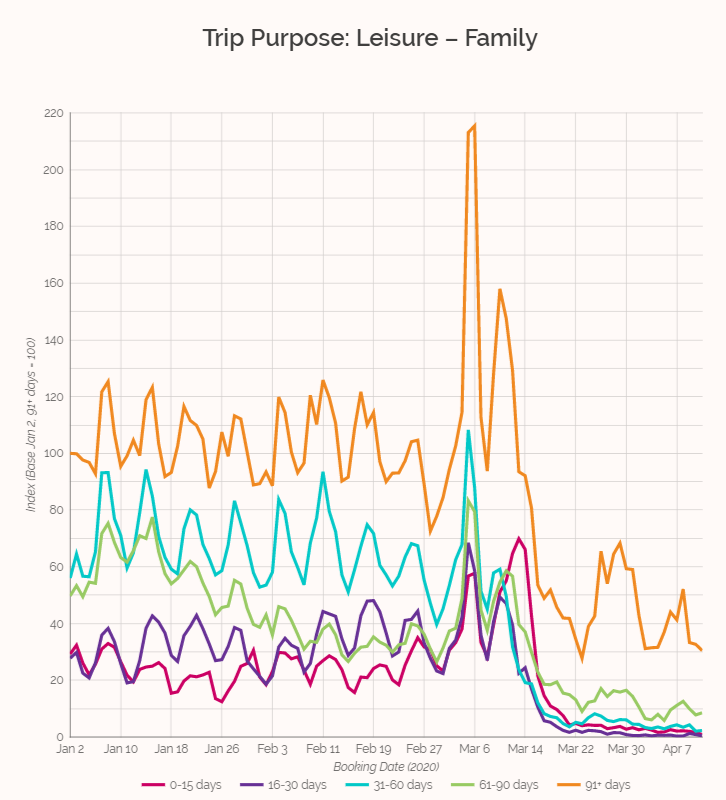 Source: Adara
Shifts in sentiment regarding why people may not travel
Travelers are still concerned about avoiding crowded destinations, but personal finance as an impact has seen an increase to 7 out of 10
Demographic trends to remain consistent with the media
Private vacation rental companies to thrive

Consumers will be proceeding travel with more caution, shifting from a large resort mentality to stay-cations

Companies are shifting their marketing
What You Can Do
Stay informed with sentiment, intentions, booking behavior, travel bans, and economic impact updates as trends are continuously shifting.
Ensure Google My Business and Google Merchant Centers are updated regularly with any shifts in business operations.
Update website content with FAQs on refunds, call center hours, event cancellations, rescheduling policies, etc. to ensure that customers are able to easily find the information that they are looking for.
Acknowledge the importance of safety, and build brand value

Are you donating face masks and food, or offering rooms for responders at no cost to front-line health-care workers? Highlight these efforts! "How to help coronavirus" spiked in Google Trends data as more people and companies are trying to support one another during this time.

We recommend offering promotions or reward programs, if possible, once the economy starts opening back up to help aid the financial concerns mentioned above.
Get prepared for the comeback. While there are a lot of concerns and uncertainties right now, people are still thinking about traveling post-pandemic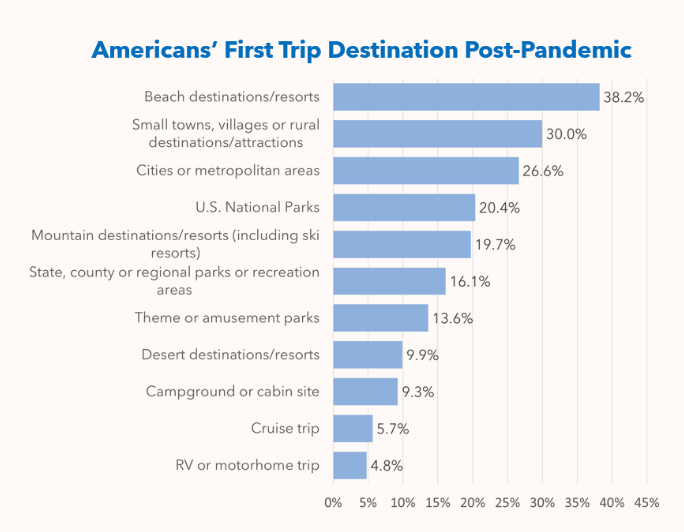 Now What?
We know that the travel industry has been hit hard, but it is resilient. In the past, travel has rebounded quickly, especially as there will be pent-up demand with people ready to get away. Stay informed, stay safe, and reach out if you have any questions!
Sign up for our newsletter for more posts like this - delivered straight to your inbox!