Attribution is the "great white whale" of any digital analytics effort.
Providing a clear view of what channels and campaigns contributed most to your business' success is fundamental to iterating, improving, and growing your marketing efforts. Even companies with advanced analytics setups face the challenge of how best to attribute performance across many user interactions.
---
The Attribution Problem in the Wild
Let's start off with an example scenario. Say you're a brand that sells toasters from your website. And Greg is a prospective customer looking to buy a new toaster:

He searches on Google for 'toaster recommendations' and finds your blog explaining how to choose a new toaster.
He then starts searching for recommendations for toaster ovens and views a few products on your website from a search ad.
Greg doesn't decide on what to buy right away, but sees a few display remarketing ads on his phone during his day that remind him he needs to make a decision.
He later searches the exact make and model he saw in one of those ads, clicks on your shopping ad and purchases his new toaster!
The question is, what channel or campaign gets credit for the sale?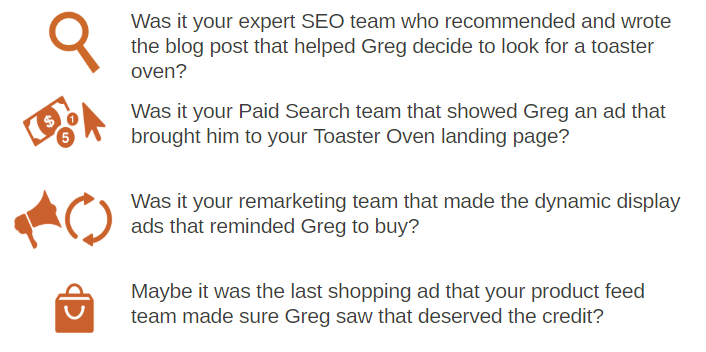 Using Last Non-Direct Click Attribution (i.e. the default setting in Google Analytics and Google Ads reports) would mean the Shopping ad received 100% of the credit for converting Greg into a customer.
So, would you agree that the channels assisting Greg before his purchase shouldn't get any credit at all? Yeah, we didn't think so!
That's the problem with the default Last Non-Direct Click Attribution Model in Google Analytics. Greg would never have purchased that toaster without your SEO team, your search ads, or even those display ads! Up until now, you might have continued funneling most of your marketing budget to your product feed team because you thought inherently that they were driving the most value.
We say, Stop Guessing, and Google seems to agree with the new roll out of Attribution Beta in Google Analytics.
---
Data-Driven Attribution
Attribution is a new closed beta in Google Analytics to bring free, cross-channel data-driven attribution to all customers. It's intended for customers tracking conversions in Google Analytics who want to move past last-click attribution and begin accessing data-driven models, which has not been historically available to non-GA360 customers.
What makes Attribution stand out is that it gives users better visibility into the full customer journey across all touch points. This increased visibility helps users make more informed marketing decisions in an easy-to-use interface. There's no additional setup or tracking required to start leveraging this feature!
Google Analytics Features
A Single Project-Based UI for analysis across multiple Google Analytics (GA) Properties and Conversion Types.
Data-Driven Attribution now Available to Standard GA Users (previously exclusive to GA 360 customers - you can learn about it here).
New Style of Attribution Reports: Conversion Paths, Conversion Lag, Conversion Path Length and Model Comparison
Getting Started
Once you've linked Google Ads and Google Analytics, identified a view to use specifically for Attribution, configured your goals or Ecommerce tracking, and set up consistent URL parameters across your paid media channels you can get started! Not quite there yet? Contact us today!
Create an Attribution Project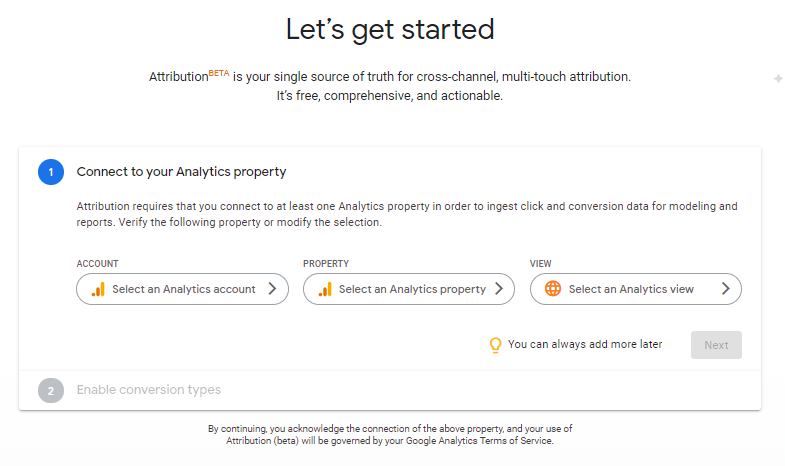 Select your conversion types
Save and complete the setup! Data will start collecting once you've completed these steps. You can also access and update your project settings at any time here. This will allow you to change the lookback window, enable or disable conversion types, connect additional properties, change time zones, and add additional users.

Hang tight! Model's like these don't grow on trees so you'll have to wait 72 hours for initial models to be created, and 30 days for data to get collected for the really fun stuff like Data Driven attribution. When you do, you'll start being able to do exciting things like exploring conversion paths, conversion lag, conversion path lengths, all while comparing different models.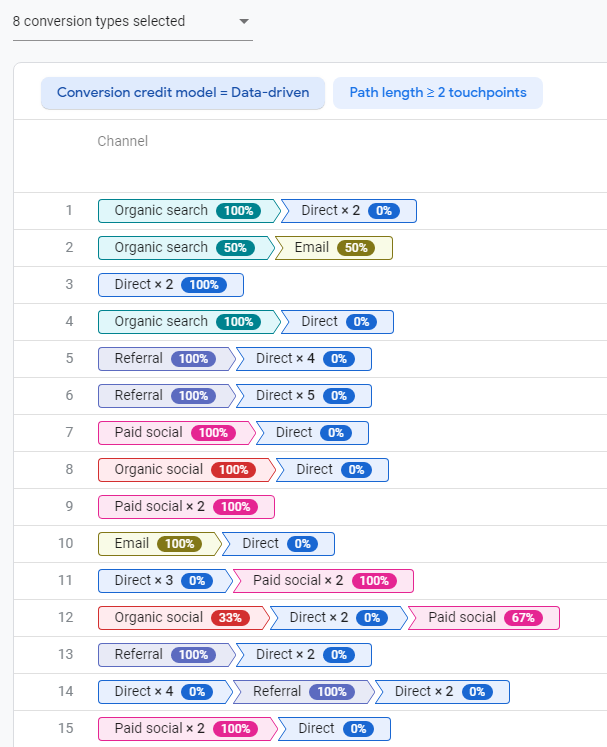 ---
Learn More About Data-Driven Attribution
Want to talk data driven attribution and get started really understanding your users' conversion journey? Seer is a Google Marketing Platform Partner and GA 360 Reseller - we're always open to chat on the latest and greatest in Analytics. Feel free to reach out to us if you'd like more info.
We'll be sharing tips and tricks for using data-driven attribution to gain deeper insights into the full journey as we dig more into the tool. Don't forget to subscribe to our newsletter so you don't miss out!