Dear Fellow Traveler:
So, you're visiting for Seerfest. We know the drill, you land in a city you're unfamiliar with, end up eating at the recognizable chains for breakfast (if you eat at all), then after a full day of speakers and networking, you head down to the hotel bar for dinner. In between you check emails before crashing in front of the TV or with a book.
Trust us, we've been there...a lot...and now we're here to help!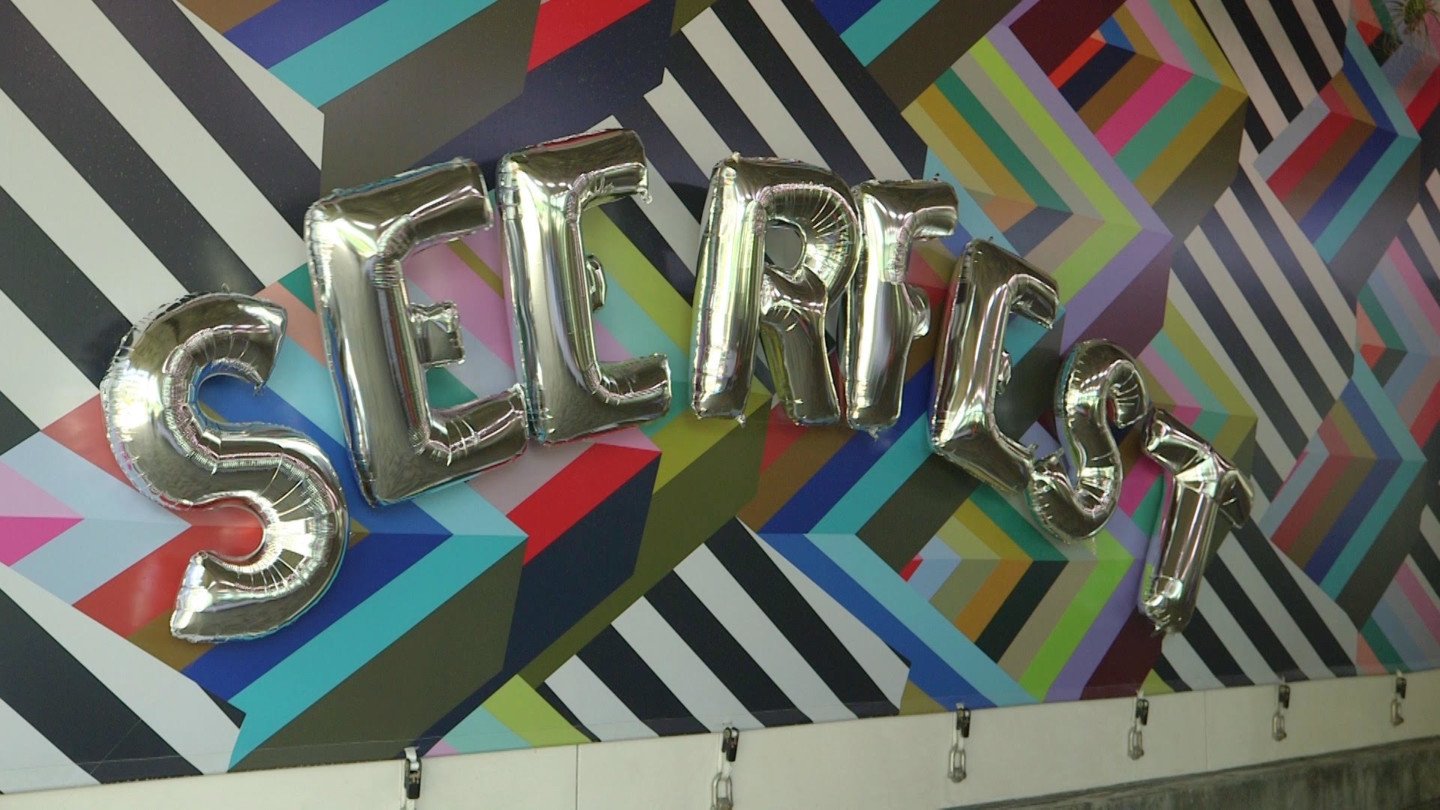 We know what it's like to be in an unfamiliar city with limited time to explore and too many options to pick from. So we thought we'd make it easier for you. We've broken out some of our favorite spots to visit for breakfast, dinner/drinks, and even a few options to fill your downtime. Philly is full of great places to eat, drink, or explore for a few hours. Seer is Philadelphia-born and raised. We love this city, so let us be your guide!
We hope you enjoy your stay,
Team Seer
First, let's make sure you have a place to stay.
Here are our top three recommendations for visitors to our office (note: each is in Old City, about a 10 minute Lyft):
There are plenty of options in this city if one of these don't fit your needs. If you want to check out other options, we'd recommend looking in Old City or Center City (10-20 minute Lyft).
Let's get to the fun stuff: what to eat, drink, and do.
Here's your guide to the neighborhood we call home: Northern Liberties & Fishtown.
Coffee/Tea ☕
One Shot

Our "go-to" neighborhood coffee spot, just a stone's throw away from Seer's office at the corner of George and American St.

Café Bustelo

The newest addition to the neighborhood, located in the Pod Park across the street from our office.

La Colombe HQ

Located in the heart of Fishtown (1335 Frankford Ave) in a beautiful space that La Colombe calls home (PS, get some cans of the draft latte to go!).
Breakfast/Brunch 🥯
Café La Maude

Recently rated best brunch in Philadelphia! Definitely make a pit-stop here for excellent Lebanese-style breakfast and lunch options (located at 4th and Brown).

Honey's Sit n' Eat

Right next to Café La Maude is another true Philadelphia staple. Cash only, no frills, but delicious breakfast and lunch comfort food.

Suraya
Dinner 🍕
Drinks 🍻
Frankford Hall

Arguably one of the most popular places in Fishtown, FH is your quintessential German biergarten (and neighbors to Fette Sau).
BONUS: Dessert 🍨
Cake Life

This is where Beyonce got her birthday cake the past few years. Enough said.

Weckerlys

More of an ice cream person? Their handmade ice cream sandwiches are to die for, plus their ice cream is locally sourced and made in-house
What else Philly has to offer
Plan on staying in town another night or two? (psst, we recommend it!) Even if you have just a few hours to kill, here are some other Philadelphia staples for you to check out.
Cheesesteaks
You're probably thinking, "What took you so long to get here?!" Don't worry we've got the data to make sure you don't fall victim to the "tourist trap." Here are Seer's top picks, ranked.
Jim's (33.3%)

The crowd favorite! Located on South Street, one of the most eclectic streets in Philly. It's an easy ride to get here if you have 30 minutes to spare!

Dalessandro's (22.2%)

For the cheesesteak die-hards. If you've tried your fair share of Philly cheesesteaks spots and want to try what many people call "the best," take the 25 minute drive to Roxborough. Between the drive, the line, and the consumption, allow about 2 hours for this adventure.

Sonny's, Steve's Prince of Steaks, John's Roast Pork all tied for 3rd (5.6%)

Sonny's: if you're staying in Old City, this is right around the corner between 2nd & 3rd and Market St.
Steve's Prince of Steaks: several locations, but the closest is at 16th and Chestnut in Center City.
John's Roast Pork: want to try two iconic Philly sandwiches? The name gives it away; not only do they offer their famous roast pork sandwich, but they also have a killer cheesesteak. A little bit off the beaten path in South Philly, but worth it!
Enclosed public market with dozens of food vendors and shops, everything from whoopie pies to fresh seafood. Bring home pastries from the Amish stand & try DiNic's roast pork sandwich. Fair warning: it will be crowded but it will be worth it. It is located near Center City (a short walk from Old City if that's where you're staying).
Time needed: 30 min
This pop-up festival takes place after-hours, and includes food, music, and arts from the region. On October 3rd, it'll be in the Point Breeze neighborhood (South Philly) if you're looking for something different to do after the conference.
Time needed: 1-2 hours
Historic Philly
Chances are you'll be staying very close to Philadelphia's historic center in Old City. Some iconic landmarks in this area are The Liberty Bell, Independence Hall, The National Constitution Center, and Elfreth's Alley (America's oldest residential street).
Time needed: 30 min - 2 hours (depending on your level of commitment)
You get one of the nation's most expansive art collections and the Rocky steps & statue in one place! A little bit of something for everyone. Pro-tip: swing around back to see views of Boat House Row.
Time needed: 15 minutes to see the Rocky steps, 2+ hours to visit the museum
We'd be remiss to not provide a special recommendation in honor of spooky season 👻. Eastern State is one of America's most historic prisons that once was home to Al Capone (see his cell for yourself). It has a special haunted house in October (Terror Behind the Walls), but they also do historic prison tours during the day.
Time needed: 2 hours
Walnut Street Shopping
Head west on Walnut Street between Broad Street and 19th Street and you'll find some of the city's best shopping. This path also leads you to Rittenhouse Square, one of the most beautiful parks in Philly. While you're there, stop by Parc for lunch or afternoon wine and cheese.
Time needed: 30 min - 2 hours (depending on your level of commitment)
Paved path along the river near the Art Museum. Great location for a run or bike ride (you can rent an Indego Bike). Head north towards the Rocky steps or south towards Schuylkill River Park.
Time needed: 1 hour
We're so excited to see you all at Seerfest 2019! Reach out with any questions and let us know which of the above recs is your favorite!