At its core, Google Ads main priority is to connect businesses with the right audience at the right time. Google wants both the advertiser and the searcher to find value in the experience, therefore the engine is constantly evolving to better understand intent and thus drive value for both sides.
In a continued effort to enable advertisers to reach the right customers on Search, Google is transitioning Phrase and Broad Match Modified (BMM) keywords to a new matching behavior starting in mid-February 2021.
The intent behind this update is to make it easier for advertisers to reach the right customers, no matter how they're searching.
---
Phrase Keywords Will Absorb Broad Match Modified Keywords' Current Behavior
Since this behavior will be applied to both match types, advertisers don't need to take any immediate action.
"With this change, both Phrase and Broad Match Modified keywords will have the same matching behavior, and may show ads on searches that include the meaning of your keyword. This also means that the new matching behavior will consider word order when relevant to the meaning."
Google uses the example below to clarify what this change will look like:
The Phrase match keyword "moving services nyc to boston" will continue to cover searches like "affordable moving services nyc to boston". It will also cover searches that traditionally only matched under Broad match modifier, such as "nyc corporate moving services to boston."
In other words, the updated Phrase match is absorbing what BMM keywords currently are meant to catch. Phrase match won't show ads for searches where the direction is reversed (i.e. people looking to move from "boston to new york city").
💡 The Bottom-Line: We anticipate phrase match keywords will see an increase in traffic while BMM keywords will see the opposite effect. Both match types will essentially be the same from here on out -- you just won't be able to create any new BMM keywords after July 2021.
Across Seer's Accounts, BMM Currently Spends Almost Half the Total Budget & Drives 36% Conversions
Across our data warehouse, only 12% of spend is allocated to Phrase terms -- which end up driving only 9% of overall conversions. This reflects the fact that Seer has been migrating our clients' PPC accounts toward BMM since 2019's Close Variant update.
| | | | |
| --- | --- | --- | --- |
| Match Type | Cost | Conversions | CPA |
| Broad | 47.25% | 35.66% | $42.21 |
| Exact | 41.04% | 55.57% | $23.53 |
| Phrase | 11.71% | 8.77% | $42.56 |
Seer POVs on the Match Type Update
We crowdsourced our Paid Media team to hear how they envision this update impacting their clients' accounts.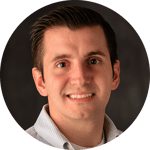 "We know a good portion of keywords in Google Ads accounts are Phrase Match already, but Phrase match isn't reaching as many queries as BMM right now. Therefore, Google is updating the way these match types work to make it 'easier' for advertisers to manage. This likely enables advertisers to reach more people with existing account match type coverage(more queries), which in turn increases spend.
In our opinion, there isn't much preventing Google from merging all match types into one "Broad" bucket in time, and carrying over the Exact match component with it: 'an exact match keyword that is identical to a query is now always preferred as long as it's eligible to match.'
Basically, this would mean just calling all keywords "Broad" and if a keyword matches a query exactly, it will have preference, but still broadly match beyond that.Paid Search engine algorithms are designed to optimize campaigns using the fewest factors possible, meaning a budget + a goal and the rest (match types, geo-targeting, settings, etc.) is just a lot of algorithm noise. Google continues to push smart bidding and broad match keywords, which is the most control (read: bid/budget autonomy) Google can get within keyword campaigns."
-- Nick Viggiano | Associate Director of Paid Media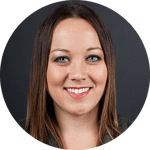 "It's interesting to see that across our entire data warehouse, we're seeing similar CPAs between Phrase and Broad. Even with this upcoming [match type] update, I'd hypothesize little impact on performance -- instead potential overall improvements across your accounts."
-- Sara Vicioso | Sr. Paid Media Manager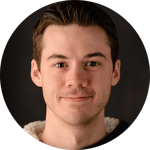 "On paper it sounds like it will work in our favor by cutting out irrelevant terms."
-- Chris LaRoche | Sr. Paid Media Manager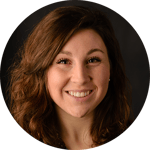 "Advertisers might see a decrease in total volume as the transition begins if they're currently using BMM only and not leveraging Phrase. However, we're optimistic it'll result in more qualified searches, and less negative keyword management."
-- Ali Wilson | Sr. Paid Media Manager
What's Next & How Can You Prepare?
We strongly recommend incorporating Phrase match keywords into your Search accounts if you don't already have coverage for that match type!
Obviously, we'll have to let the data do the talking here once the update is effective and we have a couple of weeks of data to analyze.
Until then, if you have questions or thoughts about this match type update, drop them in the comments below or reach out on Twitter (@SeerInteractive)!
---
Sign up for our newsletter for more posts like this delivered straight to your inbox!