If you work in SEO, you know that guest blogging is a great way to promote your brand and build quality back-links to your domain. With thousands of new blogs springing up each day, there is never a shortage of potential opportunities. Below are my top 5 tips to efficiently locate the very best guest blogging opportunities for your clients:
#1 - Super Powered Queries
The more research I do, the more I strive to identify elements on a website that reflects the site-owner's intent to provide exactly what I'm looking for. For example, tons of blogs publish guest posts but only a percentage of those blogs are actively seeking them. The following 2 elements should help differentiate between the two:
Call to Action in the URL – I like to include inurl: searches for verbs such as "write", "suggest", "contribute" and "submit". These words not only indicate the site owner's interest in accepting content but because they are in the URL, it will likely lead you to the page dedicated to explaining how the submission process works. An example Query for vacation guest posts: inurl:submit OR inurl:write OR inurl:suggest "vacation" "guest post" OR "guest blog"
Submission Guidelines- Building off the call to action, I love to search for blogs that have submission guidelines. Submission guidelines indicate the following:
The blog accepts content
The blog cares about the quality of that content (usually)
The blog knows what they are looking for; make sure you can provide it
Example Query for technology guest posts: "submission guidelines" "tech" "guest post" OR "guest blog"
Tip – Check out Ontolo's query generator to mix and match your own advanced queries.
#2 – Follow the Footprints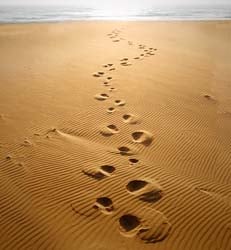 In my last blog post, I talked about recognizing patterns to build better queries. In this post, I'll use those same principles to outline my process for finding a competitor that is already guest blogging in your space:
Identify your most competitive keyword(s).
Perform the following search: "competitive keyword" "guest post" OR "guest blog". There are likely competitors already building content/anchor text links around these competitive terms. If you sell discount sunglasses, an example query might be "cheap sunglasses" "guest post" OR "guest blog".
Scan the search results for businesses/writers creating guest content relevant to your niche.
Perform the same query in step two but replace the keyword with the competitor/writer's name.
Identify relevant blogs, contribute content, secure links.
#3 – Automated Prospecting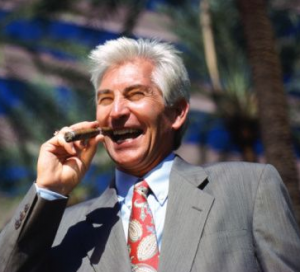 Wouldn't it be sweet if you could sit back and relax and let the guest posts come to you? Well, now you can…sort of. Below are four tips to keep the good times rolling:
Google Blog Feed – Set up a Google Reader subscription to let you know when guest posts go live for topics in your niche. If you are interested in contributing guest posts about iPads, your feed set-up might look like something like this:
You can find this option under the "Browse for Stuff" section of your Google Reader account.
Twitter Alerts- Along the same lines, read Ethan Lyon's post about using Twitter for guest post prospecting. VERY SMART STUFF.
Blogger Referrals – Every time you secure a guest post, ask the blogger if they know of any other blogs that might be willing to accept a post. You might be surprised to see how willing they are to help! Create an incentive and watch the opportunities pour in.
Blogger LinkUp – This is a free service that delivers guest post opportunities to my inbox at least once a week. I have found this service to be especially useful in an agency setting because I can usually find at least one opportunity that makes sense for one of our clients. Thanks to @davidkaralis for finding this!
#4- Pivot Creatively
So you represent a client in a less than exciting industry and you've run out of opportunities in your niche. Time to pack it in and go home?
Probably not. Here are some things to consider when your research runs dry:
Am I going broad enough?

Say you own a bicycle shop and you've reached out to every bicycle blog in your niche. What's next? Have you contacted general health blogs about the benefits of bicycle riding? Have you contacted sports blogs for a post on competitive cycling? Have you contacted nutrition blogs about diet tips for cyclists? Go broad with your research but find a way to make it relevant.

Can I cross over to a new niche?

There are many ways to get creative with your content to make it apply to just about anything. For the example above, you could research personal finance blogs and create guest posts about saving money by riding a bicycle. Don't go too far off the beaten path but as long as it's not a total stretch, your efforts should be rewarded.

Are there other opportunities besides guest posts?

If your research only includes "guest post" in your query than that's all you're going to find. There are tons of other ways to get guest content posted. Have you researched interviews, round-ups, Q&A's, entrepreneur stories, small business profiles, women in business profiles, start-up profiles, volunteer stories and top ten lists?
#5- Bookmark and Share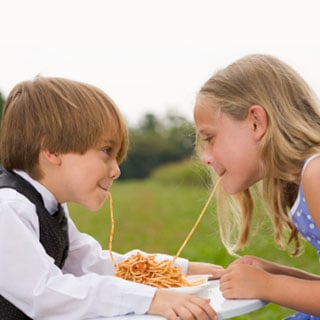 This is a bit of a no-brainer but these 3 steps will ensure that you spread the guest post wealth across multiple projects.
Bookmark- I suggest using Diigo to bookmark every site that accepts your content. Add the appropriate category tags so you can browse opportunities when a new client comes along.
Share - Whether through Diigo or a Google doc., make sure you share your accepted guest posts with your team so they can find opportunities for their clients as well.
Reach Out - If you see a co-worker has received a guest post from a blog that makes sense for your client, ask them to search for the original thread in their inbox and reach out as a follow up. You are more likely to get a positive response if you've already created that relationship.
These five tips will help you secure some awesome guest post opportunities. If you have any other tips that have helped with your own research, please add a comment below or connect with me on twitter @MikeSpringman.