Matt & his team produce a ton of helpful videos on a weekly basis at Google Webmaster Help on Youtube. I've watched several during my downtime and found there are some serious lessons to be learned.
1. Everything Helps About This Much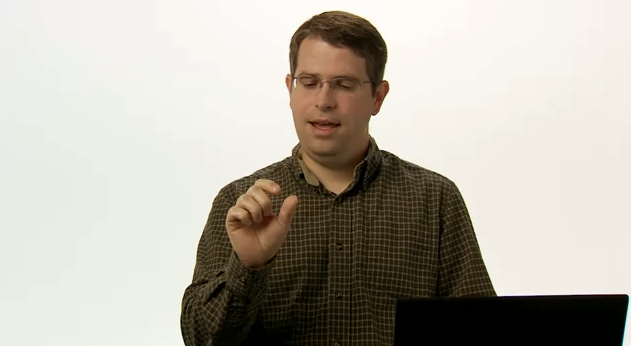 There are so very few ways to make a HUGE impact on your site. Whether it's building content, optimizing a title tag, gaining quality external links, restructuring internal linking, or a variety of other items, everything incrementally helps push your site to better rankings & traffic.
Sure, you might have forgotten to 301 redirect your old site to your new one, but gaining great sustainable rankings --> traffic --> conversions is a process full of small wins that culminate into a big win down the road. That road might be a month for longtail keywords or years for your 800lb gorilla. Be skeptical of any SEO that promises fast results. They might come, but the chances that they're sustainable for the longterm are slim.
2. Don't Lie To Google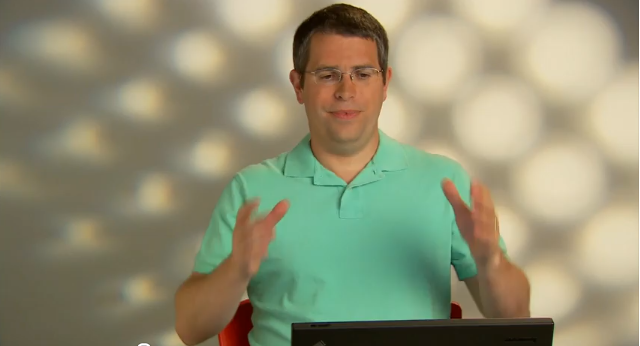 The fish was how big? Are you embellishing?
Google, like any good friend, doesn't like to be lied to. Some examples of big time lies are cloaking or pushing keywords 9000 pixels off the page.
A less egregious lie or hide could be SEER stuffing an image alt tag. For our logo, it would make sense to have the image alt say SEER Interactive. It should still be fine to have it say SEER Interactive Agency. We're supposed to be accurately describing the image. We could continue to make it longer & keyword stuffed (SEER Interactive SEO Agency Search Engine Optimization Firm Ethical SEO Company PPC Agency PPC Company) and it would be more likely that Google would notice our spammy tactic.
Unless your client is comfortable with spammy lying tactics that will eventually be caught, play nice with Google.
3. Matt Is Not A Ninja & Neither Am I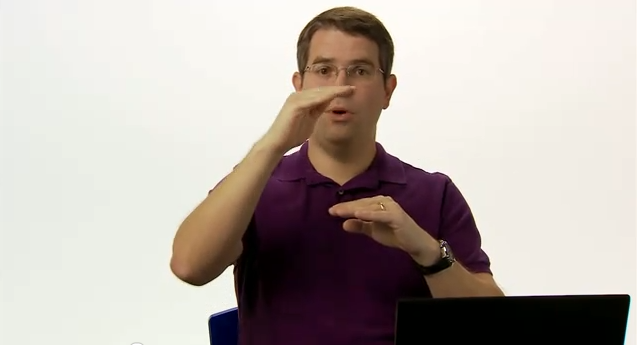 Aside from the fact that ninjas are getting a bad name recently, saying you're an SEO ninja is like a plumber telling me he's a pitching ace. The skills do not transfer over or build confidence.
Titles are irrelevant if you deliver amazing results. My title could be intern, but if I'm helping a client grow by leaps & bounds year over year, they're going to continue to want their project managed by Adam Melson, SEER Intern. The industry is full of experts, gurus, ninjas, wizards, zoo keepers & whatnots. Deliver great results and if you're looking for a search firm, ask to see amazing results across several clients.
4. You Must Be This Tall To Play With Google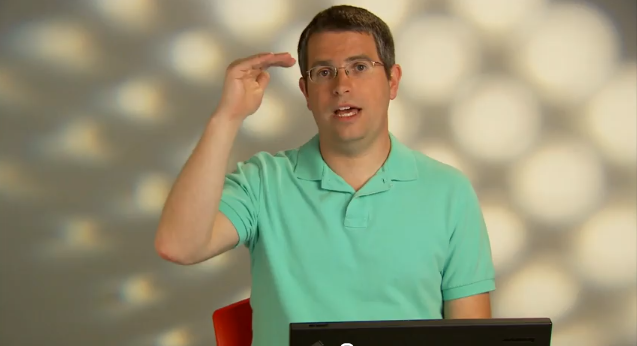 You need to be comfortable telling a client with a newer site that they most likely do not deserve to rank for the top industry keyword. Companies that can't handle that information probably aren't going to be fun to work with because they'll have unreal expectations. If a year old site wants to rank well for the term Skateboards, setting expectations to outrank Element or Skateboards.com would be crazy.
Fly by night sites are increasingly less & less likely to succeed as Google is continually bettering their algorithm to let quality sites (that make them look good for delivering quality results) rank high.
5. Matt Is A Terrible Dancer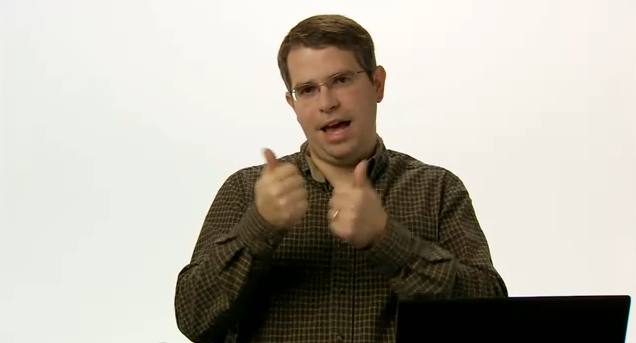 While I'm no better, I hate dancing for a client. There's nothing worse than having to dance around why you didn't get links, rankings, traffic, conversions for a client when you truly haven't been able to deliver. As bad as it is, I think it's good to get burned once (hopefully on a smaller issue) and then have the passion to never ever ever have it happen again. There are some simple steps we take here to try & prevent that from happening.
a. Communicate too often - I want to tell a client that they had a traffic high yesterday before they say anything to me. I also want to be the first person to let them know that we saw their best converting keyword fall from top rankings & while we don't have a solution, we're on it and well let them know what we're seeing.
b. Say "I don't know" - Telling a client incorrect information, even if it's just partially incorrect, can have major negative impacts. There's nothing to gain by making things up. "I don't know, but I'll look into it" gives you the opportunity to be extremely thorough & provide a helpful answer verses an off the cuff answer that could come back to damage your credibility.
c. Put out fires when they're still sparks - Trying to cover up mistakes or setbacks in an SEO project is likely to get you fired very quickly from SEER. There's nothing wrong with asking for help on a project when you're overwhelmed, because it's something that's always in the best interest of the client. Mistakes are great to make because you learn, but then you get the fire to make it so it never happens again.
6. This Hand Doesn't Spoon Feed Answers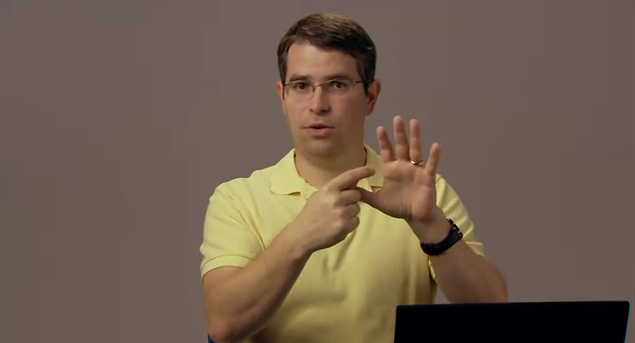 If you got a smackdown in Google, it's most likely because you did something they didn't like. If you want to play pass the blame, sure, someone could have hacked your site & Google removed you from the index. Either way, you're going to need answers fast.
a. There is no direct line to Matt Cutts or Google for SEO firms. b. It's likely others had a similar problem since Google scales. They're probably not picking on you, but you fell into some a spammy update and now you need to fix it. c. Check out Webmaster Forums. Lose your ego & be ready to post your website or else no one will be able to review it. d. Check your webmaster tools to see if Google is letting you know in a vague message their grievance with your site. e. Use spider simulators, check to make sure your redirects are still in place. f. Read a post from SEER about ways to troubleshoot for SEO
7. Just Like Wayne Brady, Matt Cutts Will Choke...A Website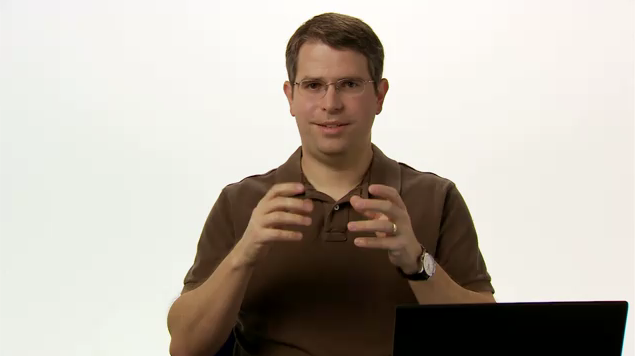 Google's spam team has smacked down sites this year, several making it into the mainstream. The Panda Update hit low quality content farms while Google continues to work on negating the value of paid links.
If you buy links, be smart. If you're not sure what is a quality link, SEER provided 25 ways to qualify great links a little while back. If you're buying at just any old site that will give you the anchor text you need, be prepared for it to either not matter at all, or to get a rude awakening when Google is able to find out all the sites you're buying from & negate that value.
Cutts & the spam team are most definitely back from their 2010 sabbatical, so if you're scamming and spamming with cheap paid links, you're either really smart or you've already prepped your clients that it's a huge risk.
All pictures were pulled from different videos on http://www.youtube.com/user/GoogleWebmasterHelp. If you haven't viewed these, they can definitely be a help for newbies or advanced search professionals alike. For more things like this, follow me at @adammm