Saying thank you is not good manners, it's an expected part of the interview process and can help you ace the interview.
You'll obviously thank your interviewers in person before you leave, but it's equally important to follow up in writing! Your thank you note can either seal the deal or leave everyone second guessing if you really want the job. There's nothing worse than an awesome candidate who trips at the finish line with a poorly executed thank you note, or worse - none at all.
I know what you're thinking, but my interview was ~*soOoOo amazing*~, will this small gesture really decide my fate? I promise you it can, and it has.
So, what makes an exceptional thank you note and why are they so important? What are employers looking for and how long should you wait to send thanks? What's better, handwritten or digital? You've got questions, I've got answers.
---
The importance of saying thanks
Regardless of how your interview went, the people you met with deserve some thanks. Both for sharing their time with you, but also for allowing you the chance to explore opportunities on their team. Sending a follow up note that expresses genuine gratitude speaks to your character! It shows you're well mannered, thoughtful, and appreciative. Three core characteristics that color who we are through the subtle things we do, or don't.
This is an important opportunity to leave a positive final impression and to potentially grow your professional network. Don't squander it!
Your thank you note can build bridges beyond the immediate opportunity you're exploring. If you met someone you really connected with and want to keep in touch, say so! Never pass up the opportunity to spark a relationship with someone you find inspiring. You might just find yourself a mentor, a friend, or a future colleague.
And even if you don't forge any lifelong connections, life has a funny way resurfacing people from our past (especially those you never thought you would cross paths with again). If you can engrain this into your day-to-day actions you will build and nurture a network that serves you well both now and into the future.
Writing an exceptional thank you note
Writing a thank you note shouldn't simply be checking a box from an Interview Etiquette standpoint. In fact, not all thank you notes are created equal.
Exceptional thank you notes are personal, impactful, and express genuine gratitude.
So where to start? Surprisingly, not with "thank you."
Let's face it, we all love reading about ourselves more than anyone else. Think back to the best thank you note you've ever received. What made it so special? I'd be willing to bet the best parts were the ones about you. Don't worry, that doesn't make you a narcissist. It's human! Just follow suit and start with your reader.
Open with "you" when possible and let the first couple lines just be about them. Think about what really impressed you and/or makes you excited to work with this person, and go there.

Then, begin tying in specifics from your conversation to express how you will make things better, more efficient or ease a pain point for the reader. Continue your contribution to the conversation while showcasing how you will bring value. This is a great opportunity to reframe some of the experience you're lacking and call out areas where you intend to level up.
Ex: "While I'm just getting my feet wet with data science, our conversation inspired me to check out X blog and signed up for Y webinar." This should NOT be a recap of your resume or a reminder of why your experience aligns with the role. Instead, focus more on the company, the opportunity itself and WHY you're interested.
And finally, close with a genuine thank you and excitement for the opportunity. Remember, this may be your final hurrah. Leave no question on whether or not you're interested.
Something not everyone knows is that it's totally okay to mix a bit of personal and professional in your thank you note. In fact, it's encouraged and quite refreshing!
Typically at some point in the interview, the conversation crossed into hobbies, an upcoming vacation, or weekend plans. And while being able to do the job is super important, being a whole person with a world outside of work is really important too. To spice things up a bit, try to weave a couple of these back into your thank you note.
Share an alma mater? Maybe close with a "Go Dragons!!" (Drexel alum here)

Listen to the same music? Suggest a couple local shows or new albums

Interviewer is planning a vaca to somewhere you just visited? Share some travel tips

Both into biking? Link to a few bike trails worth checking out

Find out they're a big foodie? Send the menu to that awesome restaurant you just tried out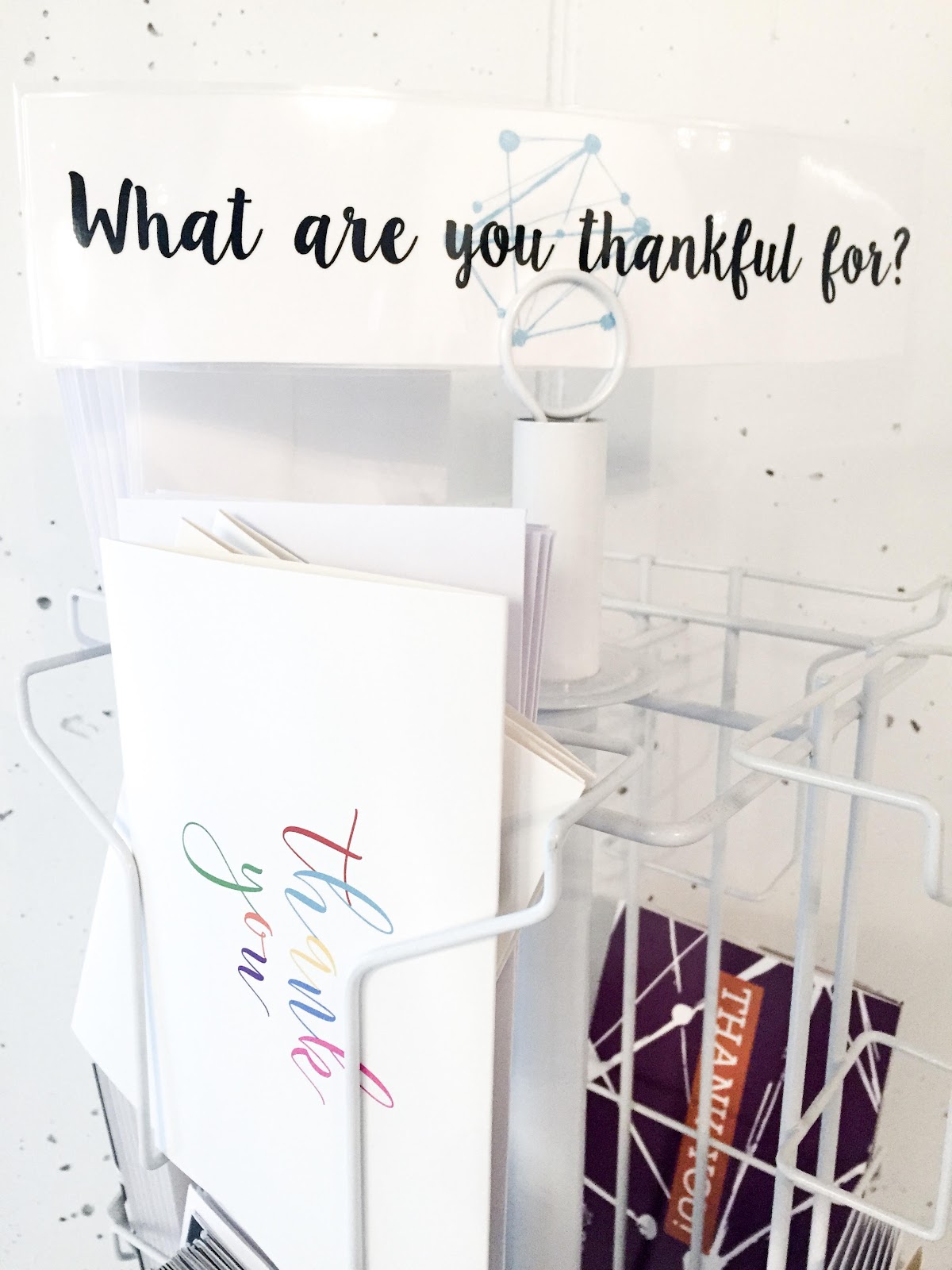 The basics
Lets scale it back a bit. Without a strong foundation, your thank you note will crumble. And while some of these basics may seem like second nature, that's exactly what make them so easily overlooked.
Pay attention to detail
Spelling errors, grammatical mishaps, and poor punctuation stick out like a sore thumb. They weigh heavily on your communication skills, attention to detail, and quality of work. If hired, you will be an extension of the business and the people who agreed to hire you. Carelessness in your communication reflects poorly on all the above.
The best way to keep the basics in check is to double check, triple check, then ask a friend to do the same. After reading something a few times, glaring errors tend to blend right in. A fresh set of eyes is bound to catch something you missed. If you're short on time, try these helpful tools:
Grammarly

weeds out any grammar, spelling, punctuation, word choice, and style mistakes

Hemingway Editor

inspects the readability of your writing
When used together, these work wonders. That said, they won't catch names. And misspelling someone's name is a huge bummer. Double check, always.
Personalize your thank you note
Let's also not forget that EVERYONE involved (regardless of title, division, etc.) deserves an INDIVIDUALIZED thank you note.
No copy and pasting the same message to each interviewer and no group thank you notes, ever. Both are pretty glaring indicators that you're sending a thank you note because someone said you had to. Only saying thank you to the hiring manager could give the other interviewers the impression that you didn't value their time or, worse yet, you only follow up with folks when there's something in it for you.
Perfect timing
There's no secret formula for when to send your thank you notes, but a good rule of thumb is to get them out within 24 hours of your interview, 48 hours max. If you're handwriting letters, make sure you take postal delivery into consideration. It's going to take a bit longer to get your notes from the mailbox into the hands of your recipients. But more on this later...
For actually sitting down to write your thank you notes, the sooner you get started, the better. The longer you wait, the more detail you will lose and the harder time you will have writing them. If you can't start drafting your letters immediately after the interview, take at least 10 to 15 minutes afterwards to jot down some notes.
Write down something unique from each conversation. What were some of the major talking points? If you have time between interviews, this is a great opportunity to take a few quick notes while the conversation's still super fresh. Either way, try to brain dump as much as possible, so you can pick the detail back up when you're ready to begin writing.
Bring a notebook and pen with you to the interview, ask if it's okay that you take some notes throughout your conversations. This can be where you jot down questions to ask the Hiring Manager later. Or better yet, it's a great opportunity for you to remember keywords you want to weave into your thank you note.
That said, don't lose yourself in the notes! Being actively engaged and participating in the interview is more important than remembering all the details.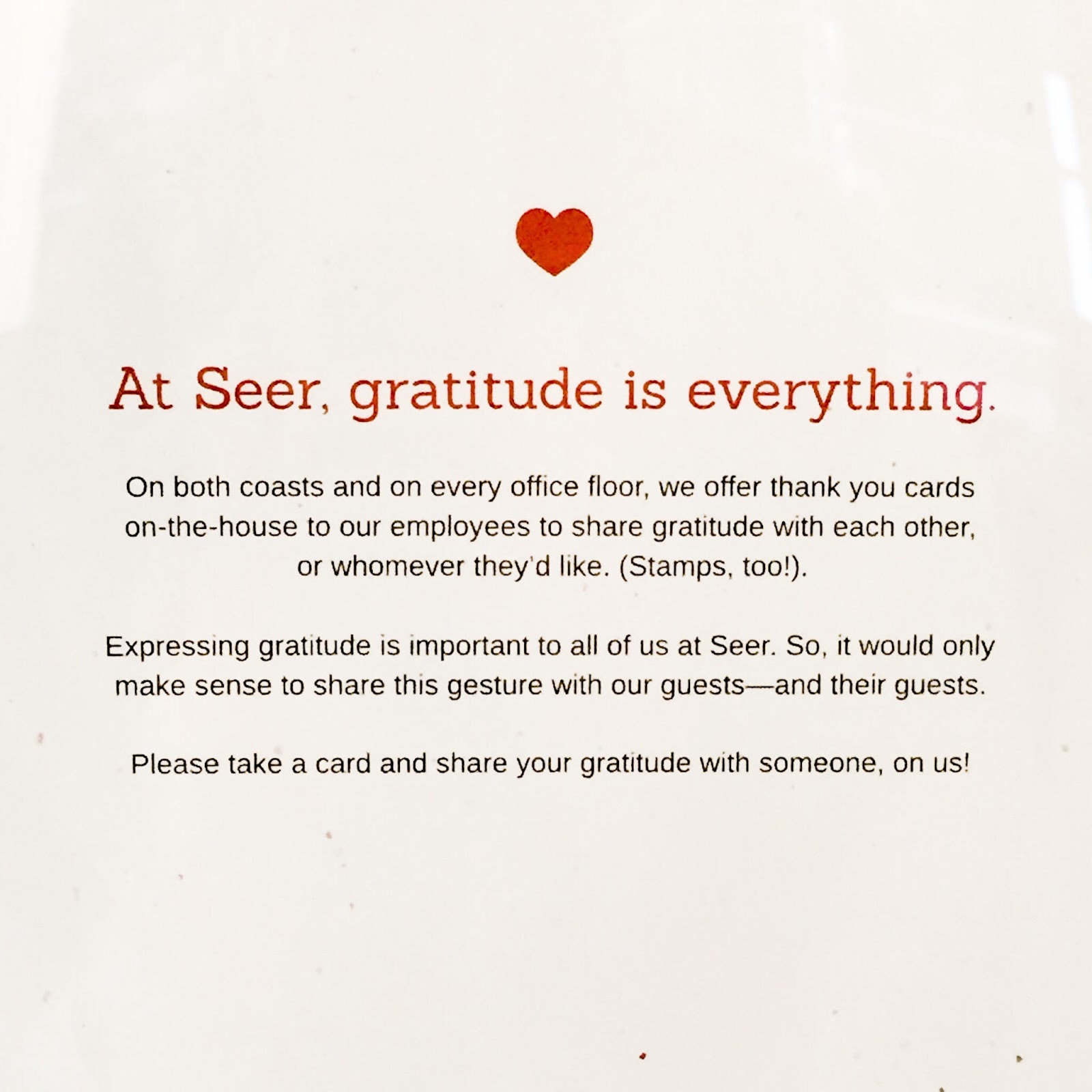 Handwritten vs. digital
As long as your follow the guidelines outlined above, it really doesn't matter whether you go handwritten or digital.
That said, there are a couple things you should keep in mind when deciding between the two. There's also quite an art to thoroughly expressing yourself in the confinement of a 4x6 greeting card. Your writing must be succinct and carry the same weight as it would if you weren't relying on the handwritten touch to do the work for you.
Just because your letter is handwritten doesn't excuse you from writing an impactful message. The content will always drive more value than your means of delivery. Most hiring managers would rather receive an earnest, well thought-out email over a flighty, fruitless handwritten letter.
And for those sending thanks digitally, do your best to work within the same confinement. Just because you have an endless amount of space, doesn't mean you should use it. Striving for exceptional also means being as concise as possible. I tend to stay around 100-150 words, but if you can do it in less, even better.
Ready, set, go!
Now that you know why to send thanks and what an exceptional thank you note looks like, you should be all good to go! Writing a great thank you note takes time, but I promise it's well worth it. This will be the final impression you leave on the interview team, and hopefully seal the deal on a great interview. (Rooting for you!)
Interviewing with our team? Awesome! We can't wait to receive your thank you notes and will be in touch soon with more info on next steps. In the meantime, check out what it's like working at Seer in the video below.
Interested in exploring opportunities with Seer? Yay! We're growing a ton and are always looking to connect with great talent. Check out our careers page for the latest on new job openings and positions we hire for. We can't wait to meet you.
---
Not ready to apply yet? Sign up for our Career Advice & Job Postings newsletter below: