Web Analytics' impact on digital marketing is increasing at a monumental pace. In 2014, 60 percent of marketers planned to increase spend in data and analytics - a statistic that is expected to grow throughout 2015 (Source: Microsoft Analytics Quick Facts).
Here at Seer, our small but mighty web analytics team, has a ton of potential to continue to help businesses improve their marketing impact. Currently, our analytics team is director-less. Finding a web analytics professional who brings strong leadership skills, a passion for data, a unique vision to grow the team, and a cultural fit, is no cakewalk. Filling this role is critical and it carries a tremendous amount of possible growth. Seer's analytics team has the potential to inform all account teams to guide clients to make more strategic marketing choices and pinpoint value in their marketing investments through data.
Larry Waddell, Seer's Director of Analytics for three years, has currently moved into a Director of SEO role, allowing Seer's Founder, Wil Reynolds to tackle other priorities. I sat down with Larry to uncover the untapped potential of the Director of Analytics role. In this post, I'll dive into following analytics insights:
Q&A With Seer's Past Director of Analytics
Name: Larry Waddell Location: Philadelphia, PA Current Title: Director, SEO Education: MBA, Entrepreneurship, Wharton School of Business MA, Economics, University of Pittsburgh BS, Materials Science & Engineering, Lehigh University
What's your transition been like moving from the Analytics team to taking over as SEO Director?
It's been interesting. This is a tough question because I absolutely loved the small team dynamic [of the web analytics team], developing new services and watching folks grow. Our motto was always 'small but mighty'. Seer's web analytic team was, (and still is), a small team that has each others backs. We tried some crazy stuff, pulled some things off and really set about making what was a strong capability into a viable division. We pumped out a lot of great thought leadership pieces and created products and services out of something that was more custom and amorphous.
But what I've learned since joining the SEO team is that so much of what we were doing on Analytics in terms of process and approach to data-driven decision making can be applied to our SEO engagements, and other accounts across the company. Also, I can be a really strong advocate for Analytics as the Director of SEO. I believe even more strongly that there is so much our analytics can be doing to help our existing clients.
What is Seer's Analytics team working on implementing currently?
We're looking at specialization as one thing. If you look at our highest revenue generating, most engaged, most complex clients on the analytics end, they're all large healthcare clients. So, what if we focused on that? What if we said that when you work with Seer you're going to have a team that understands your specific concerns? Obviously when we hire this person I won't be able to drive that, but it's something that's really exciting for us. I'd love to nail that down and have it set for them when they arrive. The other thing is owning more of the attribution reporting mechanism. Again, taking a capability that we've proven we can do, but tying that into a data warehouse so that we can create a turn-key service for the client. There's so much good stuff to be done and I'm going to try and tee up some cool stuff for the new person to walk into.
Based on the continuing growth of web analytics, can you emphasize why the Director of Analytics role is so important for Seer?
This role is so important given the potential Seer's analytics practice has to inform all aspects of client marketing decision making. Our goal is to help our clients make better decisions and unlock value in their marketing investments using data. We are only scratching the surface right now—the right candidate has an opportunity to join Seer and help build something special!
What's the biggest accomplishment you've seen the analytics team accomplish over the past 12-18 months?
First I would say gelling as a team. That's something I'm very proud of. We created a small but mighty team that could hang with the other divisions at Seer. We touch almost every client here in some way and I'm proud of that. I'm proud of the fact that we've jumped into some things without fear (at least not debilitating fear) for clients and pulled some stuff off punching above our weight. The second thing that I think we've done really well was the work with our largest healthcare client to date; they've grown from a revenue standpoint to something massive for analytics. What I like about it is that even though we're not an Adobe shop, we managed an Adobe implementation for them because they asked us to and I think that speaks again to our ability to punch above our weight.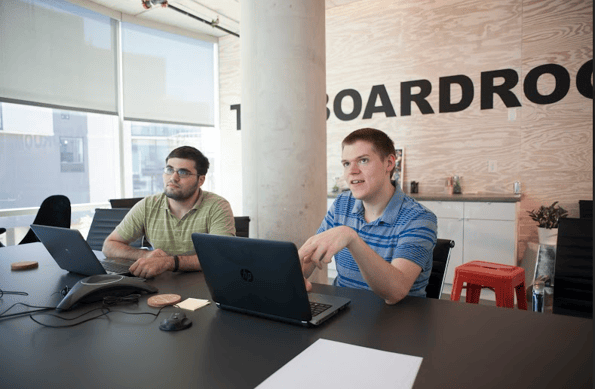 What are some challenges the analytics team has faced?
Defining our mark on analytics in the industry and sharpening our message for potential clients. There are so many things our analytics team can do, but we need to hone our message. What can a client expect when he or she comes to Seer for help with measurement, data, and analytics?
What qualities is Seer looking for in an Analytics Director?
A good leader. Someone who can distill client goals and understand how those dovetail into what they're doing, what other channels that they're investing in and being able to channel that into specific tools, tasks or things that Seer can help them with. My background is more finance than anything else, I'm not an Analytics guru; it's not my gig. What I have been able to do is listen to client needs, understand and translate that into things Seer can help them with and then explain that to the team who can turn it into a project. Somebody who has that capability with the technical skills will do far better than I did because they can synthesize themselves; they don't need anybody to do that for them. And really, someone who can look at the division as an executive and say 'okay, here's where I want to see this division go'. Do they have to be a deep analytics guru? Well, maybe not. If we found someone who was that would be amazing because they'll easily be able to go far beyond anything I was able to do.
Are there one or two things Seer is hoping to see this person do when they join the team?
Create a vision for where they see the division going. There's a lot we can still be doing for this year, but by the time they get their feet under them it's really all about 2016, so putting their thumbprint on what 2016 looks like. Literally when they get here, get to know Seer, get to know the team, understand our capabilities both on the team at an individual level and begin to understand things that we can do. Look at our accounts and projects, get a feel for our technical ability and then begin getting a facility for our capabilities so that when they're out talking to clients or other members of the team about opportunities they know what we can actually do.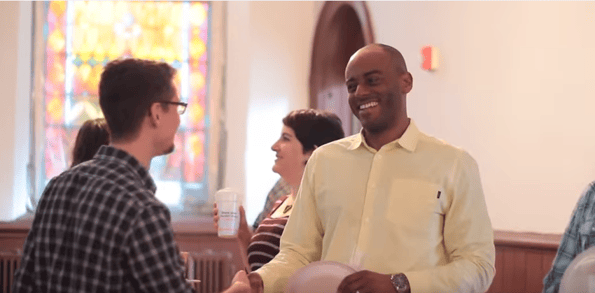 What do you think it'll take for someone to be successful in this role?
Having the ability to come up with.. "the art of the possible" is the phrase I heard somewhere in my past. This person will need to have a conversation with clients, understand their clients' needs, and facilitate discussions with other internal teams. Being able to then articulate a vision for the client, aka that" art of the possible" for the client. This roles needs someone who is pretty extroverted and is not afraid to get in front of the client and put themselves out there.
I think that ability is pretty key. Secondarily, web analytics technical capabilities is crucial because that's something I just didn't have.
What are some challenges and exciting opportunities this role will face?
There will be a couple. One of them will be creating opportunities for sustainable revenue—that's probably the biggest challenge we've had. The other one will be skill level on the team; because the team is so small, the skill levels between folks varies. I say that could be a challenge because you might be able to sell something to a client, but then there's the question of whether or not we can actually execute it. The third is breadth of knowledge across the team—do we understand tools outside of Google Analytics? There are other platforms and tools; we use Google Tag Manager, but what happens if a client is on Tealium for tag management? There could be opportunity that we're not even seeing because we're not conversing in it so grappling with that could be a challenge.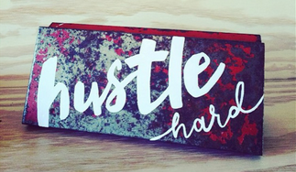 Who is this job not for?
It's not for someone who doesn't like getting in front of clients or working hands-on with clients to develop solutions. This job is not for people who don't want to get their hands dirty! We've got a startup mentality.
Why do you think this role has been open so long? Do we have unrealistic expectations, are we looking for a unicorn?
This is a super important hire and we want to make sure we add the right executive to the team. We need someone with strong analytics chops, but also someone with hustle who can translate client needs and objectives into value-adding projects.
Wanna keep tabs on the Seer team's growth, upcoming opportunities, and all things culture?
Sign up for the People Team's newsletter below.