Seerfest 2020: Streaming Worldwide This Fall
Your Charity-Driven, 1-Day Marketing Conference
WHEN: Thursday, October 22, 2020 @ 10AM-6:45PM EST | 7AM-3:45PM PST
WHERE: Streaming Worldwide 🌎
COST: $100 General Admission | 100% Donated to Coded By Kids
Ticket Includes
Access to All Session Recordings
8 Speakers Focused on Where People & Data Intersect

100% of Ticket Sales Go To Charity
Network with Data-Loving Digital Marketers
Speaker Lineup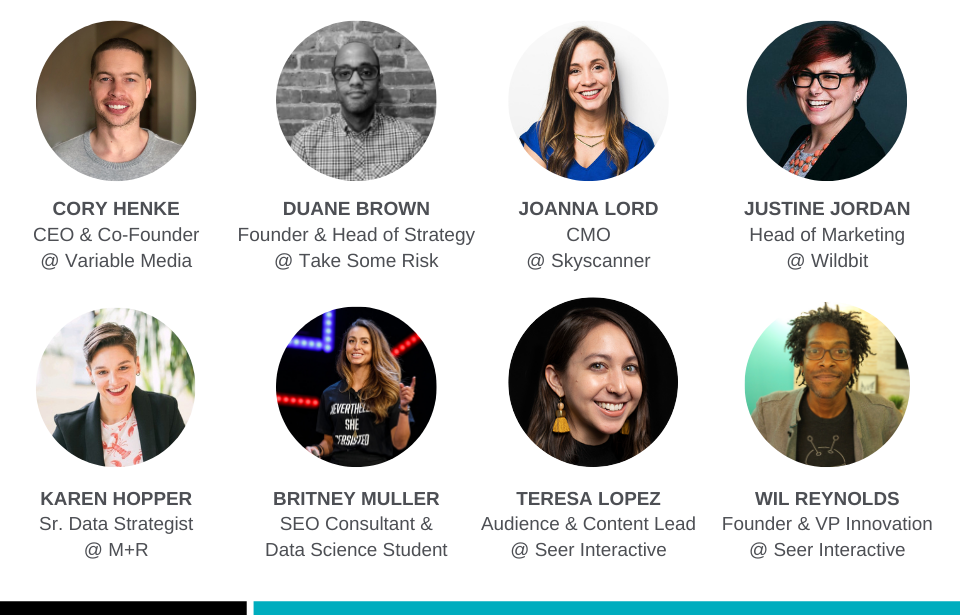 2020 Charity Partner: Coded by Kids

$17,300 Donated Thanks to Attendees & Speakers
Coded by Kids is a 501c3 tech education nonprofit. We focus on providing young people 8 to 18 years old, from underrepresented groups with:
Software Development
Digital Design
Computer Science
Tech Startup-Focused Entrepreneurship
There is significant social and economic inequity created when people from underrepresented groups aren't able to participate in the tech and innovation economies. Coded by Kids uses tech and innovation education to fight that inequity.
Through CBK's work, they now have students attending college majoring in tech and computer science-related majors, some are working for CBK, and others are trying to launch startups.
2019 Charity Partner: Hopeworks Camden
$30,450 Donated Thanks to Attendees & Speakers
With a focus on education, technology, and entrepreneurship, Hopeworks provides a positive, healing atmosphere that propels young people to build strong futures and break the cycle of violence and poverty in Camden, New Jersey.
2018 Charity Partner: Think Dignity
$15,000 Donated Thanks to Attendees & Speakers
Think Dignity's helps to inspire, empower, and organize our community to advance basic dignity for those living on the streets.
Our strength lies in our collaborative, volunteer-based model. Each of us doing our small part makes a big difference, and working together can make the world a better place.
---
Sign up for our newsletter to receive updates about future virtual events and webinars hosted by Seer: