Top Workplaces of 2020
We're ecstatic to announce that Seer Interactive has been selected as a 2020 Top Workplace in both Philadelphia and San Diego. While this isn't our first time receiving this recognition, it's still as humbling as ever, since the winners are selected based on employee feedback exclusively.
The full-list of winners will be published in The Philadelphia Inquirer and San Diego Union-Tribune in April 2020 so, stay tuned. In the meantime, we'll pull back the curtain on the process for selecting the Top Workplaces and what it means for Seer to be recognized as an exceptional employer for another consecutive year.
What does it mean to be a winner?
A bit of backstory….The Top Workplaces program was established in 2006 and nearly 14 years later, they've surveyed over 20 Million employees across 57,000 organizations. Needless to say, the data-backed insights spanning more than a decade is music to our ears at Seer.
Within each region, the winning companies are broken down by sizeband, which corresponds to the number of employees within that particular location. (Small, Mid-size, Large) Philadelphia recognized 125 Top Workplaces in the region, while San Diego selected 85 SoCal winners.
What did the competition look like?
Any organization (public, private, nonprofit or government) with 50+ employees in that local market is eligible to participate. In order to be considered, Employers can either be nominated or simply opt into the competition.
2019 Employee Survey and Results
What is the process for determining the Top Workplaces in each market?
Every year, the Top Workplaces are selected based on employee feedback from Enerage's anonymous engagement survey. The survey includes 24 conditional questions that have been purposefully selected based on neuroscience and bench-marking data.
There are strict guidelines surrounding the distribution of the survey, to avoid employees getting pressured to respond positively (There's even a question in the survey that addresses this too)
Top Workplaces intentionally uses a third-party survey to determine the winners, to create an objective method of evaluation across a wide variety of dissimilar employers.
Survey responses are anonymized, to protect the employees' identities and ensure the validity of the feedback. (Folks will always be more forthcoming & unfiltered in their responses, if they know it can't be traced back to them) In fact, Energage only shows survey results aggregated by a minimum of 5 employees, to ensure confidentiality across smaller teams & sub-groups.
Each organization must have, at least, a 35% response-rate to the survey, to ensure that it accurately reflects the sentiments of the team (For reference, Seer had an 89% response-rate)
The anonymized employee survey evaluates each organization across 15 workplace culture-drivers within 4 major categories.


We received the award -- now what?
The fact that Seer was named a 2020 'Top Workplace' is a huge honor BUT, that doesn't mean we can start popping the champagne when we receive that coveted, yellow ribbon. In fact, our work has just begun.
In addition to having our team complete the anonymous, annual survey via Energage, Seer always purchases the premium insights-package, in order to gain an even better understanding of how we're doing as an organization. This comprehensive report takes a deep-dive into the survey feedback and provides actionable-recommendations, to help improve organizational health and company-culture. (which leads to better employee retention & engagement)
Energage leverages comparative analytics to uncover unique insights across the entire agency, while taking a variety of factors into consideration. (location, department, demographics, seniority, company tenure, etc.) Additionally, we're able to compare the results YOY in order to gauge where we've improved and declined across the agency.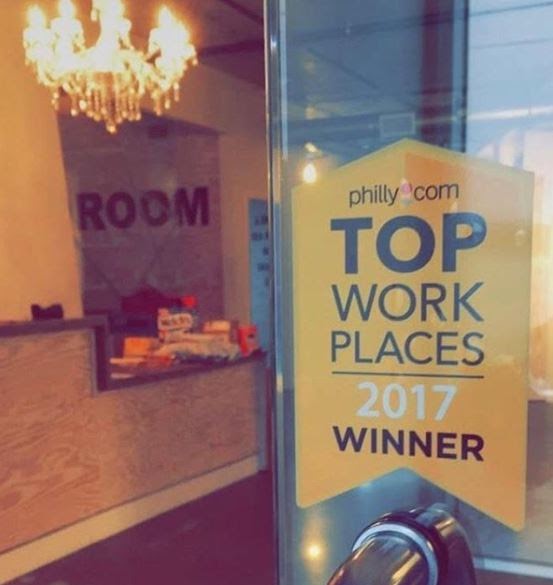 Seer's VP of People, Emily, weighed in on how the Energage survey informs the direction for her division.
"We leverage the team's feedback to help us prioritize the different people-related initiatives that we invest time in each year. Our Division went into 2020 with our own OST so, while the employee survey doesn't drive 100% of objectives for the year, it definitely helps us to prioritize based on the team's pain points."
In fact, some of the Seer team's most beloved employee programs and policies were launched as a direct result of the survey feedback…..
Top Workplaces Survey Feedback
Seer's Course of Action
Confusion on how compensation is determined (2016)

Developed a formalized & data-driven Compensation Strategy that includes Salary Transparency

**9% >> 97% Team understanding of how salary decisions are made

Employees in 6-12 month tenure bucket are disengaged & experienced higher turnover rate (2019)

On-boarding revamp: Move to cohort-style Tuesday start-dates, 1:1 meeting with your Team Lead on Day 1 or 2, launch Universal Role expectations and Associates monthly meeting

Reduced Employee Turnover in Year from 41% (2018) >> 17% (2019)

Too many meetings (2020)
In-progress; Exec Team working to create guardrails for effective meetings & identify inefficiencies
What this Win Means to Seer
While humility is an important pillar of our Values, we're pretty damn proud to be recognized as a Top Workplace for the 6th year in a row. We asked a few members of Seer's Executive Leadership Team to share what this win means to them...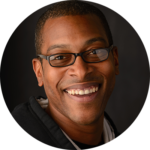 "A lot of people are investing time to make Seer the type of company that people want to bring their skills & talents to everyday. Any time we win, it's a bit of validation to the People Team, managers, etc who spend countless hours thinking "How do we make ourselves a great company to work at today, and whose reputation makes it a great company to be from." This win is a team wide thank you to the folks on our People Team, who work tirelessly not just to get people here but to make it a great place to stay for a while, learn a ton, have fun, and level up."
- Wil (Founder & VP of Innovation)
"The Top Workplaces Award is not our end goal with the engagement survey but it is a welcomed output and something we're proud of earning - it takes the entire team to win an award like this. It's easy, especially in a company focused on challenging the status quo, to focus on all the things we want to improve on (those things are important!) and to unintentionally overlook the things going well. This award helps to showcase the bright spots -- the things that are resonating well with our team and helps give a bit of an extra push to keep putting in the time, energy and resources into those things that make this a great place for our team ."
- Crystal (President)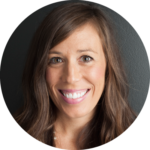 "While being named a Top Workplace again is awesome, that's not the reason we participate every year. Our goal is to understand how we're doing from the team's perspective. Getting the feedback directly from our team is the motivation and the recognition is just the cherry on top!"
- Emily (VP of People Operations)
The awards don't stop there though!
Join Our Team!
Liking what you hear about working at Seer? We're hiring -- check out our Careers page for more details or apply now to our open positions. Can't wait to hear from ya!
Sign up for our newsletter for more posts like this - delivered straight to your inbox!