The next event is coming up at the Search Church on November 13th and will focus on the optimization, technical link building, and outreach for larger sites:
Nailing SEO basics is one thing, but what about complex sites on difficult platforms, marketing teams that are shackled by legal, brand compliance and a tough boss, and the looming threat of search engine penalties?
Armed with the experience of working on sites such as the The New York Times, Zappos, and Autodesk, great minds from SEER Interactive, Moz, Defined Media Group, and Rimm Kaufman will talk about what it takes to tame unruly sites, future-proof against a quickly changing Search landscape, and deliver big wins that that the whole organizational chart can get behind.
All admission funds will be donated to charity. Our speakers are choosing to support the Carter Center, National Ovarian Cancer Coalition, Covenant House Pennsylvania, and United Cerebral Palsy of Philadelphia.
Please Note: Our facility is not handicap accessible.
Watch! Video directions from the free event parking lot to the Search Church.
Schedule:
3:00-3:30pm: Registration and networking 3:30-6:00pm: Program 6:00-7:00pm: Q&A panel discussion 7:15-10:30pm: Post-conference happy hour!
Speakers Include:
Marshall Simmonds, Define Media Group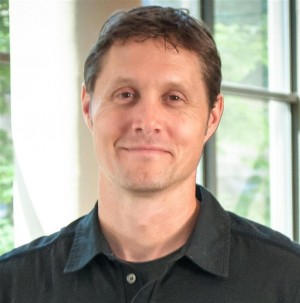 Marshall Simmonds is the Founder of Define Media Group, the enterprise SEO company specializing in enterprise search marketing and strategic audience development.

He's been involved in search since 1997, was the Chief Search Strategist for About.com from 1999-2011 and spent 2005-2010 overseeing all search strategy initiatives for the New York Times Company portfolio. Define Media Group started in 2005 and officially broke off from the NYTCo in January of 2011. Define works with many of the most influential brands and networks in the world.

As a leader in the search industry since 1997, Marshall has consulted with the biggest brands online including; The New York Times, Salesforce, The Boston Globe (Boston.com), New York Magazine, Gannett, USAToday, Business Insider, About.com, Wenner Media, Kohlberg Kravis Roberts (KKR), Hearst Digital Publications, Time Inc, AOL, Conde Nast, Vimeo, Newsweek, Oprah.com, AARP, ConsumerSearch, TV Guide, ToysRUs, ESPN International, PCMag, NHL.com, Madison Square Garden, National Geographic, Hewlett-Packard, CBS, The Canadian Broadcast Company, Readers Digest, Gawker Media, and many others. Marshall studied Psychology at Portland State University in Oregon.
Matthew Brown, Moz
Matthew Brown has designed and implemented search marketing and audience development campaigns for dozens of companies, from Fortune 500 publishers and large e-commerce companies to emerging startups. His current role is Head of Special Projects at Moz, one of the best online marketing platforms on the Internet.

Matthew joined Moz when they acquired his agency, AudienceWise. AudienceWise specialized in search engine optimization, audience development, mobile strategies, and domain management strategy.

Prior to launching AudienceWise, Matthew was Director of Search Strategy for the New York Times Company from 2005-2010. His area of focus was driving the research and technology side of the search marketing effort for the Times, the Boston Globe (Boston.com) and the International Herald Tribune. After joining the New York Times Co, his team helped exponentially grow search traffic to the newspaper's websites.

In his spare time, he serves on the Advisory Board of SEMPDX: Search Engine Marketing Professionals of Portland, where he spends significant time debating whether Portland or Philly is a better beer city.
Wil Reynolds, SEER Interactive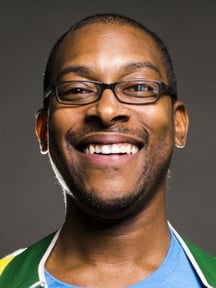 Wil Reynolds has dedicated his career to driving traffic to websites and analyzing the impact that traffic has on the bottom line. He founded SEER Interactive, an online marketing agency, in 2002. The company now employs 60 people with specialties including SEO, PPC, and Analytics. SEER Interactive has been among the top 100 fastest growing companies in Philadelphia for five straight years, and Wil was personally awarded the Philadelphia Small Businessperson of the Year award in 2012. In the search industry, Wil is known for dynamic, actionable presentations and his ability to connect traditional marketing goals with tangible online results.

In addition to Wil's passion for SEER, he is equally excited about giving back to the community. Wil currently sits on the advisory board of Convenant House, an organization that works with runaway youth in the Philadelphia area. He has also volunteered with Alex's Lemonade Stand helping to raise awareness for childhood cancer issues.
Adam Melson, SEER Interactive
Adam Melson is a Team Lead for SEER Interactive. A graduate of York College of Pennsylvania, Adam has been an Internet marketer for eight years and has worked on SEO projects with SEER for nearly six. Whether the project is small or large, a Mom & Pop shop or a Fortune 500 company, Adam enjoys the challenge of creating SEO success and increasing revenue for clients.
Adam spends time volunteering at Street Tails animal shelter in the Northern Liberties section of the Philadelphia. He has also been involved with United Cerebral Palsy of Philadelphia and has organized SEER team 5k races.
For the past two years, Adam has been a returning speaker at SEO Camp Montreal and has presented at various other events and conferences such as SES Chicago, PANMA, NYTech, and more.
In his downtime, Adam enjoys living in New Jersey, running with the Moorestown Running Club, and relaxing with his wife and two cats.
Adam Audette, Rimm Kaufman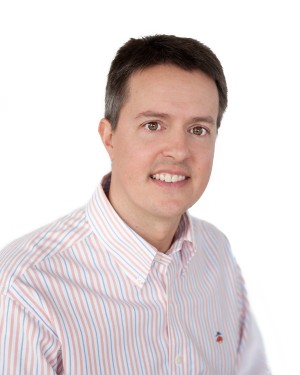 Adam is Chief Knowledge Officer at RKG, a performance focused digital marketing agency with solutions in paid search, SEO, social media, display, attribution, and comparison shopping.

Prior to joining RKG, Adam founded a boutique SEO firm which worked with brands such as Zappos, Amazon, Gannett, Kroger, HSN, University of Phoenix, Michelin, and UnderArmour.

Adam has been active in the search marketing industry for over a decade and is a frequent speaker at industry events including SES, SMX and SMX Advanced, Searchfest, BlueGlass, MozCon, LinkLove, Internet Retailer, and Pubcon. He is a frequent contributer to the RKG blog and columnist for Search Engine Watch, Clickz, and Search Engine Land. Follow Adam on Twitter.