It's been a few months since our 2018 Dogs of Seer calendars made their way into homes and offices across the country, and we wanted to provide you with an update of our successful first year (as well as let you enjoy more adorable doggy photos).
14 dogs featured in 2018 calendar
173 calendars sold/given to clients
$1,330 raised for our animal shelters
Percent of cuteness: 100%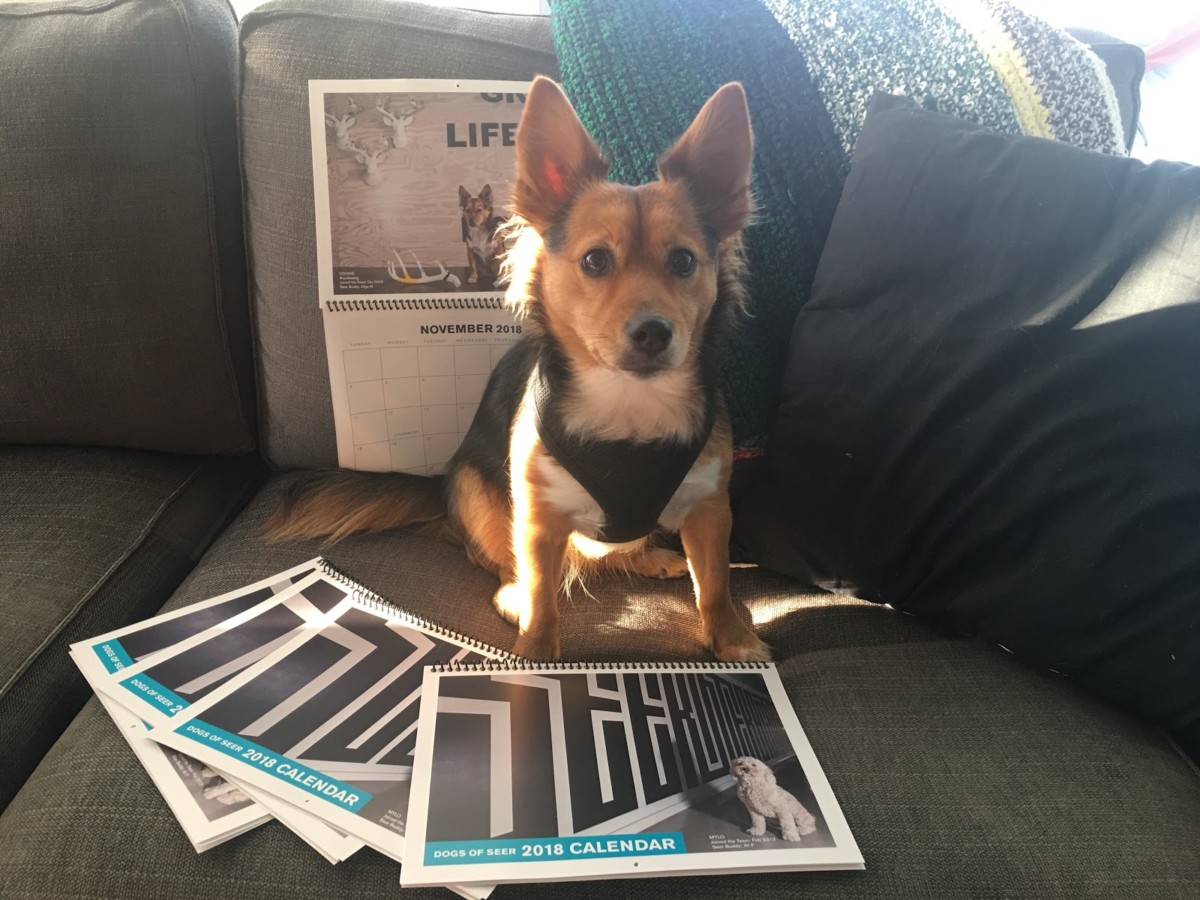 Cookie, a Dogs of Seer alum, posing with our calendars last year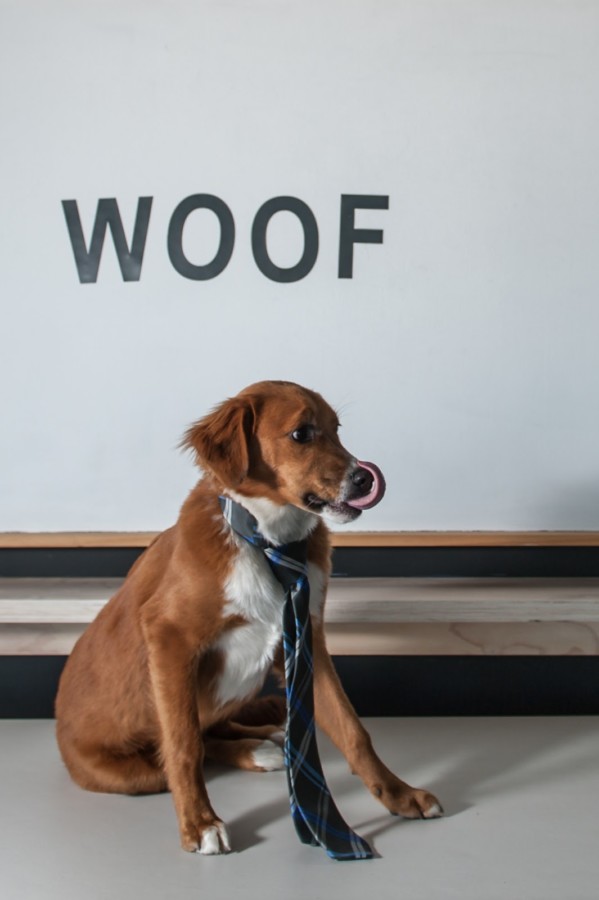 Although Seer has a casual dress code, Sunny sometimes likes to be a bit more formal
Want to bring your dog to work? Okay!
Seer is looking to grow our team on both coasts! We are hiring for a variety of skill levels in PPC, SEO, and Analytics in both San Diego and Philadelphia. Thanks to our dog-friendly office policy, you never need to worry about leaving him or her alone or finding a sitter! Plus who doesn't love a good doggy break in the work day?
Now, just like our job candidates, our dogs do have to be fully vetted. That means dogs that are properly vaccinated, friendly towards people (and other dogs) and have the ability to behave in an indoor setting (aka potty trained).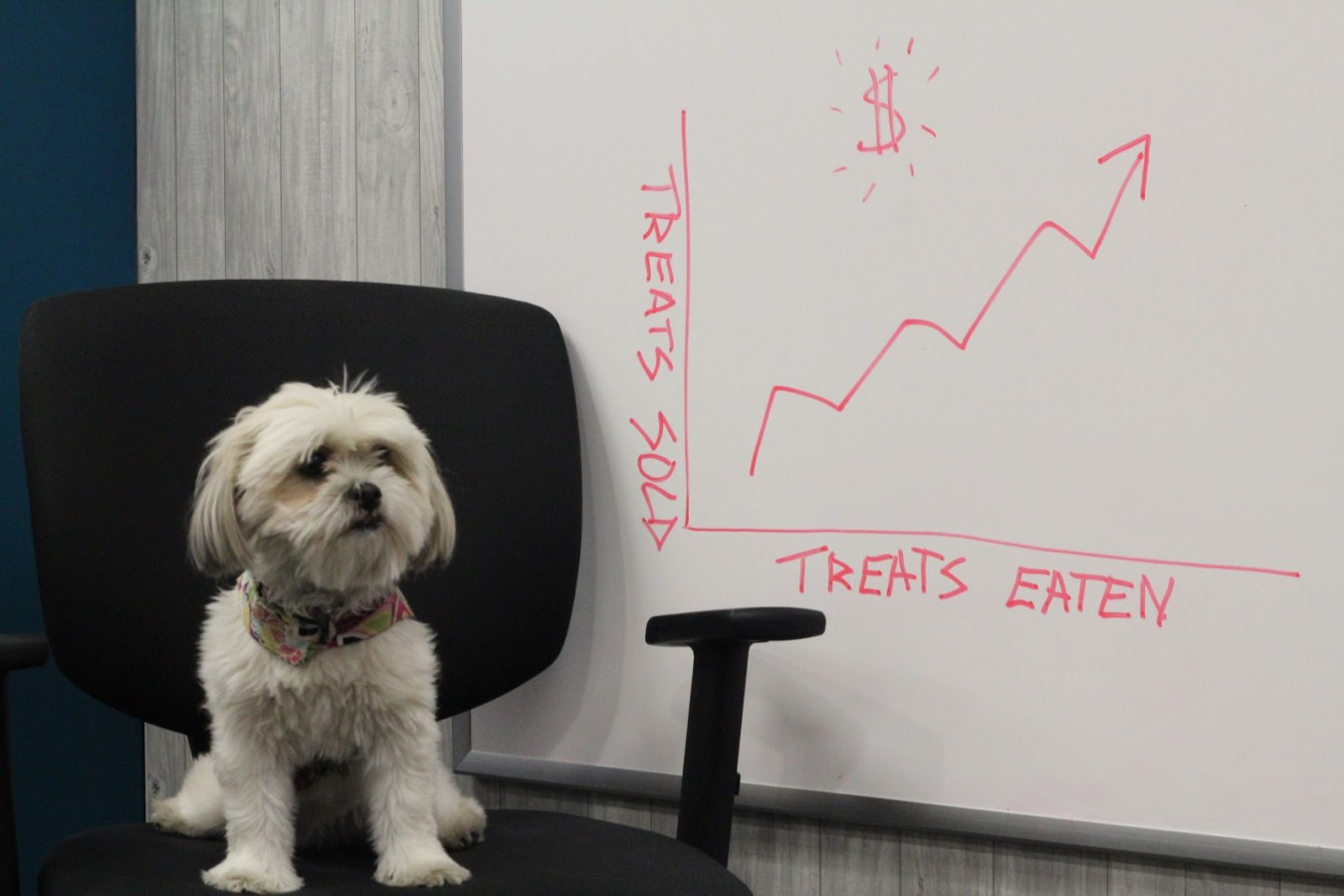 Peanut, another Dogs of Seer alum, likes to always remain focused on KPI goals
New places for our doggos to roam
In 2017, Seer embarked on a major undertaking for our San Diego office: Moving from a small workspace on Front Street to reserving the first office space in the new IDEA1 building. Like, literally our employees were there during construction.
Since then, our office has come along nicely...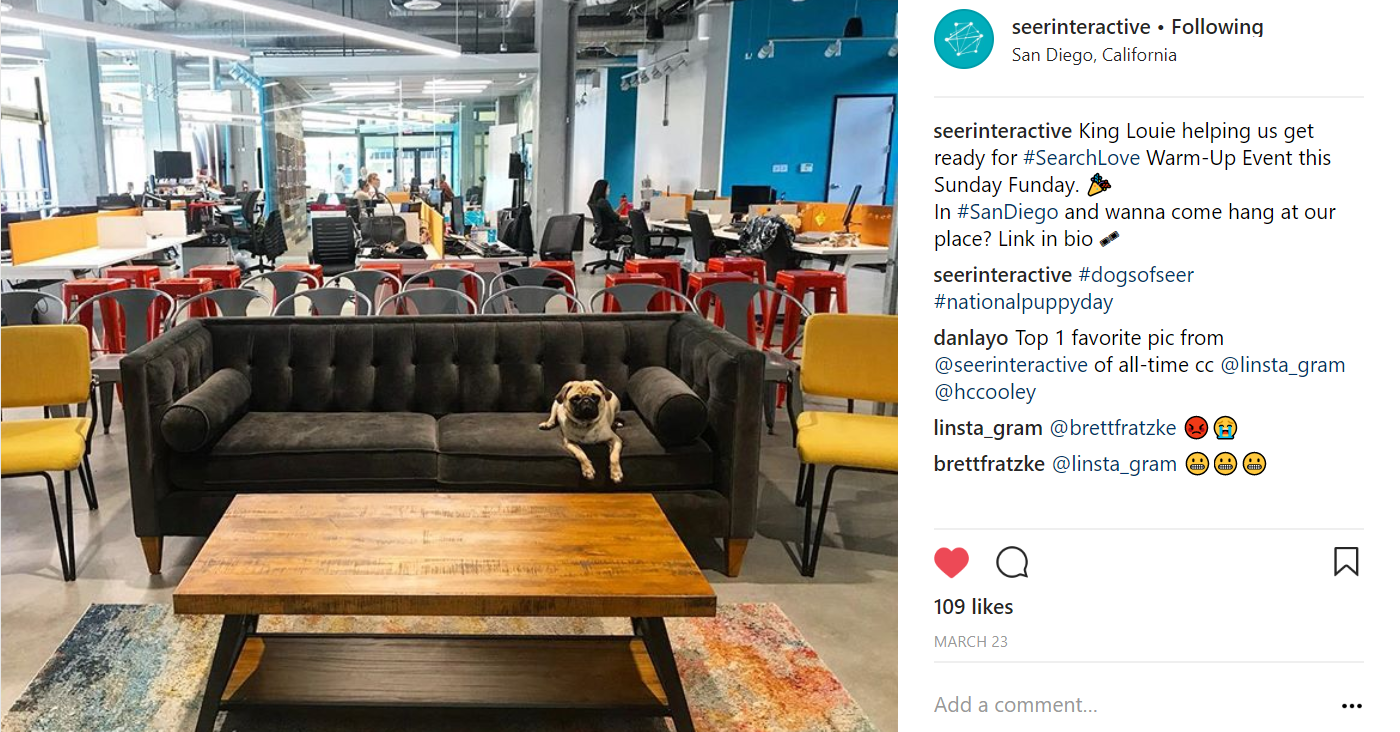 And our beloved companions seem to be enjoying it too. #KingLouie
Other perks of working at and with Seer:
Salary transparency (with the data to back it up!)
Trust with your team and leadership
WFH option
12 week paid parental leave (for Moms AND Dads)
Flexibility to volunteer
Ranked as one of the Top Workplaces in Philadelphia and Best Places to Work in San Diego in 2017
Bonus perk: New friends for you and your pup!
No, this is not a dream. Yes, we are hiring.
From internships to full-time positions to part-time remote work (yes, one of our SEO team members works from around the world), Seer works with team members to find the work setting most conducive to success.
Now, we'll be hard at work over the next couple of months creating our 2019 Dogs of Seer calendar. In the meantime, check out our available positions and then maybe you can bring your dog into work with you too.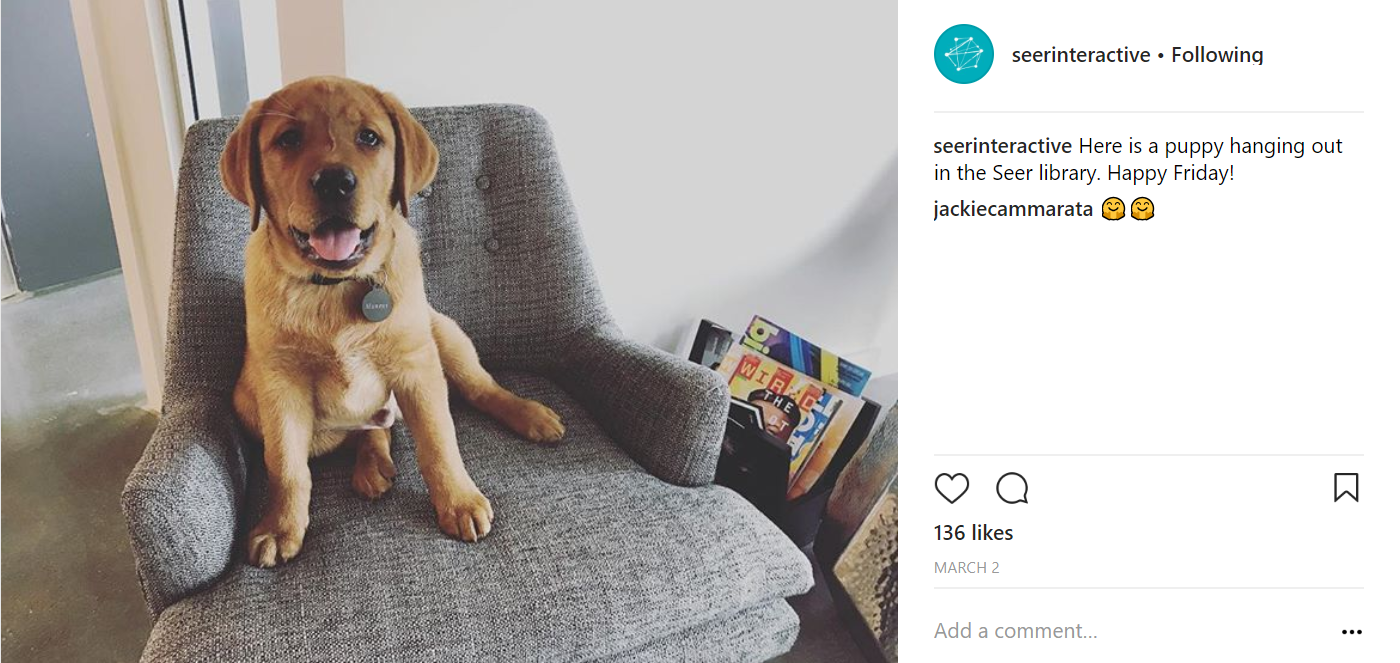 Learn more about our local animal shelters:
Philadelphia
San Diego
Puerto Rico
We decided to make a contribution to The Sato Project following the aftermath of Hurricane Maria
Check out more photos of dogs around our offices on Instagram with the hashtag #dogsofseer.
Photo Credits: Steve Eng from Umbrella Photography(Philadelphia) and Ryan VanValin (San Diego)