About our Guest Author
This is a guest post by Erin Butler, Freelance Writer & Accountant.
Erin Butler is a freelance writer who works in accounting as her day job. Though she loves numbers, she has wanted to be an author since she was 8 years old and will hopefully finish her first novel soon. She is the mother of two children and an avid crafter.
---
Utilizing online storefronts is becoming a common trend for businesses in our global market. There are many options for selling products online, from having your own website to selling second hand on another party's platform. Leading the way in these sales, Amazon has become a giant among online retailers.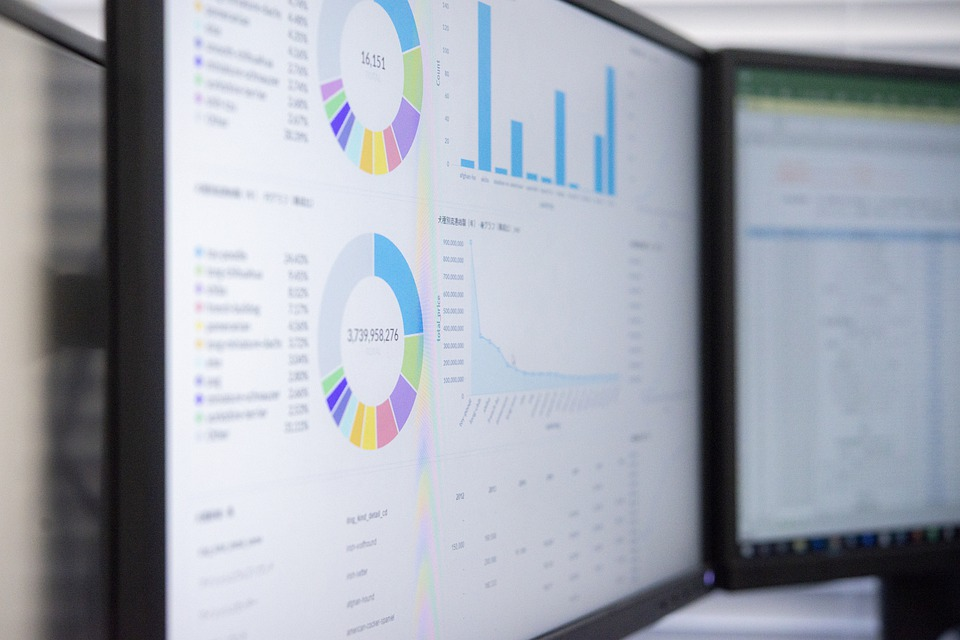 Buyers the world over come to Amazon to find good deals or exciting products. Being a leader in the online sales market attracts many people to them, making it an optimal space to get large volumes of traffic if you use it properly. As a seller, there are many tools at your disposal to maximize your sales and profits while using Amazon as an option.
Many sellers can be overwhelmed with the prospect of finding the appropriate assistants. With such a large landscape, it can be difficult to know which tools are truly helpful. Read on for information on resources you should know to help analyze the market on Amazon.
FBA Fee Calculators
FBA or "fulfillment by amazon" is one option for servicing your clients through Amazon. This system allows you to send products out to Amazon fulfillment centers, where it will be dispersed to buyers. Amazon takes care of picking, packing, and shipping from there.
There are, as you can imagine, fees for this service. The fees include storage space to keep your product on the fulfillment center floor and fees for the orders being fulfilled. Estimating and keeping track of these fees is essential for making sure you are pricing items appropriately.
Synccentrics offers an awesome tool to help with these fees. Synccentrics Amazon FBS fee calculator lets you search singular items or upload the products you're selling in bulk and get results. This calculator not only estimates the fees Amazon will charge for the FBA service, but will also calculate revenue, and profits for the items entered.
Competitor Research
Due to the sheer size of Amazon's marketplace, there is a lot of competition. Trying to keep track of all competitors while running your business is a difficult task. There are several pieces that need to be tracked when dealing with competition.
Though pricing is an important point in researching your competitors, it is only one part of the items you need to know. Keeping track of a competitor's sales data can be beneficial in noticing buyer trends before getting into a new product. It's also a good idea to run an analysis of reviews of the products being sold.
Other items like keyword marketing and product branding can impact the sales they are making. To keep your merchandise on top, you'll need to utilize the data your competition can provide. Keeping track of all of these key points can be overwhelming, but there are tools available to cut down on the workload.
An option for competitor analysis is the Amazon Competitor Research Tool provided by Sellics. This tool has a specific seller edition that tracks the sales and pricing of other sellers to help you come out on top. It will also track price trends, to assist in making good pricing decisions.
Keyword Analyzers
Keyword searches are extremely common internet functionality. They are used for the marketing of all types of products through the use of search engines and marketing strategies based around them. Their use on Amazon may seem different but is essentially just the same thing.
As with all search engine algorithms, there are certain things that will get your item pulled up more frequently. In Amazon's case, they place a priority on items that have a good selling history. If you frequently have views, but no purchases, your product will get moved farther down the list when related keywords are searched.
In the search of keywords is where you will make your sales. The most important piece is to include the appropriate terms in your product title. Brand, item type, and amount of item included if a pack are vital to the discovery of your items.
A keyword analysis tool that can be instrumental in getting your product found and purchased is Sonar. This product will allow you to type in the keyword or ASIN you are curious about, and produce results of the frequently paired words and prevalence of the chosen word. It can be paired with the Sellics tool mentioned above to then provide keyword rankings for your product.
Review Analysis
Many essential elements of performing well on the Amazon marketplace come back to reviews. These are feedback left by customers for products they have purchased, and therefore give you insight into the desires that are or are not being met. This vital element will help you tailor your product to the market.
Another crucial part of the Amazon review structure is how other customers interact with existing reviews. Due to the fact that online shopping limits product interaction, buyers are becoming increasingly dependant on peer reviews of products to help them make purchasing decisions. Having a handle on what issues are popping up with a product, and coming up with solutions that satisfy the customer will make sure you stay highly ranked in the search listings.
Feedbackwhiz is a product for helping sellers manage their product reviews. This tool is capable of reaching out to customers to encourage reviewing, as well as giving you notification of poor reviews, so you can address them with your customers quickly. With this tool, you will be prepared to set your product up to become a well-loved option for consumers.
---
Conclusion
Having the right set of tools in your pocket is essential to navigating the Amazon marketplace. With a large, competitive sector, going after success alone is nearly impossible. The best strategy comes with multiple facets, making time-saving tools priceless allies.
By employing analytical tools in the sectors of FBA, competitive analysis, keywords, and reviews you are sure to make your Amazon product line a success!
Sign up for our newsletter for more!