In September 2018, Pinterest reported that 250 million people used the social platform every month, which is 25% more than the number of people who used Pinterest in September 2017. This year-over-year growth is astounding since Pinterest is a lot younger than other social platforms (launched in 2010). Pinterest has become another vital channel to reach prospects or current customers and be a touch point in your consumer marketing funnel.
Besides Pinterest having hundreds of millions of Pinners to reach, Pinterest ads allow you to reach your business goals. Whether you are looking to build brand awareness, increase sales of your e-commerce products, or generate leads on your website, Pinterest advertising can help.
Starting to advertise on a new channel can be tough, so if you are a marketer looking to start using Pinterest ads, we are going to share the dos and don'ts to getting started.
Dos & don'ts of getting started with Pinterest ad campaigns
Dos:
Implement the Pinterest tag to every page of your site to track user behavior on your website after someone clicks on your Pinterest ad.

Other benefits of the Pinterest tag include:

The ability to measure the effectiveness of your Pinterest ads towards your goals and KPIs (key performance indicators).

The ability to examine user behavior across all devices.

Better understand your audience and develop more refined audience targeting strategies because the tag collects data on users who interact with your pins or ads.
Utilize conversion tracking to show the success of your Pinterest ad or campaign. Similar to Twitter,

you can measure conversions by setting up specific events in your Pinterest tag to track different types of actions.

You can track the following events, or "actions": signups, video views, category views, page visits, searches, when products are added to a cart, checkouts, and lead gen activity.
Understand your target audience before developing an audience targeting strategy for your campaign.

If you do not have any insights or general knowledge about your current customers or target audience, Pinterest has a few tools that can help you determine your audience strategy.

If you or your company already have a Pinterest business profile, you can check out the

Audience insights tool

through Pinterest analytics to learn more about who your audience is and what they are interested in.

If you or your company are brand new to Pinterest, you can review Pinterest's

insights page

to learn about the different types of people who are already on Pinterest and understand how to reach them with your ads.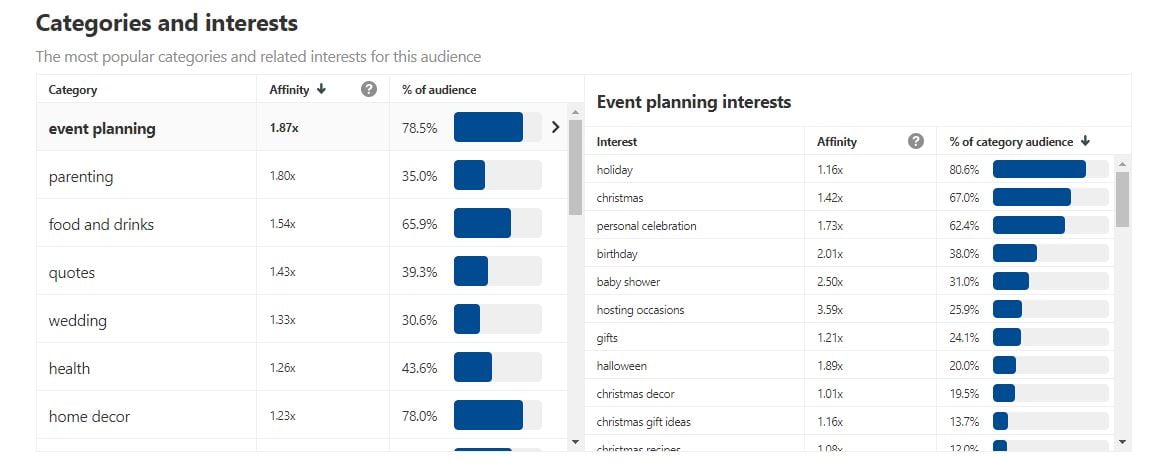 Create an audience strategy based on your campaign's goals.

For example:

Goal:

increase brand awareness with prospects.

Audience strategy

: use keyword, interest or lookalike targeting.

Goal

: drive traffic to your website from users who have engaged with your brand previously.

Audience strategy:

use the Pinterest pixel to remarket to website visitors or people who have engaged with your pins.

Goal

: generate more purchases from current customers.

Audience strategy:

use your CRM list with current customer email addresses to show ads to your customers.
Drive more engagement by taking advantage of holidays or special events that correlate to your business and goals.

User engagement and pin activity on Pinterest increase leading up to and during holidays and special events. You should run relevant Pinterest ads during these periods of increased engagement because you could have a greater potential to reach more pinners.

Goal

: increase sales of your Mother's Day greeting cards.

Strategy

: develop creative ad copy around Mother's Day and drive users to a Mother's Day related landing page.

Goal

: generate leads targeting Superbowl fans to put into your customer funnel.

Strategy

: create ads related to the Superbowl that entice users to click on the ad to go to your site. Then you can retarget them across different digital initiatives.

Goal

: improve brand awareness and drive more traffic and page visits to your new holiday blog post.

Strategy

: promote your new holiday blog post with relevant images or video and ad copy.

Test different ad formats to see what format drives the strongest engagement with your audience based on your goals.

There are multiple different Pinterest ad formats, some include promoted pins: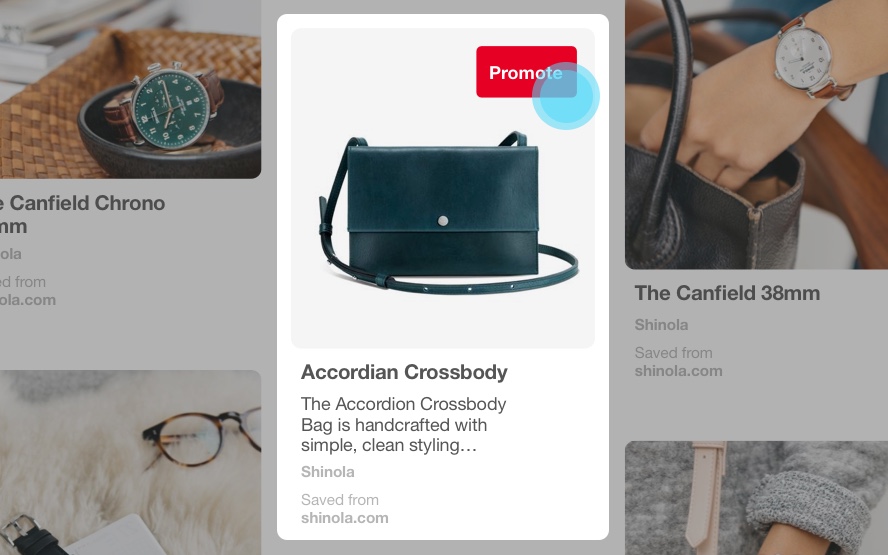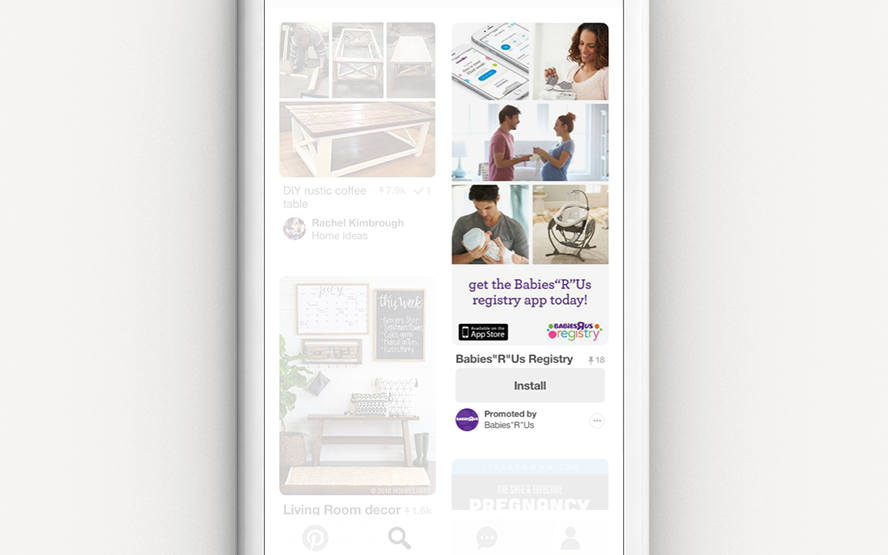 Don'ts:
Do not start advertising on Pinterest without having your business profile set up.

There are a few basic steps you must complete to set up your business profile that allow you to advertise and gain credibility with pinners.

For example, you will need to claim your company's website, add a profile cover, complete profile details, create an advertiser account, and more.
Do not launch a Pinterest ad campaign without knowing the campaign goal or having measurable KPIs to gauge performance.

For example,

Goal: drive revenue and transactions

KPIs: revenue, transactions, and ROAS

Goal: drive traffic to a service-related page

Goal: have prospective customers or clients contact you

KPIs: lead gen form fills
Do not launch Pinterest ads without having at least a few boards with multiple pins.

Overall, having boards with relevant pins and content will help build credibility and authority with potential customers which will increase the likelihood of them engaging with your brand.

Boards should be uniquely organized and eye-catching to browsers or prospective customers.
Do not use website pages or landing pages for your ads that are not mobile friendly.

If your website has a slow load time, does not load at all or renders poorly on mobile, it will hurt the user experience and likely cause the user to leave the page.
Once you have launched a campaign, do not let pins go stale by refreshing the creative (image, ad format, and ad copy) every 2-3 weeks.

If you do not have the resources to create new creative often, then aim to refresh the ads every month. Naturally, pinners will get tired of seeing the same pins and will be less likely to click on the pin if they continue to see it.
Conclusion
Advertising on Pinterest opens businesses up to a whole new world of consumers who are ready to engage with new content. Now that you're set with the dos and don'ts of Pinterest, start building your brand on the platform that hosts 250 million individuals each month.
If this article has gotten you excited about the potential of Pinterest advertising for your business and you want Seer's help, contact us today!