Meet Katie Myers
People Lead, Paid Media | Musician and Amateur Denver Tour Guide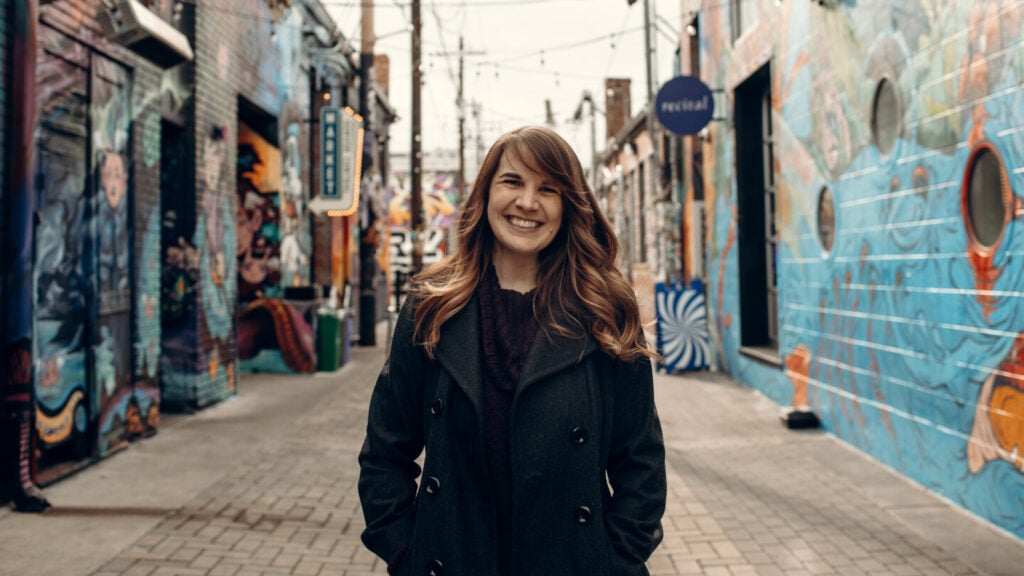 Where do you live? What should we not miss in your city if we come to visit?
I live in Denver, CO! Everyone hears about Red Rocks and Rocky Mountain National Park, which are absolutely must-sees, but one of the many things I love about Denver is the day-to-day living. So many great coffee shops, breweries, boutiques, and friendly faces. I could give endless recommendations.
How did you end up working at Seer?
I ended up at Seer kind of by accident, actually.
After working my way up through two agencies managing both people and client accounts, I intended to leave agency life and focus on employee development. However, the job market had other plans.
"I found Seer through hunting for contract options to fill the gap and ended up falling in love with the employee-first culture, values-based business approach, and the people who reflected that."
Now I get to merge my decade of advertising experience with my love of people development!
That's exciting! How would you describe what you do for work?
I'm a Paid Media People Lead, which is a newer role for Seer.
I am completely internal-facing and focused on managing and mentoring a team, as well as helping refine training, onboarding and employee development processes for the department and company as a whole.
I'm grateful to be able to say that it's my dream role and I can't wait to continue to develop it in partnership with the other incredibly talented people at this company!
Can you share more about what day-to-day life looks like as a People Lead on the Paid team?
The details of each of my days are different, but the anchors are the same: maintaining an attitude of listening and learning, and making sure I do everything in my power to help support my team members and coworkers as I live into my role.
"Agency life can be hectic, especially with the current state of hiring, but it is also where I've witnessed how people come together to support each other so that no one feels like they're on an island."
It's great to feel connected, even while remote.
What are some of your favorite things to do outside of work?
You can usually find me picking around on the guitar or ukulele and singing, hanging out at home with a good book or my journal, grabbing a beer at the brewery up the street or checking out live music and food spots around Denver!
Favorite quote or piece of advice?
I had an intro coffee with a woman who would end up being my boss at my second job.
She had said "this is advertising, we're not saving lives", and I just remember thinking "wow, I want to work with a boss who has that mentality vs. my current boss who is working until 11pm each night".
It felt freeing to know that I could still do good work while also balancing real life, and I think of that when I need to put my job into perspective or when I need to help others set work boundaries.
Want to Work with Katie?
Check out the data only we can give you on what make Seer a great place to work (in addition to Katie, of course!).
Roles from entry level to industry veterans available in Philadelphia, San Diego, or Remote:
Join our Talent Community for Career Advice & Digital Marketing Happenings:
Interested in learning more about careers at Seer and in digital marketing? Sign up for our monthly careers newsletter here.