In Paid Search, negative keywords are quite positive despite their name. Utilizing negative keywords can help improve your reach, reduce your advertising costs, improve your ROI/ROAS, and more. If you are unfamiliar with negatives, I recommend checking out my colleague Nick's post which walks you through negative basics like negative match types, keywords lists, and more.
As I'm a big fan of visuals, I wanted to share with you a few examples of areas where negatives would have been beneficial to ensure I was shown relevant ads:
QUERY 1: Sympathy Gifts for Men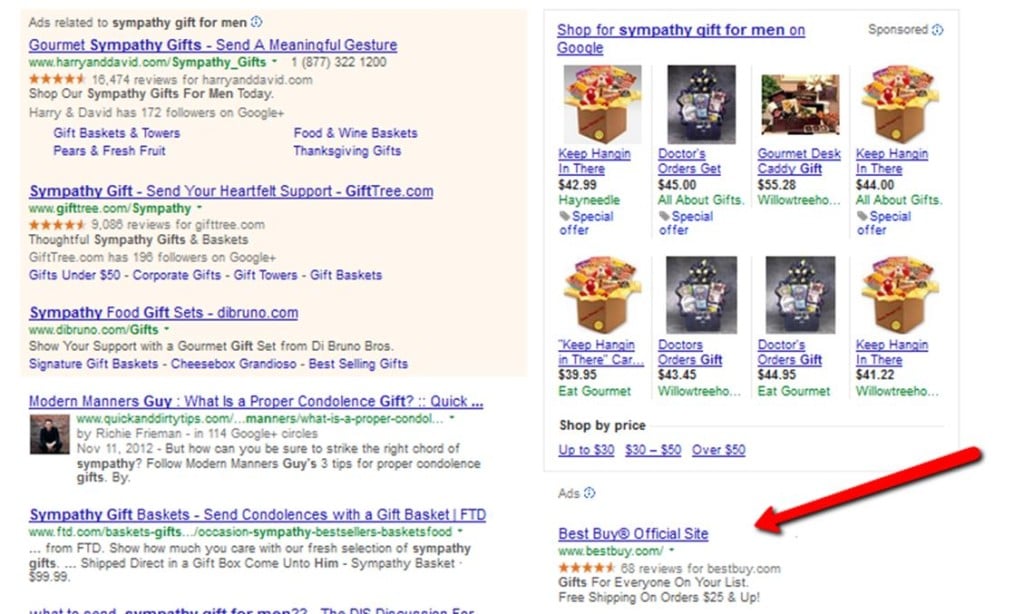 While electronics may be a sympathy gift for some, I'd definitely consider sympathy a negative Best Buy should consider adding.
QUERY 2: Business Checking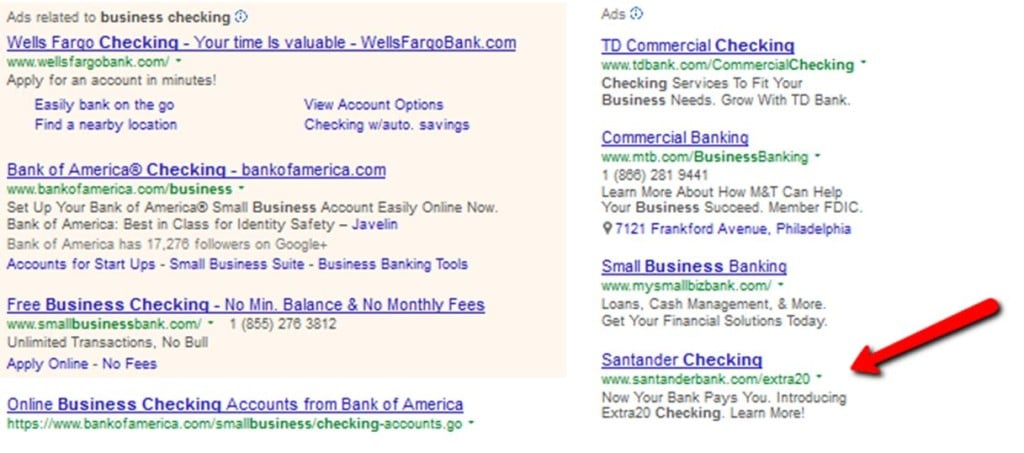 While this one isn't as obvious at first, Santander is directing me to their personal checking page, instead of their business banking pages. Santander should negate business from their personal checking campaign.
QUERY 3: Dog Walker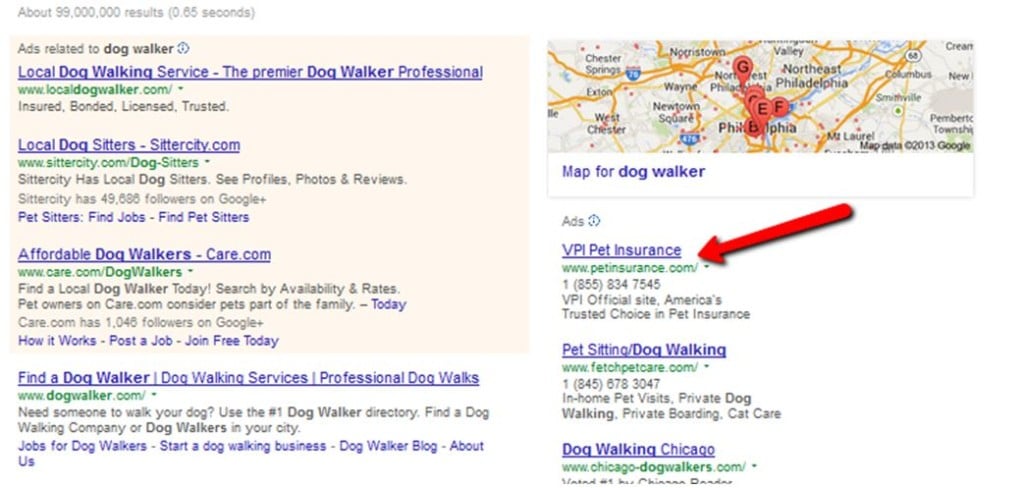 Finally, while searching for a dog walker service I'm shown an ad for pet insurance. While pet insurance is relevant in that I have a pet, it's not the pet service for which I am looking.
In addition to likely contributing to inefficient spend for Best Buy, Santander, & VPI, not negating these terms ads could potentially create searcher frustration. While searcher frustration is immeasurable, it could have lasting impacts or cause users to go to a competitor. For example, Best Buy could be viewed as insensitive given that electronics aren't the best gift to send to a grieving family.
Outright and outlandish negative keywords might not always be the case. In some instances, it could be a case of poor flow between keywords, ad copy, and landing pages. Poor flow can occur at various degrees:
In Santander's case, business checking is likely a relevant product to their business banking department. So it's the ad copy and landing page which lead to a poor user experience given that both focus on the consumer product. While users could find likely find this product on Santander's website, some users may drop off or go to a competitor given the extra work and clicks involved to find the relevant pages.
In other cases, it could be part of an "outside the box" test. While this is likely a stretch, perhaps VPI is bidding on dog walker because they feel that they have already covered the entire "pet insurance keyword" market. Given that users searching dog walker likely have a dog, VPI could assume that these terms contains searchers in their target audience. Where I would view them as falling short, would be their generic ad copy. Ad copy such as "Your Dog Could Be Injured On A Walk. See How VPI Can Help. Contact Us!" would help me make the connection between my query and their product. Without that, I'm not sure how their product and my query connect.
I hope this post has helped you realize the importance of looking for outlandish negatives and strong flow between keywords, ad copy, and landing pages.
Happy negating!