1) Google Acquires Looker
Acquisition Details:
On June 6, 2019, Google announced its acquisition of Looker, a business intelligence and analytics startup. The acquisition is set to complete at the end of the year.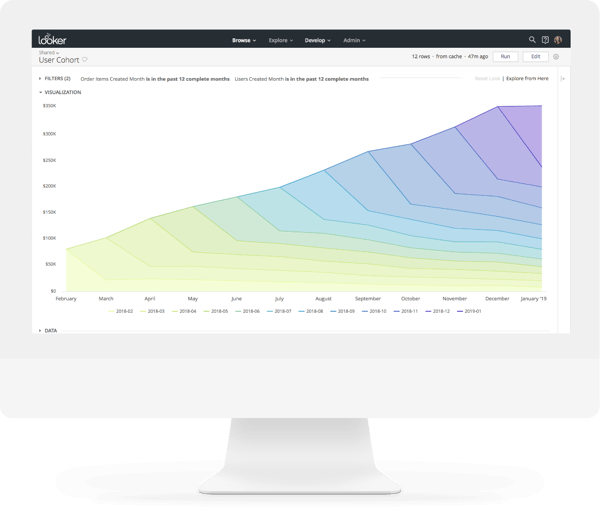 Acquisition Features:
With this acquisition, Looker will join the Google Cloud Platform (GCP) to provide a full end-to-end analytics solution that collects, analyzes, and visualizes data.
A popular use of this acquisition is combining Looker with Google's BigQuery. For all of the acquisition details, download Google's PDF announcement here.
2) Salesforce Acquires Tableau
Acquisition Details:
On June 10, 2019, Salesforce announced its purchase of Tableau, a data visualization software company. The acquisition is set to complete at the end of October 2019.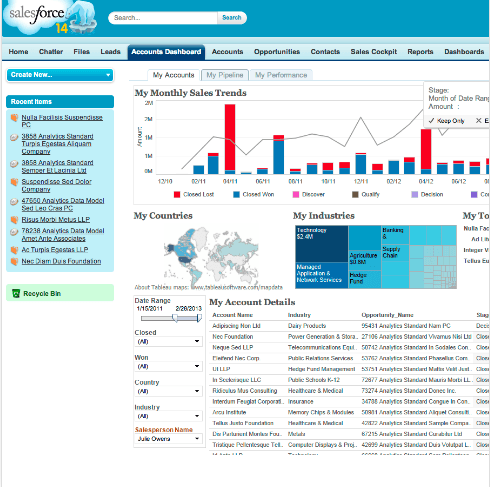 Acquisition Features:
Salesforce plans to roll this out as a part of Customer 360, pairing Einstein's artificial intelligence (AI) with Tableau's analytics and visualization capabilities to further enhance the platform with AI-powered analytics.
Tableau's Salesforce Canvas Adapter helps sales teams visualize data when they need it most - right in their Salesforce instance.
What Do These Acquisitions Mean For Digital Marketers?
Although we're not 100% sure yet how these major acquisitions will impact digital marketing and analytics - our top questions are:
Will connectors and integrations in these tools be easier than ever before?
What does this mean for the Google and Salesforce partnership?
We do know some of these features will be available before the acquisitions are complete - but we'll obviously know more once the ink has dried on these electronic signatures.
In the meantime, Seer will continue to follow these announcements as they develop and keep you ahead of the curve with what they both mean. We're excited to learn how we all can start to leverage these changes as their value propositions becomes more known.
Let us know your thoughts and any immediate questions in the comments below.