How to Prepare for Your Next Big Meeting: Checklist & Tips
Meetings range in scale for any organization, from quick one-on-ones to touch base on a project to quarterly business reviews or contract renewal meetings.
One-on-ones are often casual in nature, not requiring a hard agenda and typically focused on a few strategies and tactics. Because of this, they don't necessarily require a ton of preparation. On the other hand, when faced with a more structured or formal meeting, like a QBR, preparation is crucial for the meeting's success and productivity.
For those types of big meetings, whether you're presenting to your leadership team in your organization or meeting a new client stakeholder for the first time, we've got some tips for you to ensure you've crossed all your T's and dotted all your I's.
Checklist for Preparing for Your Meeting
To set the stage, the meeting has been confirmed, and all invitees have a hold on their calendar. The location and timeframe for the meeting is set. Now what? To begin preparing, use the following checklist items: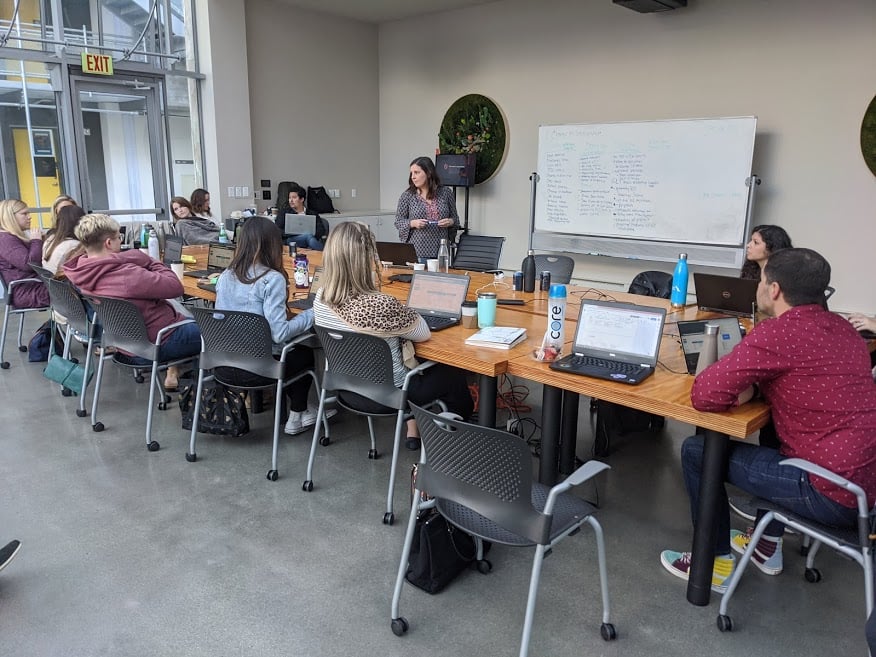 Confirm an Agenda & Objective with All Stakeholders
This step is relatively straightforward but oftentimes overlooked. By confirming an agenda with your boss or client, you're able to frame exactly what you need to prepare to present and you're managing the expectations of the attendees.
Are you looking to review last year's performance? Do you want to discuss the opportunities still on the table for next year? Are there challenges and obstacles to be addressed? Can you workshop any new ideas?
If you can, this is an opportune time to get on the phone or have a quick one-on-one with the stakeholders to whom you're presenting. Discover what they want to review and get out of the meeting. Pick up on what they really care about to ensure you're covering it in your meeting materials. Make sure you're speaking the language of your audience.
Establish Attendees & Assign Roles Accordingly
You know who is coming to the meeting, but what role does each person play? If you're on an account team at an agency, who will be kicking off the meeting? Who will be walking through a live demo of a product or dashboard? What attendees will be responsible for taking meeting notes and recording action items? Having these roles assigned way ahead of time will not only avoid any confusion come time for the meeting to start, but it will also allow yourself or your team to delegate and collaborate effectively without shifting too much of the workload onto one person.
Hold Multiple Internal Meetings with Presenters to Review Meeting Materials
If you're creating a presentation deck, you'll need to do at least 2 walkthroughs with your team. This allows you to properly set the flow for the deck, brainstorm ways to enhance it or cut it down, ideate opportunities to really wow the client or team you're presenting to, and ensure everyone knows what slides they'll be owning. Once your initial internal check-in is complete, make sure that you're executing everything discussed in preparation for the next walkthrough.
Create an Accusation Audit to Anticipate Roadblocks or Challenges
As you're finishing up your presentation, use what you know about the meeting attendees to anticipate questions or challenges that may arise throughout the discussion.
Will your boss wonder why performance isn't higher than it is? Do all the meetings attendees really understand what work you're doing and the value it's providing? Will your client expect to see the ROI of their investment in your services? Has your client had previous bad experiences with another agency, leaving a bad taste in their mouth? Is the leadership team expecting to see hard data to back up your claims and insights?
Anticipating all possible scenarios and ensuring they're either addressed in your presentation or in your back pocket in case they come up will allow you to be as prepared as possible to control the meeting.
Send Meetings Materials to Relevant Stakeholders Ahead of Time
This is a commonly known best practice but isn't always immediately obvious. Send the meeting materials to attendees in advance to get their feedback, especially if there are agenda items or slides that could be off-putting.
💡 For example, we recently sent a deck to a client, and it contained a blank slide with 4 columns. We intended this slide to facilitate a brainstorm but didn't want to catch our client off guard by springing it on them. This allowed our client to bring ideas to the meeting and resulted in a more productive conversation.
Consider What the Major Learnings & Takeaways Should Be
Envision a successful meeting. What does that look like for you and the rest of the attendees?
This goes back to your meeting objective but takes it one step further. Even though you may be hitting on all the points outlined in your agenda, you'll also want to ensure you're getting your points across effectively.
Ask yourself, "What do I want the one or two major takeaways to be from this meeting?" It could be worth including an executive summary in your presentation with exactly those takeaways to really hit it home.
Sign up for our newsletter for more posts like this - delivered straight to your inbox!