In today's age, the internet and business go hand in hand. The internet is an extensive platform filled with content that leaves consumers to their own devices. They must scavenge the web to find services or products to fit their individual needs. In this scenario, company owners are left asking the age-old question: "How do I stand out amongst my competitors?" That's where digital agencies come in.
What Is a Digital Agency?
A digital agency can be defined as a firm that is focused on results-based marketing over a digital platform for its clients. By implementing content marketing, SEO, and lead generation, ROIs are monitored to optimize peak performance of a company and create brand awareness and visibility on search engines like Google leading to impactful results.
Essentially, we make it easy for potential customers to find you and get your brand known!
What Can A Digital Agency Do For Your Business?
SEO Optimization
Leaving SEO to the experts is pivotal to your business. Bad SEO practices will leave you unranked and unseen by your target demographic. The best practices of SEO ultimately get you where you need to be on your site to start ranking and get your service or product to the people who actually want your product!

Digital Strategy
Each company is different, so the strategy should be different. Digital agencies carefully curate individual marketing plans for each client they encounter. Some call for intense re-design of websites, but are strong in content, whereas others might lack in their content, but have an excellent website. It all depends! Just like us, businesses are unique too.

Target Market Analysis
Only agencies can do a true in-depth target analysis. Unless you want to pay for premium software, it's best to leave it to the pros to take care of your site and competitor audits.

Pay-Per-Click (PPC)
Creating informed campaigns is a must when trying to reach your target demographic. Ultimately, digital agencies should have the capacity to target your market, cut costs, and increase your conversion rate. A reputable agency should require that their team members are both Bing Ads Accredited Professionals and Google Ads Certified. Being a Google Premier Partner and a Microsoft Advertising Elite Agency Partner is also a great sign that an agency is equipped and qualified. Who wants to trust a company without industry qualifications?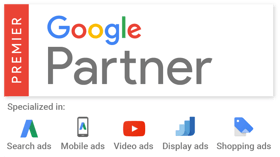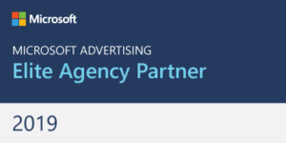 How To Pick the Right Agency for Your Company
By doing a quick search on Google, you should be able to see a couple of options in your area. Those who show up higher indicate thoughtful SEO and PPC practices, which means they are good at what they do.
Another indicator is the service selection and case studies. Are you a large business? If so, look at their past successes and see if their clientele aligns with your company goals.
Last, get to know the team you'll be working with. Does the marketing team consist of the type of people you would get along with? Do they share your same goals and will you be happy to work with them? You will have to be in contact with the team quite often, so picking people who have clear goals and great communicative attributes is a must.
To sum it up, businesses' brand growth is never finished. There is always room for improvement and digital agencies can get you to where you want to be by improving brand visibility and targeting interested consumers.
If you'd like to work with an agency that approaches client relationships this way, contact us today to see how we could elevate your business!