This week I happened to notice that Seer's Screaming Frog Guide had sitelinks appearing beneath it when I searched for "screaming frog guide." What made it particularly interesting is that these sitelinks didn't point to other pages - they merely pointed to marked up H headings within the page itself.
In the post, I'll dive into:
Google sitelinks are a land grab - they take up a big chunk in the SERPs and your competition has a lower chance of appearing above the fold, or even on page one. Anytime you can get your website's pages to take up more real estate in the search results is always a good thing. Not only does it bring more attention to your brand, but it also knocks the next result lower on the page. I pinged Barry Schwartz at Search Engine Round Table, who wrote about the return of sitelinks, but let's dig a little deeper.
How to get organic sitelinks and what makes them different in 2015
So really...what's new here? Firstly, we're seeing the reintroduction of the single line sitelink format.
Secondly, sitelinks have normally been reserved for top level domains and featured links to subpages of those sites. In this case, we're seeing a low-level page (a blog post) with its own set of sitelinks.
Thirdly, the sitelinks here don't link to other pages, they link to specific H headings within the page. The screenshot below displays an example of this:
In this instance, there's a shortcut menu at the top of the blog post that offers users the ability to jump to a specific heading lower down on the page. The three sitelinks featured are the first three consecutive menu items featured on the page. While this development may be in testing, it's interesting to see what criteria Google is looking at to determine what search results are granted these additional rich snippets. It's especially interesting that the long form content pages currently being granted sitelinks have one major common denominator: lists of links. Traditionally search engines have frowned on pages that are packed with links. However, pulling through H links in the SERPs indicates that Google is looking more and more to ranking digestible, user-friendly content. If long form content, like the screaming frog guide post, includes links that allow a user to quickly find what they are looking for - it makes sense why Google would choose to rank the page highly.
History of Google sitelinks
Let me elaborate: sitelinks are not new by any means. Google introduced them way back in 2006 and has modified their appearance multiple times ever since. No matter the design, sitelinks have always been known to be very desirable to digital marketers - including both organic and paid search marketers. Originally, sitelinks appeared as a two column block of four results each, for a total of eight links that appeared below the first search result.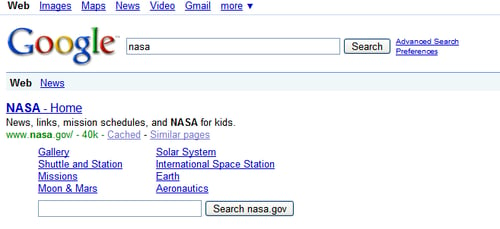 Image courtesy of Google Webmaster Central Blog
Circa 2009, Google changed that and additionally offered a single line of three to four links to results in multiple positions - not just those occupying the number one spot.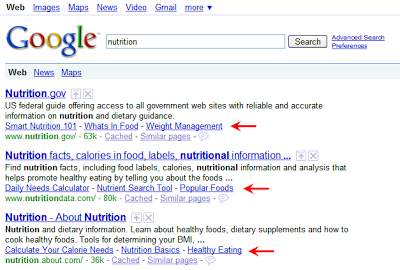 Image courtesy of Google Webmaster Central Blog
Always testing different formats, Google changed the design again in 2011 adding meta descriptions to the two column sitelink format, and allowing up to twelve links instead of the standard eight.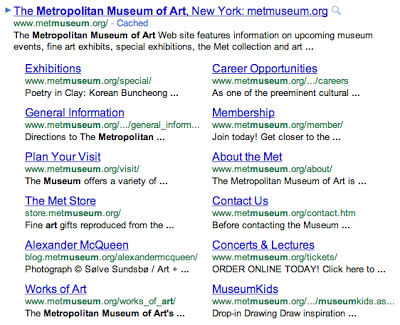 Image courtesy of Google Webmaster Central Blog
Somewhere between then and now Google seems to have settled on the design we're most familiar with now. They did away with the green URLs and now present a six pack orientation - two column of three links, each featuring a short description.
Testing of sitelinks throughout the years
Google has repeatedly (and not surprisingly) claimed that sitelinks are chosen by an automated algorithm. Let's look at a few other examples and see if a pattern develops (Hat tip to Twitter user Naman Dwivedi for turning me onto some of these search strings).
For that "screaming frog guide" query, Screaming Frog also has sitelinks, so let's look at their page. This page is also a list of links, with General, Configuration and Tabs appearing as hyperlinked H2s (Google appears to use the destination page's title over the anchor text).
In this query for "adsense guide" the second result features three sitelinks as well.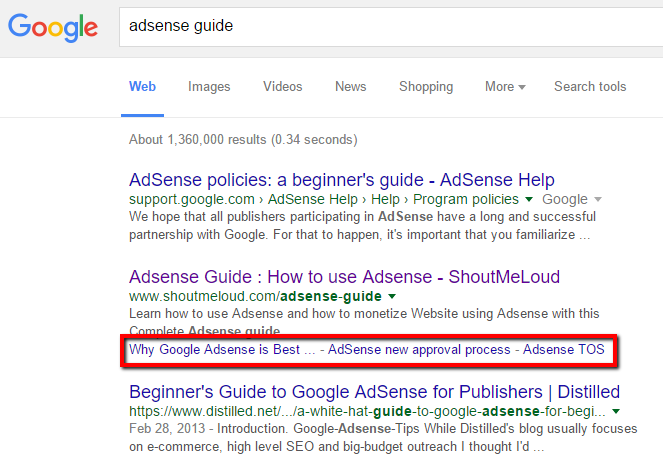 Investigation reveals that these three links pulling into the SERPs are from content grouped together in a bulleted section of links much lower on the page.
A query for "crazy egg guide" turns up a similar scenario, with the second result featuring three sitelinks as well.
This page is almost entirely links. Two of the sitelinks appear in the first block of bulleted links, but the only "Contact" links on the page are in the header menu and sidebar.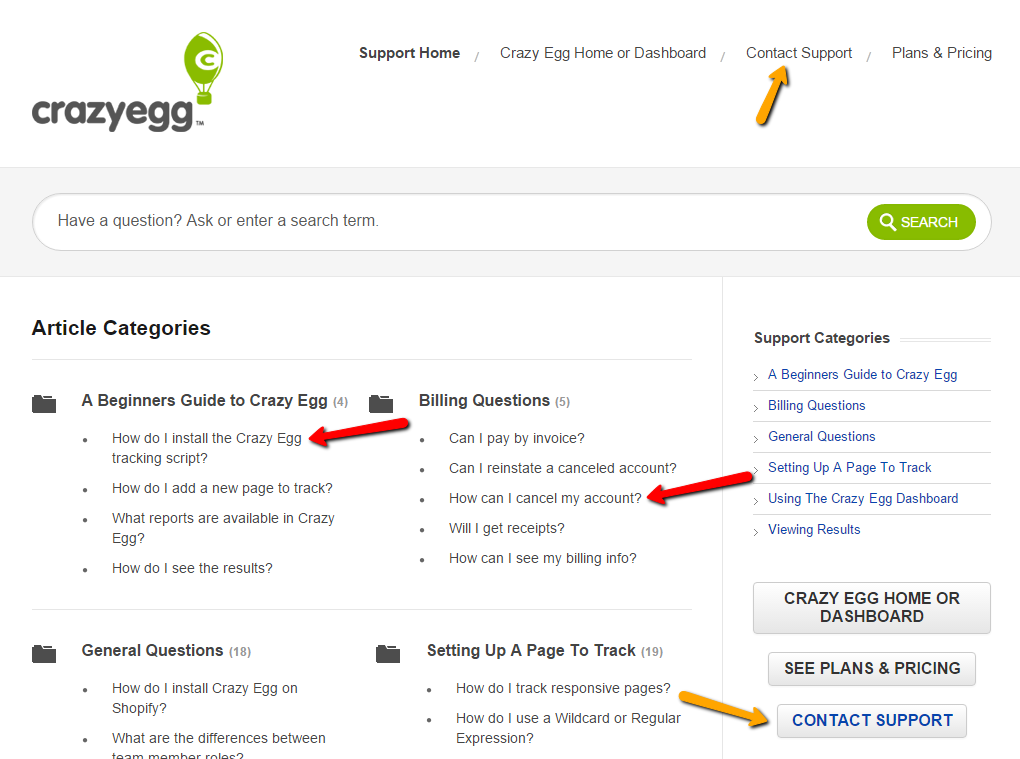 Based on these pages, we can identify a few common denominators and draw some basic conclusions about the "new" sitelinks:
Sitelinks Common Trends
The most common theme was that pages with closely packed blocks of links seem to be receiving sitelinks. I looked at some of the other pages ranking for these queries (that didn't have sitelinks) and they did not have lists of links on the page.

Some of the link lists had bullets, but others didn't, so that doesn't appear to be a requirement (but it may help indicate that a group of links are in list form).

Some of the sitelinks were marked up as H2 headings, but not all.

Queries featuring sitelinks appear to be easily replicated by different users across different IP addresses and even geographic locations.

Results with sitelinks most commonly featured three links, although instances of four have been spotted.

Find any interesting patterns in Google's newest sitelinks? Share your thoughts in the comments below or shoot over a tweet to me, @berkleybikes.