What's the point of product reviews for SEO and leveraging relationships with bloggers and influencers? Links? Branding? Building trust? Ultimately, revenue. Every piece of SEO should be related back to increasing revenues for a website. Today we'll discuss how to leverage your existing third-party relationships to drive revenue through product reviews.
Understanding Google's Guidelines around Link Schemes
In 2013, Google added exchanging goods or services for a link to their guidelines against link schemes. It also includes sending someone a free product in return for a link.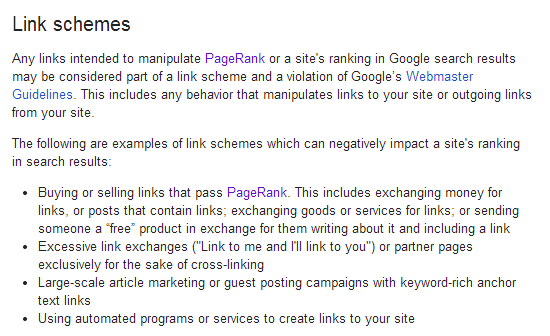 (Google Webmaster Tools)
The main reason many SEOs do reviews is for…..links. They have quotas to fill & demands from managers/clients. Exact match & varying the anchor text around your main keyword can still work as of September 2013, but for how long?
SEO Reviews for Links are a Thing of the Past
Fast forward to 2020, and this approach is a thing of the past, but there are still ways to leverage your existing relationships to promote your products and reach your target audience.
Some reviews drive a little revenue. But eh, by using rafflecoptor you can help reviews + giveaway to drive up social numbers which may or may not have a determined value to the business.
Let's stop worrying about followed links with anchor text. Let's stop looking at inflating social numbers as a false positive of success. Here are the examples. We haven't tested the second one, so have at it.
Two Proven Ways to Drive Revenue from Product Reviews
1. Create a Giveaway to Generate Product Interest
SEER did a giveaway with a client who sent a pair of shoes & paid for a review on a fashion site. It didn't matter that the links were followed or nofollowed, the real story was that the shoes were a sought-after item and people wanted them. Bad.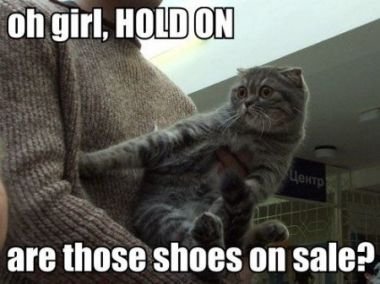 We found a product we knew would draw interest. Not an iTunes card interest, but the type of interest a $400 pair of women's shoes would draw when promoted on a site all about women's fashion.
To enter, we didn't want Facebook or Twitter followers, we wanted that audience to come to our site & have an experience. We wanted that audience to see the high quality shots of these sought after products and create an excitement about our client & our giveaway.
TO ENTER: 1. Visit the site. 2. Find a pair of shoes you love. 3. Enter by leaving a comment about that pair of shoes on the contest site. 4. Hold breath until winner is announced.
Connecting with the right audience produced the following results:
Comments: 500 Visits: 1700 Pageviews: 12/visit (50% above site avg) Facebook shares: minimum Twitter shares: minimum Pins: 100+ Revenue: $3000+
Provide a sought-after product review to a related site with an interested audience and you get some decent metrics.
$3000+ in revenue made us back the cost of the product and to get it on the site. Success! But we also had 125/500 comments come from people with websites. Mainly fashion websites. And we knew exactly what they wanted. This is the opportunity to form new relationships with more shoes.
2. Offer a Price Guarantee Strategy in Your Product Review
The second example is of a giveaway on a third party site that increases revenue that I have not tested yet, but why not share it? If someone wants to comment with this type of a test below, I'll gladly update the post to link to it. This strategy includes offering a lowest price guarantee to a site's audience to generate buzz for your product.
This works if: 1. Your company has a price match guarantee. 2. You have low prices. 3. You sell a product that people need & they need often. If you sell sell vitamins, contact lenses, salon/beauty products, office supplies, etc., then I think this is worth a test.
Step 1: Find a site that has an audience that uses your product
I would look to disqualify sites that post multiple times each day and/or have minimal interaction with their existing posts. You need an active audience. I would also avoid bloggers who label themselves as high maintenance; it's usually true.
Step 2: Set up a review of your product or company
This will require pitching a few sites. Be a real person, show that you're a great brand, offer a worthwhile incentive to the site & if you can't think of a good one, ask them what their readers would respond to best. One thing to note: if you have poor customer service then this probably won't work well for you.
Step 3: Define how to enter
This is the most important part (I bet you're thinking "it better be, the first two steps are old news.) To enter, have people go to your site & comment how much money they would save buying from you vs their current retailer. If you have a lowest price guarantee, the comments will bring a realization to everyone who enters that they will either save money through your current prices OR spend the same amount they are now with potentially better customer service.
Comments turn into calls to action that put the potential converting visitors into the shoes of already owning the product.
What if My Company is a Charity?
Lets say you're one of the thousands of animal shelters out there. Hold a contest with an audience that would be open to adoption. To enter:
Visit the animals page.
Select a dog or cat that reminds you of an old family pet or friend's pet.
Write in a story about a great memory you had with that animal.
This obviously appeals to the emotional side of the visitor. It's not just blindly "follow us on Twitter, like us on Facebook."
So, Do Product Reviews Really Help SEO?
SEO product reviews without followed links aren't about SEO at all, they're about defining the ROI of the review/contest.
If you're looking for more to read up on, visit seerinteractive.com for case studies and details about other strategies.