Five cross-industry thought leaders will be speaking at the Search Church on how they've bridged silos to build marketing synergies, like using social media to amplify SEO efforts or paid search to jumpstart content strategy. Whether you or your company is active in online marketing/advertising or is interested in learning to better manage your online presence, this event is the perfect opportunity to get cutting-edge insights and free consulting, while networking with fellow marketers. All admission will be donated to a charity nominated by each of the speakers. Event attendees may choose which charity they would like to support at the event.
To Register: http://seerinteractive.ticketleap.com/breaking-down-the-silos3/
Speakers Include:
Kristy Bolsinger
Kristy Bolsinger is a Senior Associate in PwC's Customer Impact Consulting Group, based out of Seattle, Washington. She helps brands cultivate meaningful interactions and engagement with their customers to drive business value. Kristy joined PwC as part of the recent acquisition of Ant's Eye View, a management consulting firm specializing in social business transformation, where she lead and contributed to successful consulting engagements with many Fortune 500 clients.
Kristy is supporting The American Cancer Society, Relay for Life
Chris Morgan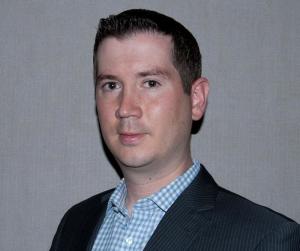 Chris Morgan has been part of Google Inc. for over 10 years, and has worked with advertisers and agencies from various industries including Healthcare, Retail, and Consumer Packaged Goods. Chris now serves as Head of Channel Managed Agencies where he is responsible for educating agency partners on Google's full suite of products including search, YouTube and social and providing sales support, training and marketing resources to help his agency partners differentiate themselves in a competitive landscape. In addition, he collaborates with the agencies to develop new revenue streams, drive client acquisition, and increase retention and advertiser satisfaction.
Chris is supporting The American Cancer Society
Matthew Umbro
Matthew Umbro is the Director of Paid Search at Exclusive Concepts. He has been in the PPC industry since 2007, working with over 100 clients across multiple industries to attain profitable ROIs, improved lead generation and better brand awareness. He is a regular speaker at the most in-depth PPC marketing conference in the country, Hero Conference.
Matt is also supporting The American Cancer Society
Stephanie Chang
Stephanie Chang is currently a consultant at Distilled, an online marketing agency, and has a passion for integrated marketing. She manages a variety of clients ranging from VC-backed startups to Fortune 500 companies. Before becoming an online marketer, she double majored in Neuroscience and History at UCLA and subsequently taught middle school science in the Bronx as a part of the NYC Teaching Fellows. Currently, she's a regular contributor on the SEOMoz and Distilled blogs.
Stephanie is supporting the Robin Hood Foundation
Wil Reynolds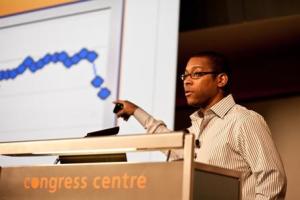 Wil Reynolds has dedicated his career to driving traffic to websites and analyzing the impact that traffic has on the bottom line. He founded SEER Interactive, an online marketing agency, in 2002. The company now employs 60 people with specialties including SEO, PPC, and Analytics. SEER Interactive has been among the top 100 fastest growing companies in Philadelphia for five straight years, and Wil was personally awarded the Philadelphia Small Businessperson of the Year award in 2012. In the search industry, Wil is known for dynamic, actionable presentations and his ability to connect traditional marketing goals with tangible online results.
Wil is supporting the Covenant House