Whether you're interested in diagnosing conversion issues on a landing page or want to dive into a full-scale usability analysis, HotJar is an easy, and free, resource to uncover issues and testing opportunities on your site.
In this post, we'll review our three favorite HotJar features to leverage for user analyses. Plus, we'll share some example questions to ask yourself when reviewing user data.
1. HotJar Heatmaps (Click & Scroll Maps)
Heatmaps are a great tool to use when you want to understand how users are interacting with your site. HotJar has two heatmap reports (Click & Scroll) which allow you to identify where users are clicking and how far they are scrolling on a page.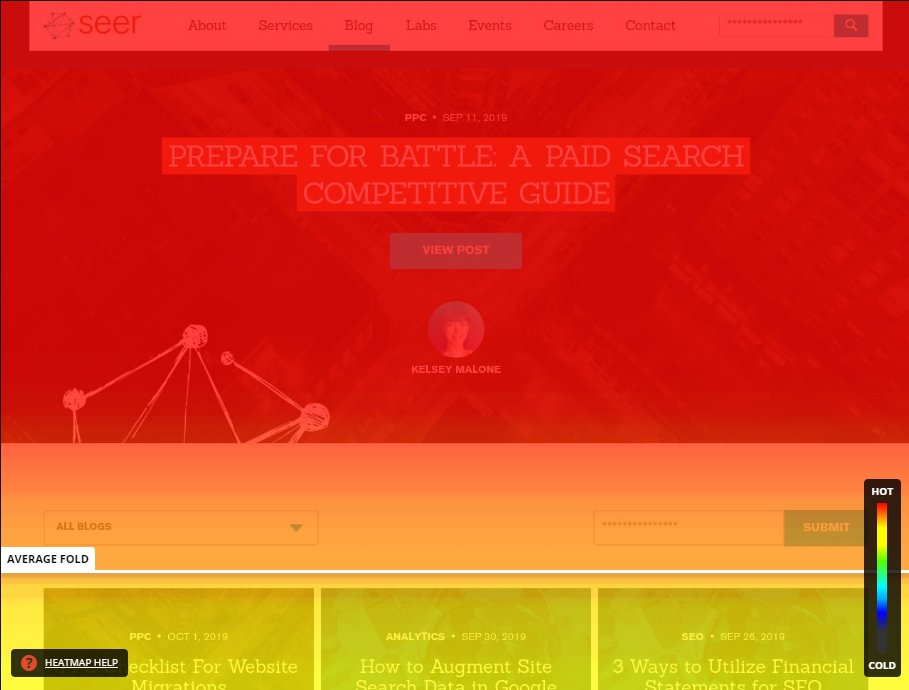 When analyzing HotJar heatmaps, it's important to have a hypothesis or goal to guide your analysis. Some questions to ask when reviewing Click and Scroll maps include:
Are users clicking on your CTAs or are they missing it?
Are users taking the action we want them to on this page?
Does the CTA on the page fall below the average fold?
Is there an element on the page that users aren't interacting with?
Are users clicking on items that don't lead anywhere?
By asking yourself these simple questions, you can find A/B testing opportunities or site updates based on the heatmap data.
2. HotJar Recordings
Want even more insights into how users interact with your website and content? HotJar recordings are a great resource to use after identifying initial issues in the heatmap reports. With HotJar recordings, you can view individual user sessions on specific webpages or across the entire site.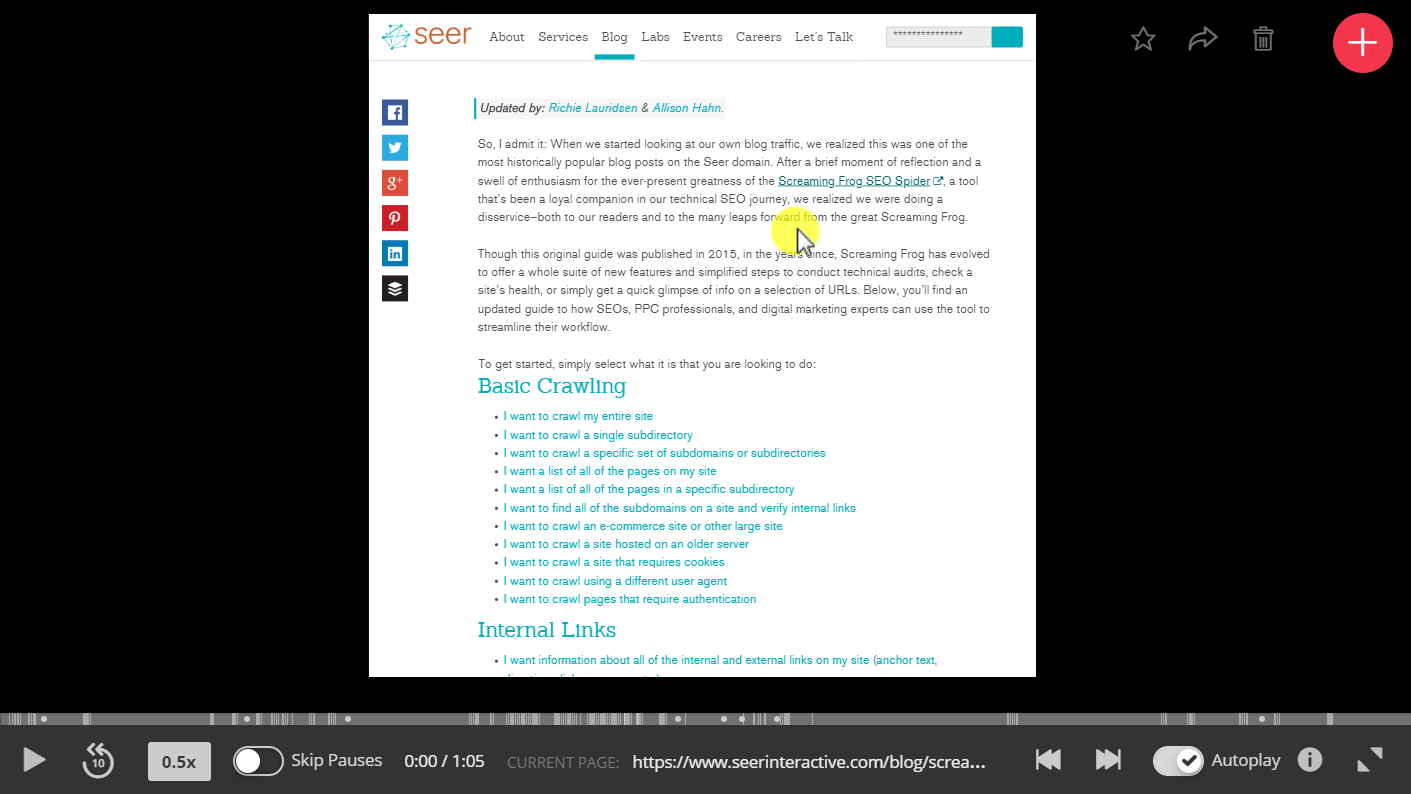 Pro-Tip: HotJar lets you play your recordings up to 4x speed, so don't feel daunted when you're faced with 1,000+ user videos!
Like Heatmaps, it's important to narrow your focus when reviewing session recordings for usability issues. Some example questions to ask when analyzing HotJar recordings include:
Is there anything that's stopping users from completing an action?
Are users able to navigate easily through the site?
Do users behave differently across Desktop and Mobile devices?
Are there any bugs or issues on the site?
Are multiple users bouncing off of a specific page?
3. HotJar Feedback Polls
After you've reviewed heatmaps and watched video recordings, it's time to speak to your users themselves!
HotJar polls allow you to ask your visitors questions while they're browsing your site. There are many question types available (long-form answer boxes, rating scales, radio buttons and more!) that make it easy to collect and summarize responses.
HotJar polls are best utilized on pages where you've identified usability issues. With polls, you can ask customers directly about the issues you've identified.
Some example questions to use in HotJar polls include:
Are you having trouble finding anything on our site?
What were you hoping to find on this page?
Does this page have the information you were looking for?
Did this page answer your question?
How can we make this page more useful for you?
Kick Start Your Website Analysis
Want to learn more about how to set up HotJar for your website?
Read our extensive Guide to HotJar and How It Works to learn how to set up your account and start tracking these features on your site.
Sign up for our newsletter for more posts like this - delivered straight to your inbox!